(Updated December 2022)
From the eighth wonder of the world to buzzing neighborhoods, this city has it all

Set at the foot of the Sierra Nevada Mountain range, Granada blends history, culture, and nature in a truly privileged location. Beyond the beauty of the Alhambra fortress, home to the Nasrid Sultans of the Spanish Moorish Kingdom, the city brings together a mix of Arab-flavored street life, flamenco, traditional tapas bars, and counter-culture graffiti that captivates all different types of travelers.
Visit Andalucia and discover this city, which was once home to celebrated writers and artists such as the poet Federico García Lorca, who recounted its beauty for all the world, and Francisco de Icaza, a Mexican poet who once said, "There is nothing in life like the pain of being blind in Granada." So beautiful and inspiring is the city that Boabdil, the last Nasrid ruler of Granada, was said to have shed a tear as he handed over the keys to his lost kingdom.
If you're still wondering whether to visit this magical Andalucían city, then here are six reasons to visit Granada that will have you booking that trip…
The Alhambra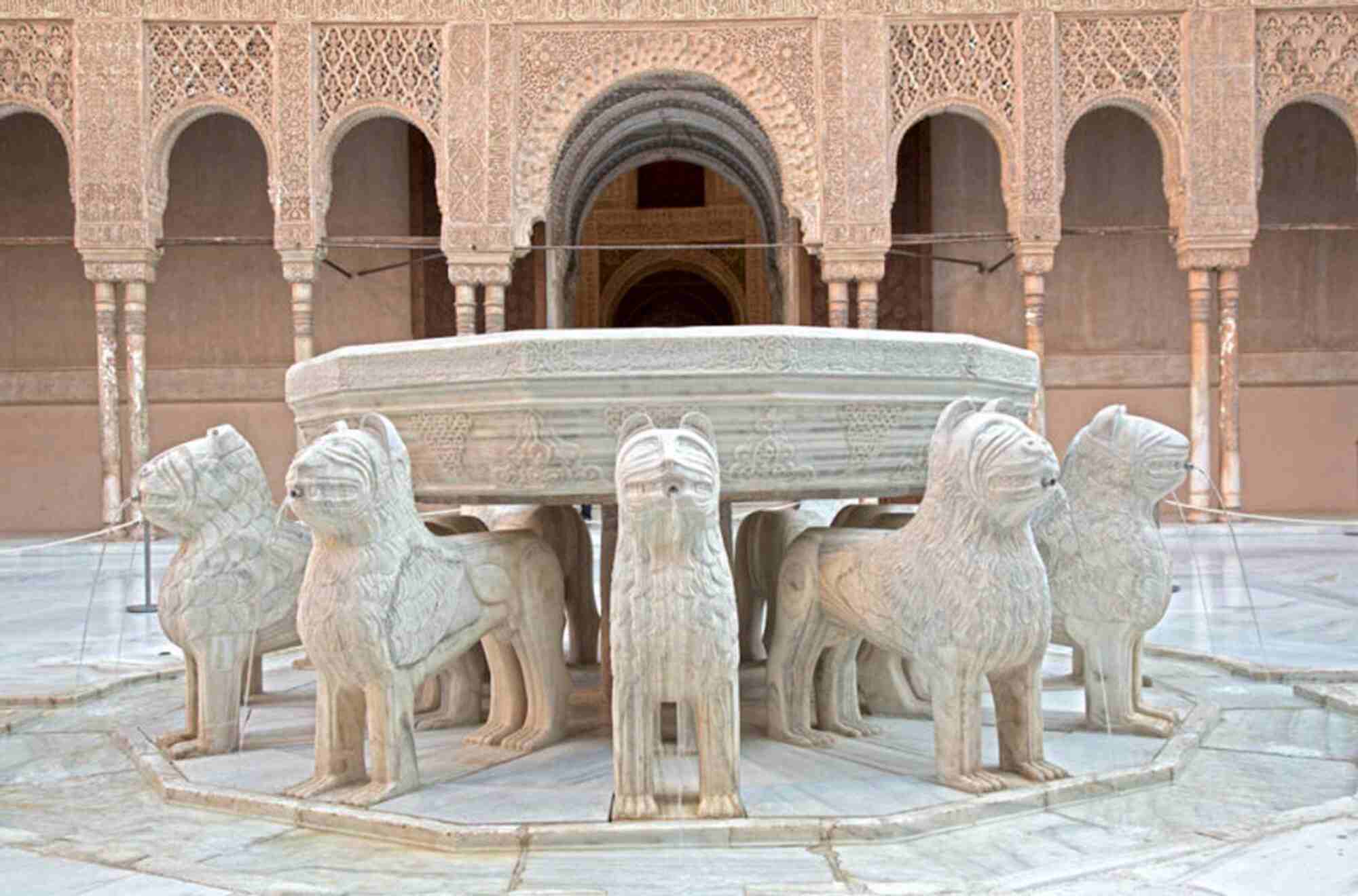 A magical masterpiece of Islamic architecture, the Alhambra is built on the slopes of three hills atop the Darro Valley, with the Sierra Nevada mountains as its spectacular backdrop.
It's often referred to as the eighth wonder of the world due to its popularity with visitors, and is the most significant surviving trace of Southern Spain's 800-year Moorish rule. Alhambra derives from the Arabic word "Al Qal'a al-Hamra," which translates as "the red fort" after its reddish walls.
The complex comprises three distinct buildings: the Palacios Nazaríes (Nasrid palaces), the palace gardens of the Generalife, and the Alcazaba. Once inside, you'll instantly be transported back to the time of the Nasrids. Delicate keyhole arches frame breathtaking views over Albaicín, the nearby Arabic quarter, while pools, trickling fountains, and beautiful palace gardens celebrate the city's Moorish past.
This architectural gem is jam-packed with history, art, and culture, and it's easy to while away hours within the complex, soaking up its fascinating history. The very stone has been carved so intricately it almost looks like lace, colorful tiles create a rich tapestry throughout the palaces and in each room, you can peel back layers of history and architecture that extend back over hundreds of years.
If you want to know more and uncover all of its secrets, join one of our Alhambra Tours to experience the entire complex accompanied by a knowledgeable guide who will show you every detail.
Sacromonte and Albaicín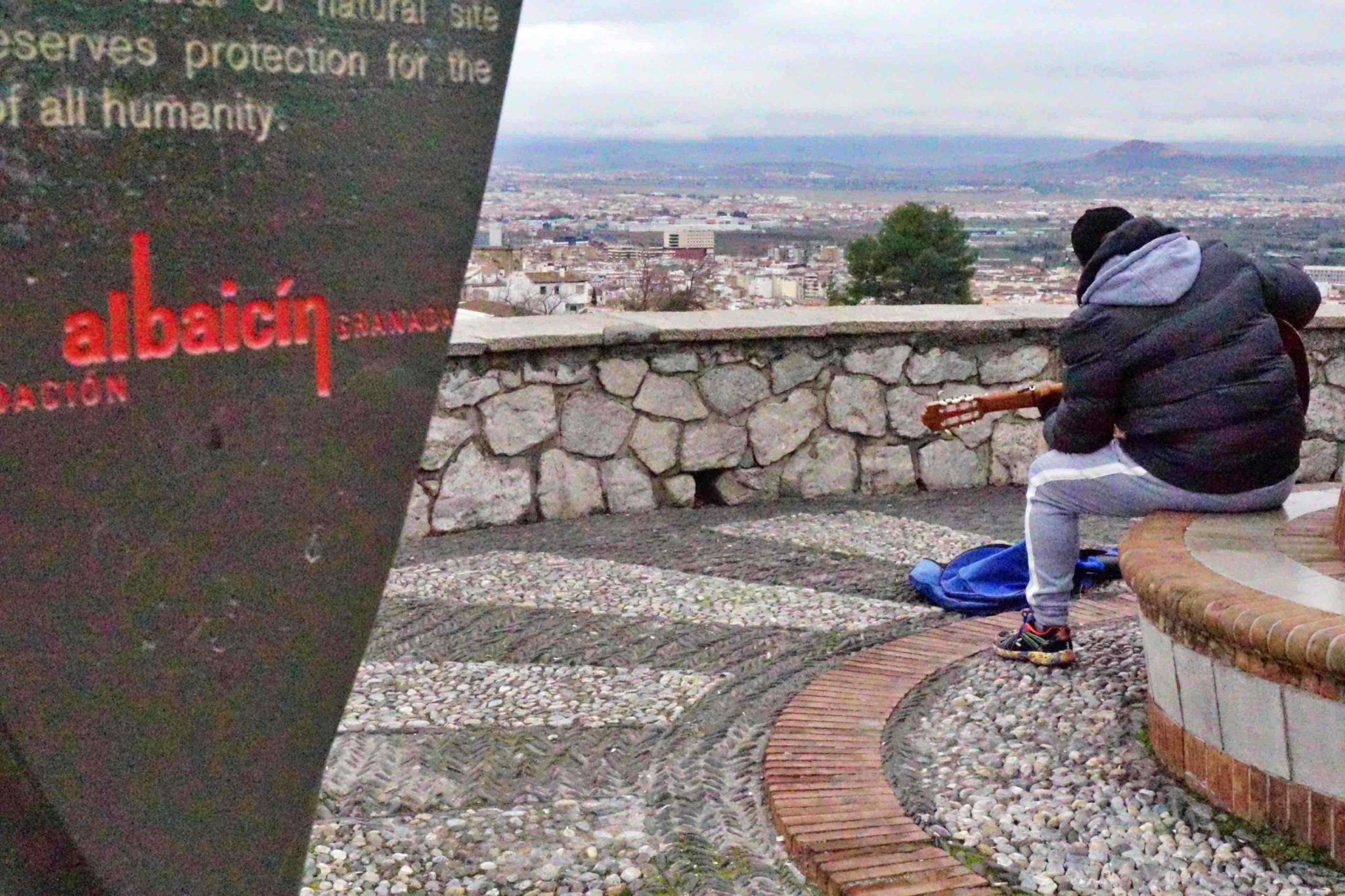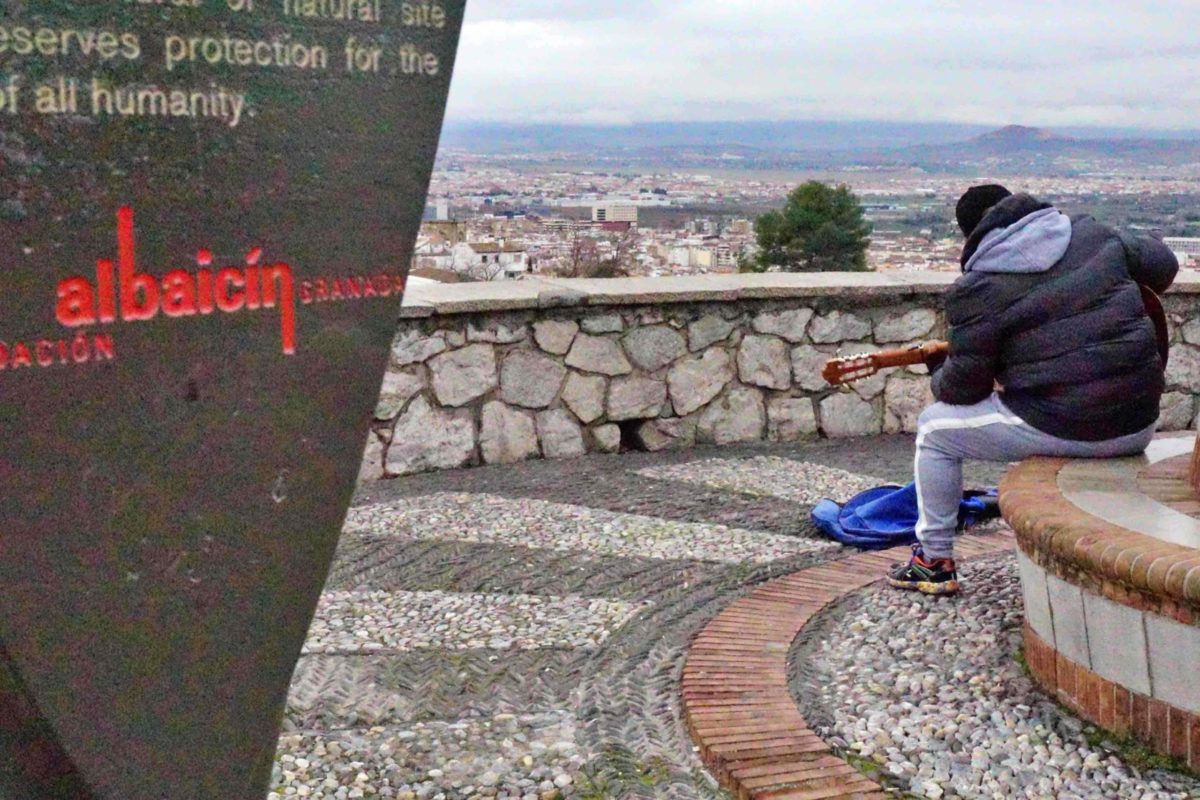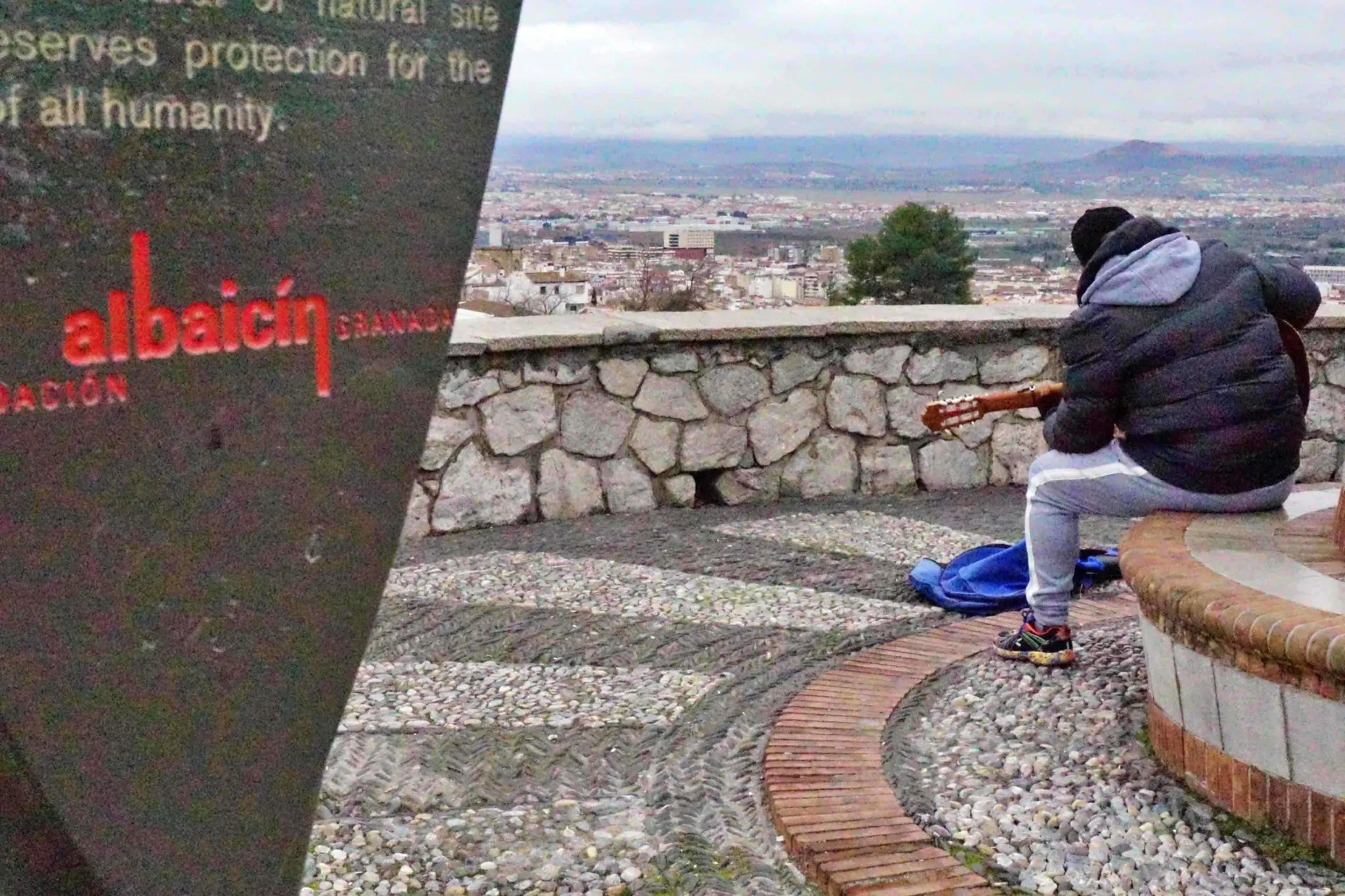 Immerse yourself in Granada's rich history by experiencing two of its most authentic and exciting neighborhoods: Sacromonte and Albaicín.
Sacromonte is Granada's gypsy heart, best known as the cradle of flamenco and for its cave houses carved into the local rock. Located opposite the Alhambra, this neighborhood was created by marginalized Muslims and Jews expelled from their homes, together with gypsies who found homes within the natural caves in the area. It's the perfect place to catch a flamenco show, watch the sunset, and visit the Sacromonte abbey.
Get lost in the labyrinth of the Albaicín's cobbled streets and experience remnants of Granada's Moorish legacy in the Arabic quarter of the city. Perched on a hill opposite the Alhambra, you'll witness breathtaking views over the city and across to the Alhambra backed by the Sierra Nevada mountains from the Albaicín quarter. Experience the mix of Arabic culture mixed with Catholic churches and Renaissance buildings, and pause for a moment as you watch the sunset from the San Nicolas viewpoint.
Discover the best that these two exciting neighborhoods have to offer by joining this private tour of Albaicin and Sacromonte, our knowledgeable tour guides will show you all the hidden treasures and secrets.
Tapas in Granada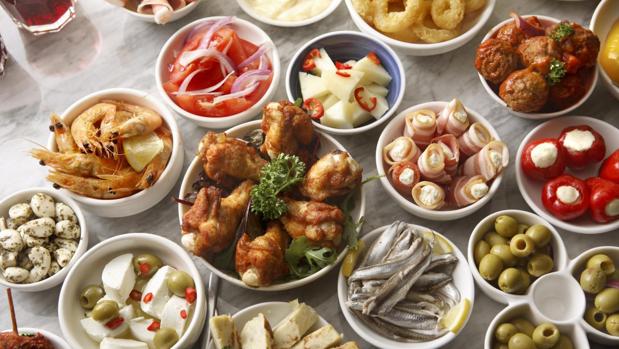 You haven't truly experienced the city until you've tasted tapas in Granada. Going for tapas with friends and loved ones is not just a local tradition, it is a way of life. This delicious pastime is all about eating small and varied portions of local specialties with an apéritif. Tapas are snacks that are usually free and chosen for you by the waiter when you order an alcoholic drink, although you can often choose your tapas from a list. Tapas culture was born here, and you can expect these generous snacks free of charge with your drink.
They usually include local cheeses, meats, and typical local dishes such as habas con jamón (beans with ham), patatas a lo pobre (sliced potatoes fried with peppers), and pescaíto frito (fried fish). Head to a local bar or restaurant for the best tapas; it's the perfect way to unwind after a day of strolling through the city, visiting its monuments, and soaking up its history.
Although each neighborhood has various options, and you'll find exceptional tapas throughout the city, there are some spots you can't miss out on. Our favorites are Bar Los Diamantes, La Bodeguita, Los Manueles, La Botillería, and Las Delicias, to name a few.
Cultural Experience
In addition to its rich heritage, Granada has an extensive cultural agenda where you can experience all sorts of different cultural activities. There's plenty to enjoy, from theatrical performances in the majestic Isabel La Católica Municipal Theater to musical activities such as the International Festival of Music and Dance.
Discover Granada's wide variety of museums, including The Science Park, the Royal Chapel Museum, the Alhambra Museum, and the Archeological Museum. Some lesser-known museums allow you to dive into the city's essence, such as the Museum of San Juan de Dios, the Sacromonte Museum, or the Manuel de Falla Museum.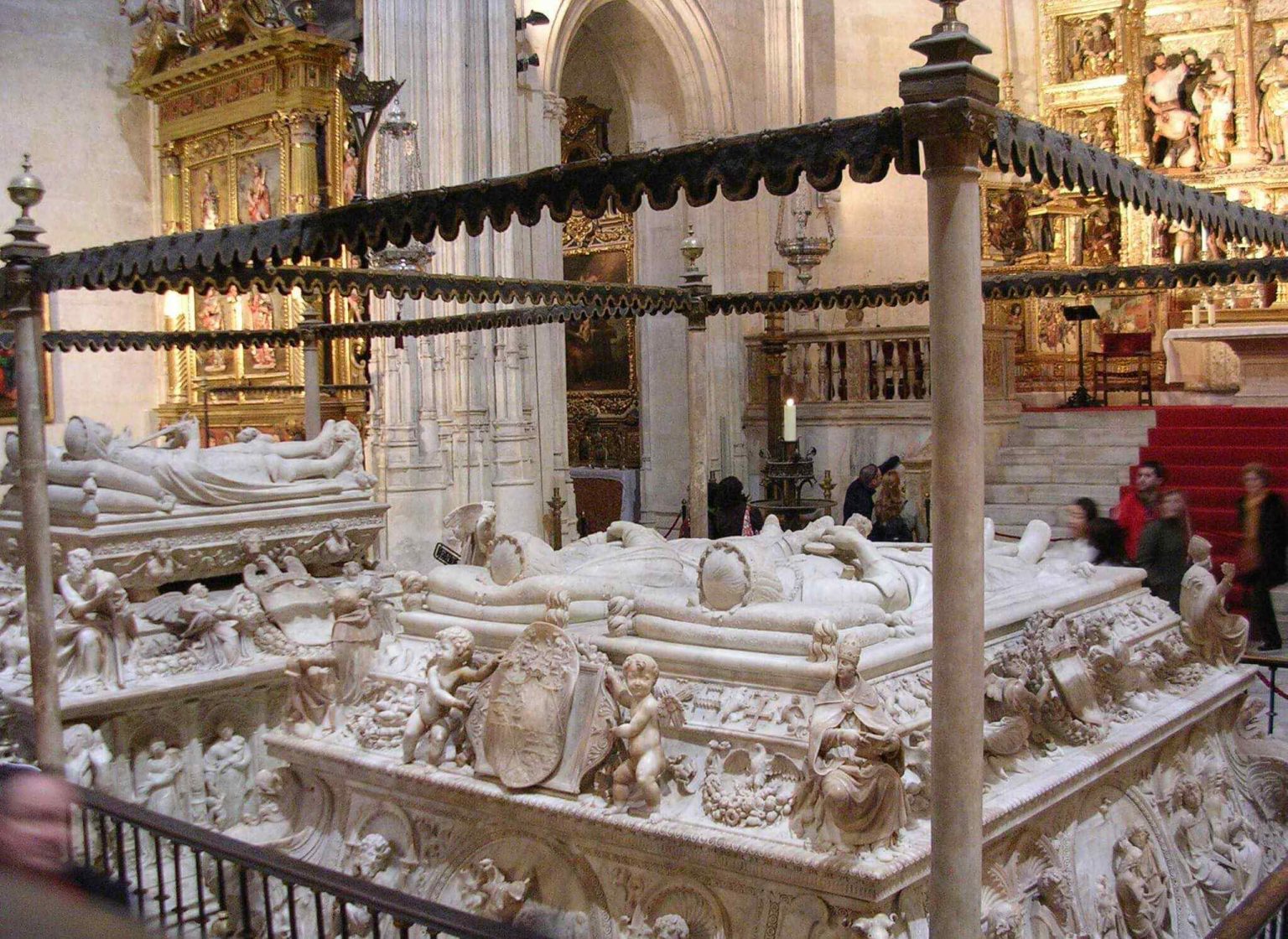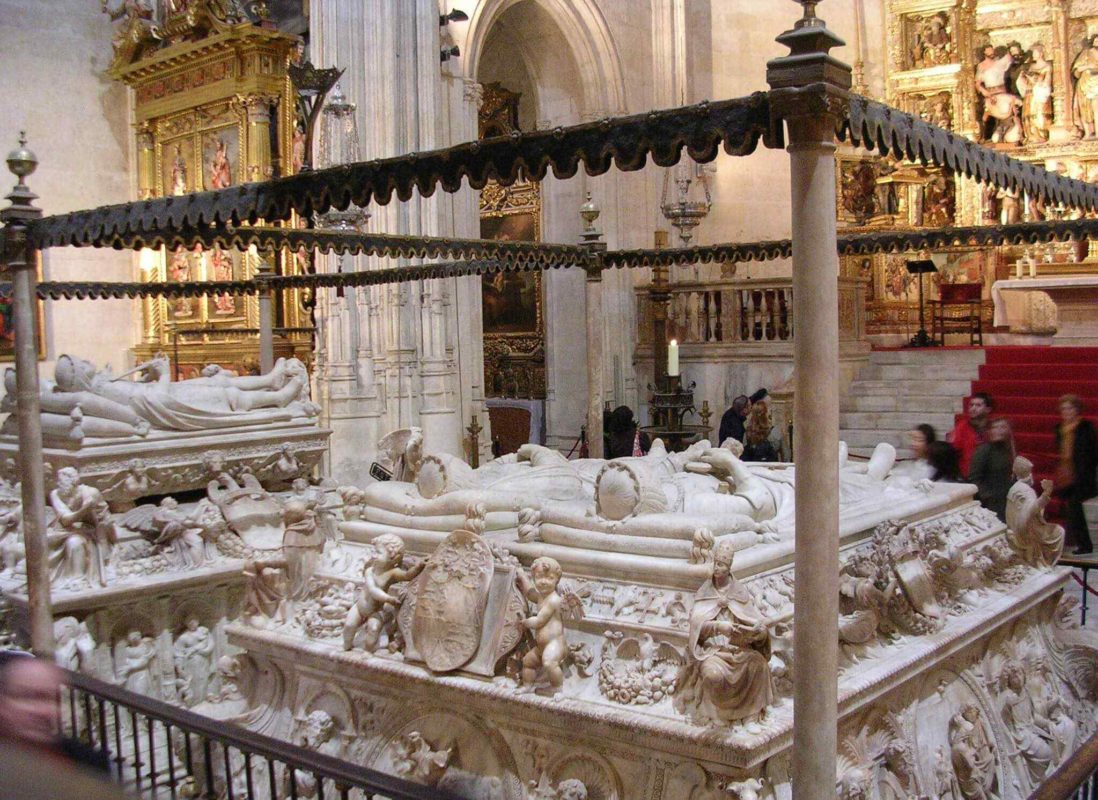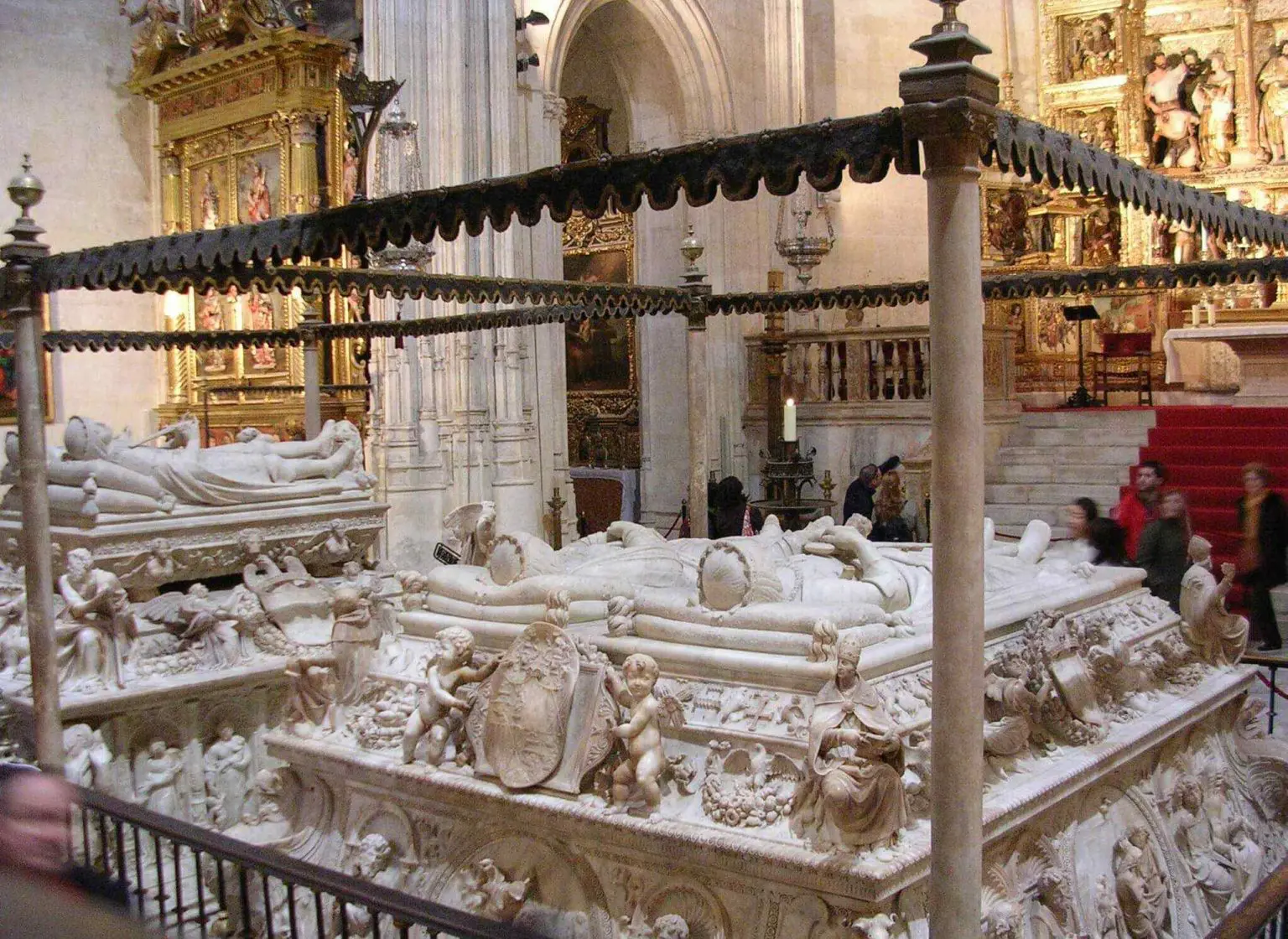 There are also many religious and cultural festivals celebrated yearly in Granada. Some of the most important include Holy Week in Easter, where the city celebrates with vast processions through the city, in which penitents dressed in robes and cone-shaped headgear carry huge religious floats through the streets, and Corpus Christi in June, where puppet shows, bullfights, processions, and flamenco performances take place.
Federico Garcia Lorca
Federico Garcia Lorca was one of the 20th Century's most important Spanish writers, arrested and killed during the Spanish Civil War in 1936, and traces of his legacy still echo throughout the city.
The writer's former family residence, known as La Huerta de San Vicente, is situated just outside Granada. More recently, it's become a house museum, maintaining its original structure and containing Lorca's items, photographs, drawings, paintings, and manuscripts. He wrote some of his most important words here, including the Romancero Gitano and La Casa de Bernarda Alba.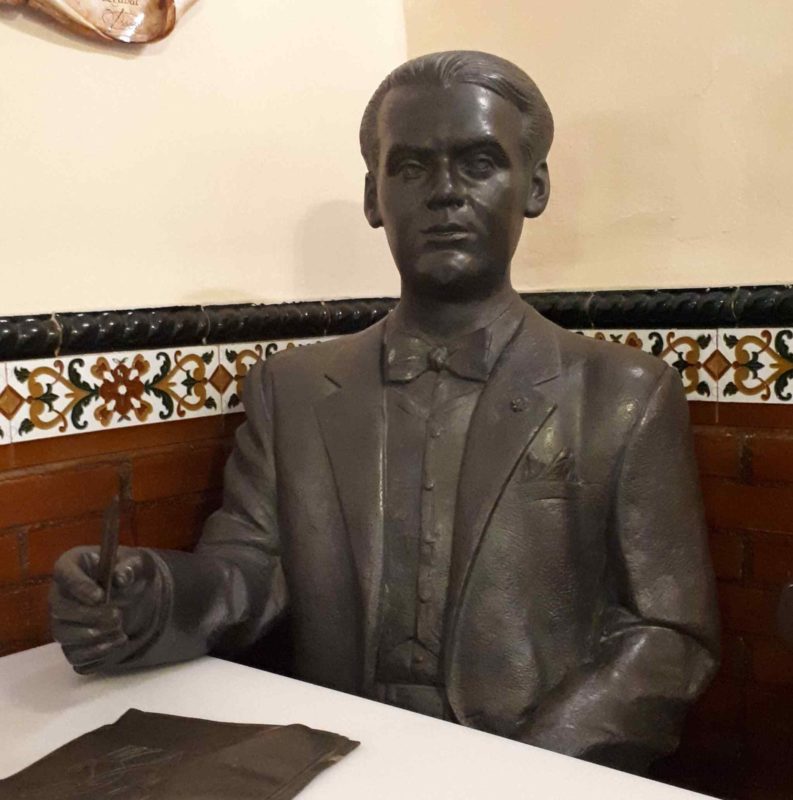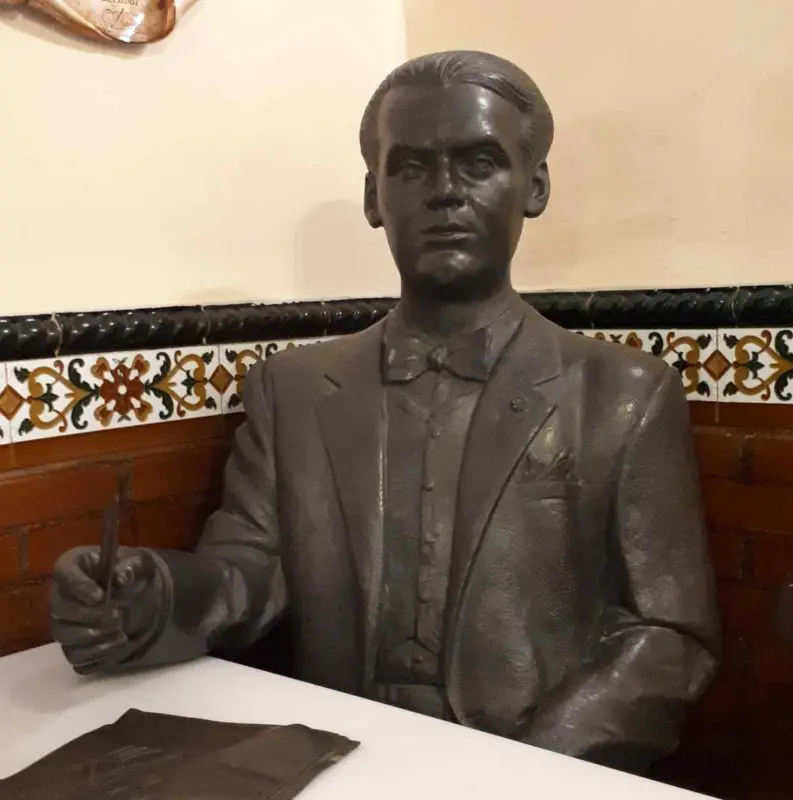 Discover more about Lorca on our Federico Garcia Lorca's Places in Granada private tour and follow in his footsteps by experiencing the places that inspired his life. You'll visit everything from his family home and the high school where he studied to the Acera del Darro and Faculty of Law.
Discover the Calle de las Teterías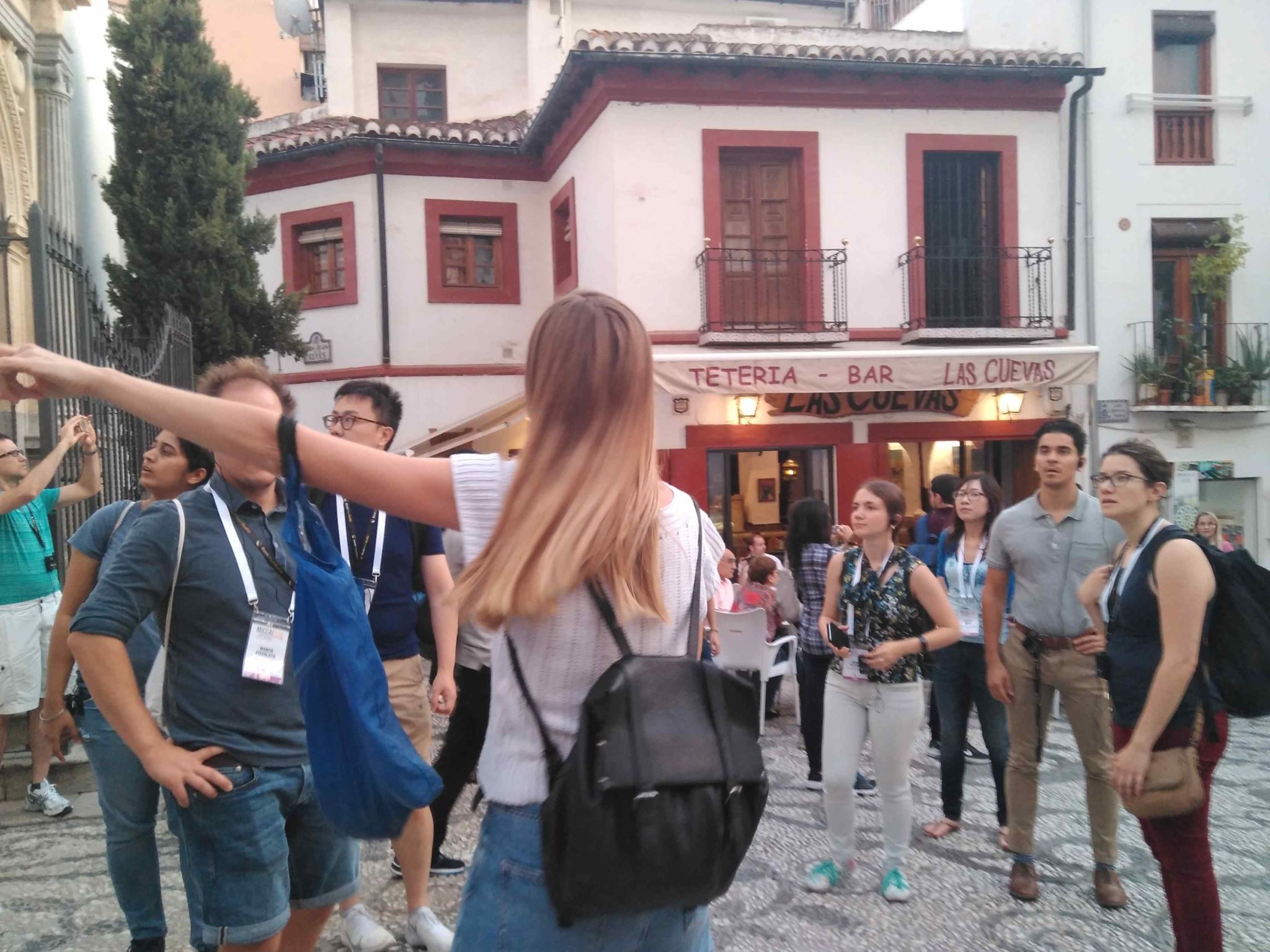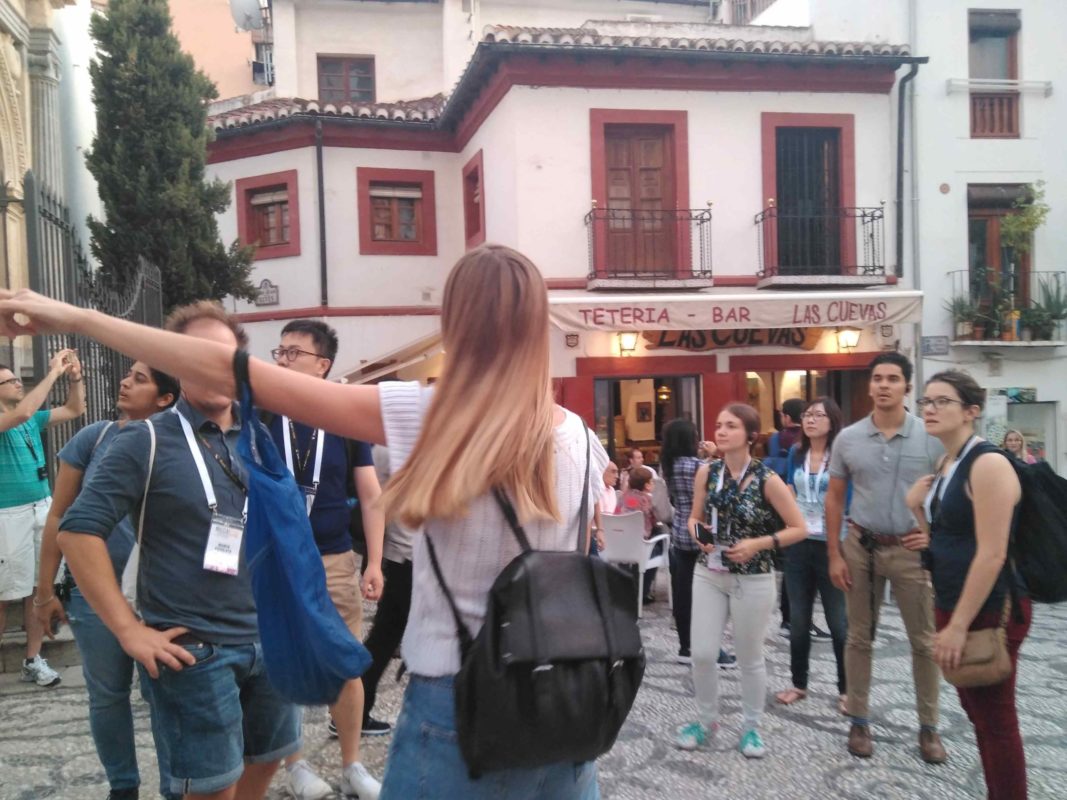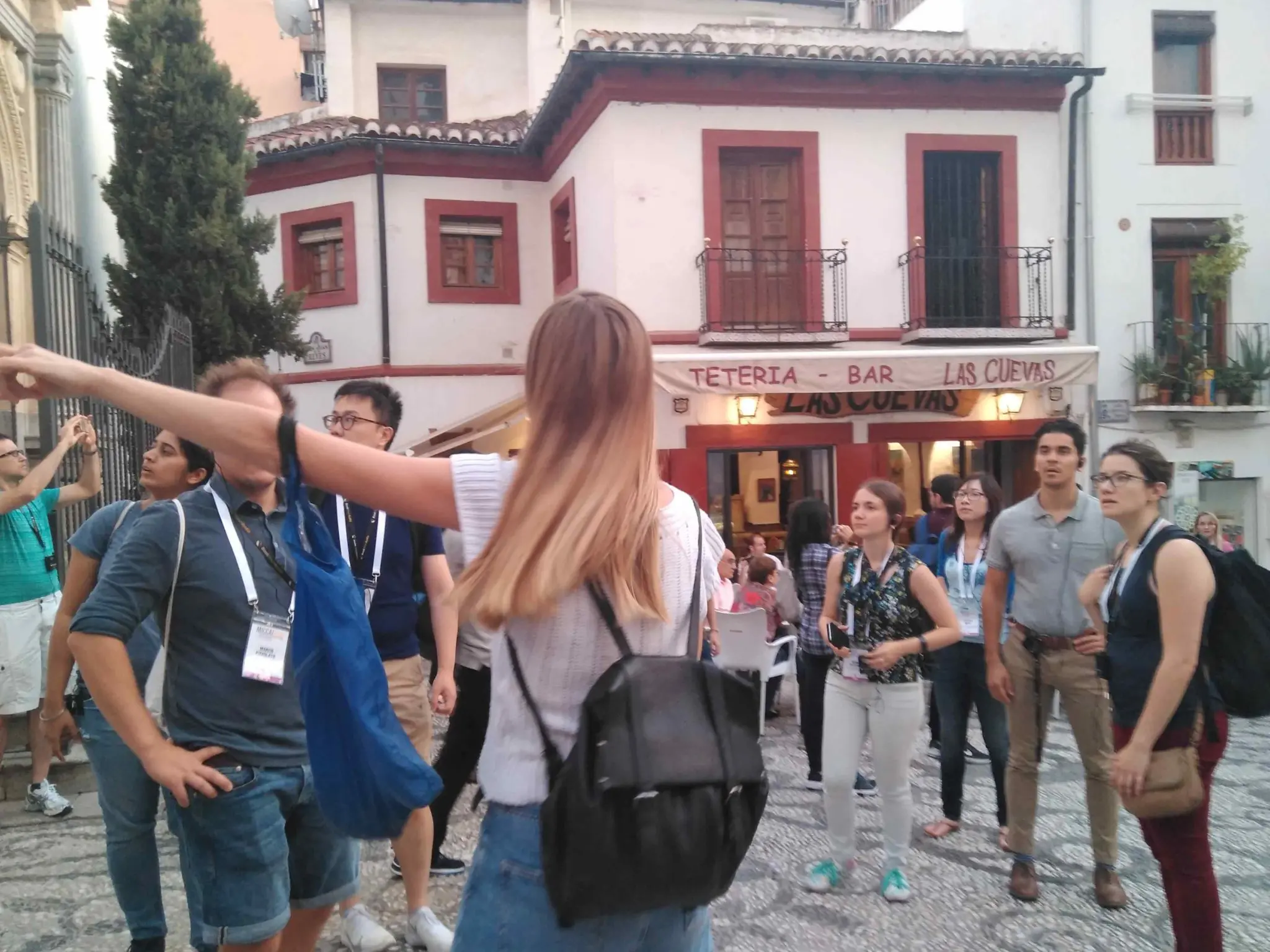 Located in the charming Albaicín neighborhood, the Calle de Teterías (street of the tearooms) hark back to the city's Muslim past. However, its real name is Caldería Nueva, which comes from the fact that boilers were manufactured and repaired here. Nowadays, it's home to numerous Arab tea shops.
Strolling along the narrow streets, you'll be instantly transported back in time with remnants of typical Arabic architecture, Moorish handicraft stores, and tea shops. This bustling street starts on the well-known Elvira street and slowly winds its way into the heart of the neighborhood.
Sample some of the best-known Arabic teas and some lesser-known, more unique varieties. Add something sweet to complement your tea by sampling some typical Arabic pastries, cakes, and crepes. This street is full of life and flavor and the perfect place to experience the life and soul of the city's Moorish past.
Looking where to stop for a tea? We've created a guide to the best Granada tea shops here.
Come and visit
From its rich and varied history with world-famous monuments to its distinctive cuisine, blend of cultures, buzzing neighborhoods, spectacular sunsets, and lively flamenco shows, there are so many reasons to visit Granada.
This exciting corner of Spain will leave you with unforgettable memories as you soak up its history, get lost in its myriad alleyways, and wind down at one of its traditional tapas bars or hammam spas. If you've decided to visit, here's our guide on how to get to Granada.
When you visit Andalucia, you can discover the best of Granada with our selection of exclusive tours and experiences, uncovering the city's best-kept secrets. Find the right tour for you here.
Book your private Granada tour
We recommend the following guided tours