These are some of the best plans for Semana Santa in Granada that you can do with Cicerone. Do you think that four will be enough for your holiday?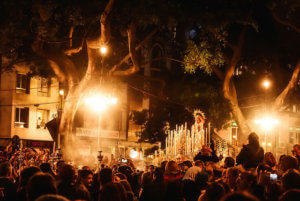 First, let's not forget the religious tradition. We recommend that you see a variety of processions, especially if you come from abroad. Each of them has a distinctive feature that stands out, which can be fun.  If you have this passion, you will already know that among all Semana Santa's religious sculptures, the one which stands out is Santa María of the Alhambra.  It leaves on Easter Saturday from the Alhambra (close to Palacio de Carlos V) and goes towards the city centre. We can only see this unique and spectacular image from the Alhambra forest once a year.
Likewise, there are processions with different itineraries depending on the day. We can give you this link so you can check the rest of the 2018 Guilds and Itineraries.
Secondly, if you like art, the  Kaleidoscopic dreams" exhibition by Cristobal Hoare is on at the Centro de Lenguas Modernas. This incredible exhibition, full of colour, shape and depth will expand your visual horizons… If you want a taste, this is the exhibition's book, as you can see, an incredible suggestion for oil-, acrylic- and watercolour-lovers. It's only on until the end of April.
Thirdly, we'd like to invite you to see this "Ni Decir" exhibition. Here's a short explanation to help you understand the theme.
Ni Decir contains a double invitation; on one hand, to discover with our senses what is behind what is not named, whilst we calmly move around this impressive transept. On the other hand, to reflect about the value of one's own experience as well as the importance of silence as a necessary step in order to listen to oneself. Both oral and written language have reached an extraordinary degree of development, which sets us apart from nature's other species.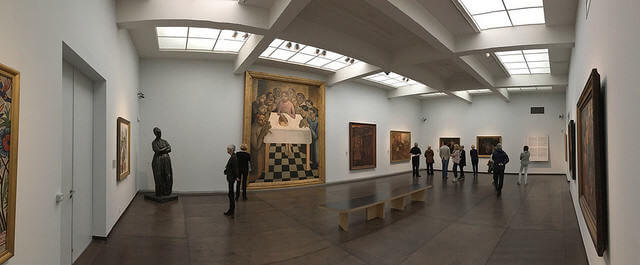 Fourthly, if none of these plans convince you… Have a look at these cold weather plans in Granada which we wrote for you a while ago. Here, we have ideas both for the centre of Granada, Things to do in Granada as well as for walks in the Albaicín and Plaza Bib-Rambla. In addition, we explore new places such as a beer spa… Get to know this Tour Albaicín and Sacromonte
Read our post if you want to know more!
And of course, we encourage you to book your place on one of our tours today. Our guided tours will leave their mark on you and will show you a surprising and magical side of Granada.
We recommend the following guided tours