At Cicerone Granada we've believed in and practiced sustainable, responsible tourism for years. So we decided to join the fight in helping meet the Sustainable Development Goals (SDG's), established in 2015 by the United Nations. With that in mind, we base our work around equality for all, saving the planet and economic prosperity.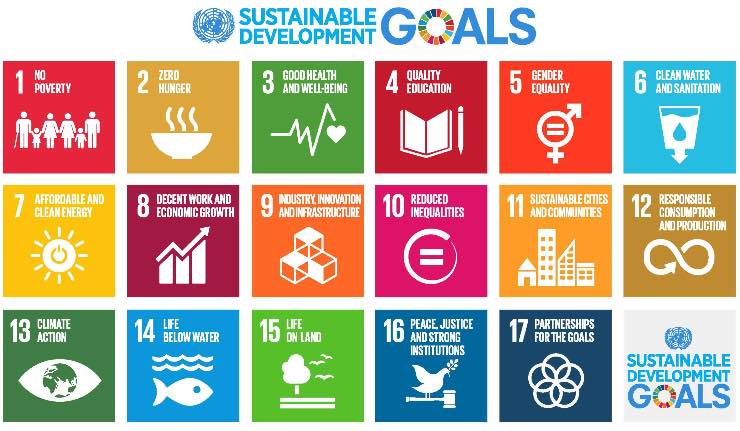 Being a local business, we work to care for our environment. In fact, we also support REDAC (Andalusian Network Against Climate Change), a project managed by Cátedra Hidralia and the University of Granada. The project is made up of Andalusian organisations that are committed to fighting towards a more sustainable society.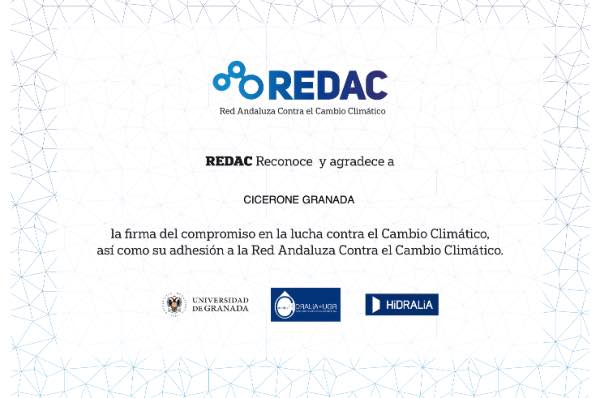 As such, we ensure that our guides are locals who know Granada, its history and that they're passionate about the city, not just its historic side. We want to share this passion with our visitors and as such, Cicerone Granada decided a while ago that our groups would be as small as possible. That way, our customers enjoy a unique experience which at the same time doesn't affect the city's or business' daily affairs. That way everybody wins!
We work on the premise that Granada is for everyone: locals, visitors and professionals. We should, being in the old town, all get on and do so with common good in mind.
Our commitment:
Small groups to guarantee space for pedestrians and vehicles and to not bunch up, avoiding the noise and bother that comes with it.
Our professional tour guides are trained in order to provide accurate and fact-based information to all of our clients. The guides are professional not just in terms of their knowledge but also in their conduct of our cultural and historic heritage, the importance of which will be communicated to visitors.
All routes are done on foot and if access to certain areas of the city is needed to facilitate to for our clients, we will use public transport. Likewise, we always recommend using public transport over private hire. That way, we contribute to the reduction of greenhouse gas emissions.
For those of reduced mobility we have designed itineraries around Granada that aim to favour accessibility. Despite our historic centre's roads often being a bit difficult in that respect, we are determined that Granada's beauty be available to the most amount of people as possible, wherever possible
We support consuming local; helping our clients value and drive local products and broad¬ening their shopping scope, avoiding favouring single establishments, ours included.
We endeavour to communicate the Sustainable Development Goals and to advise our clients on how to integrate them into how they travel
Working towards a world that's more fair, egalitarian and healthy is everyone's responsibility. As such, we find ourselves with the moral obligation of doing whatever it takes to achieve it. Progress must also mean improving our environment!