Would you like to try tapas in Granada? As good granadinas, we love to walk around the city and sit in tapas bars, to try what they have. Do you want to do it too? Check out our top ten tapas bars. If you are in a hurry, you can see them on the map that I link here.
If you need someone to guide you through Granada, we have the best solution for you: our private tour of Granada. You learn both history and those traditions that identify us. On the tour, we include a stop at a tapas bar. While we taste them, we can chat about Granada and our particular way of having fun. We remind you that in Cicerone we are experts in Granada Tours.
La Gran Taberna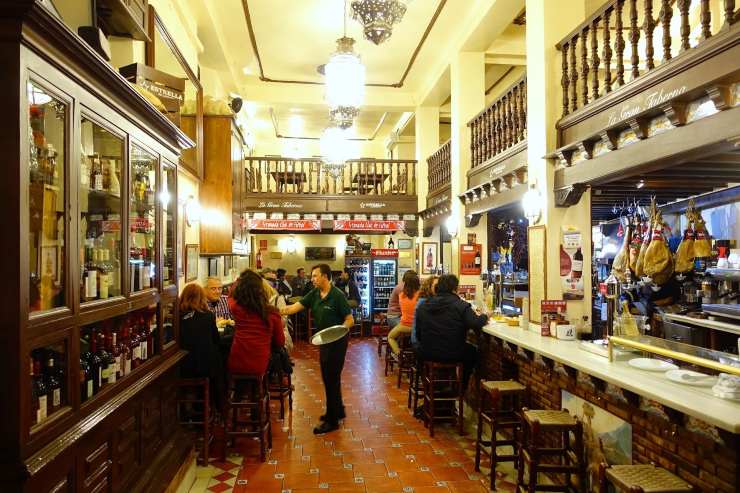 It is located in Plaza Nueva. You can try it's nice oregano omelette and accompany it with great red wines or a cold beer. We recommend you to try their montaditos (topped piece of bread) with Granada and Andalusian ingredients.
La Cueva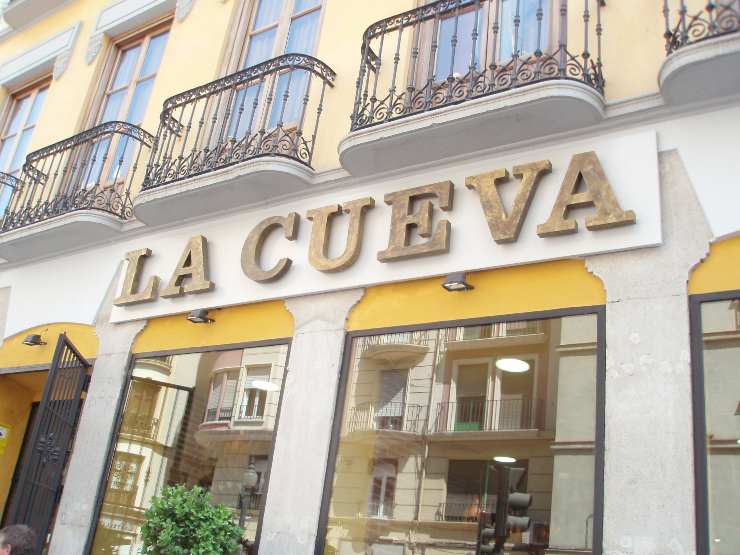 It started as a butcher shop in 1900 and its respect for tradition and its commitment to quality have made it a symbol of Granada. Today they have several bars in the city, so you have no excuse to miss it.
They have one next to the Gran Taberna, and another one right in the Plaza del Ayuntamiento. They offer sausages and cheeses in different elaborations and serve them on a piece of paper as they used to decades ago.
Los Diamantes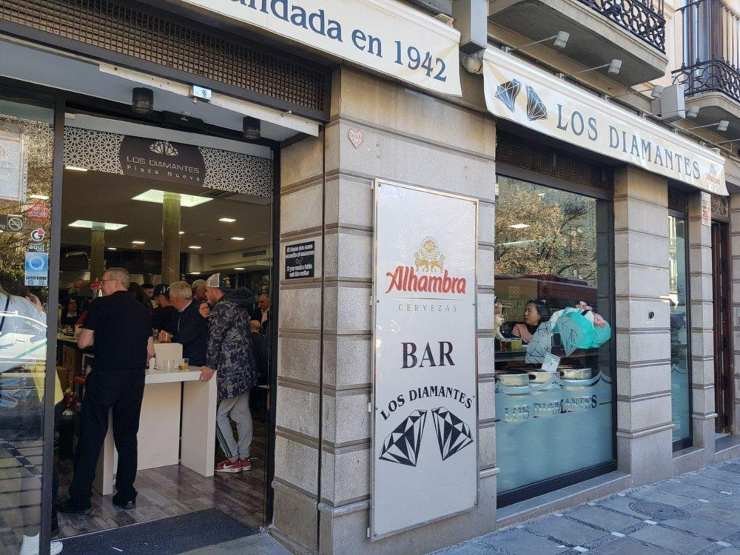 Another place to stop at is Los Diamantes, the flagship of the city.  It is specialized in fish. It has become so well known that it also has franchises in Granada. Try the one in Plaza Bib-Rambla, recently opened, or the one in Plaza Nueva.
After or before lunch, take a leisurely stroll around the Plaza Bib-Rambla fountain. Note the expression of the giants: it usually goes unnoticed, but you can't miss it. If you opt for the one in the Plaza nueva, walk along the Paseo de los Tristes and, again, observe a unique landscape. You can even take a souvenir from the local craft stalls.
Provincias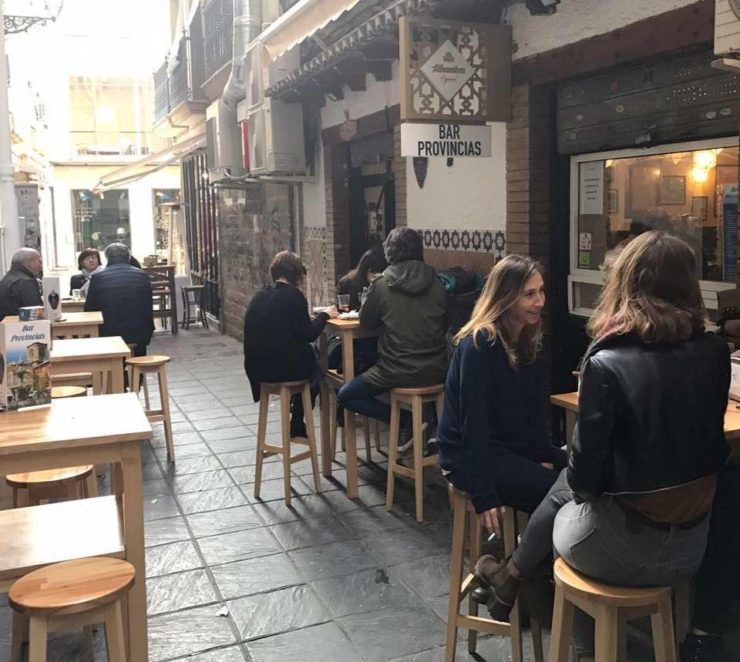 Next to the Cathedral, it is almost an institution for the people of Granada. It offers different tapas, but the most valued are the fish ones, which come from the very Costa Tropical of Granada. You have all kinds of cooking, not only fried. Choose the one you like and let us know if you liked it!
Chikito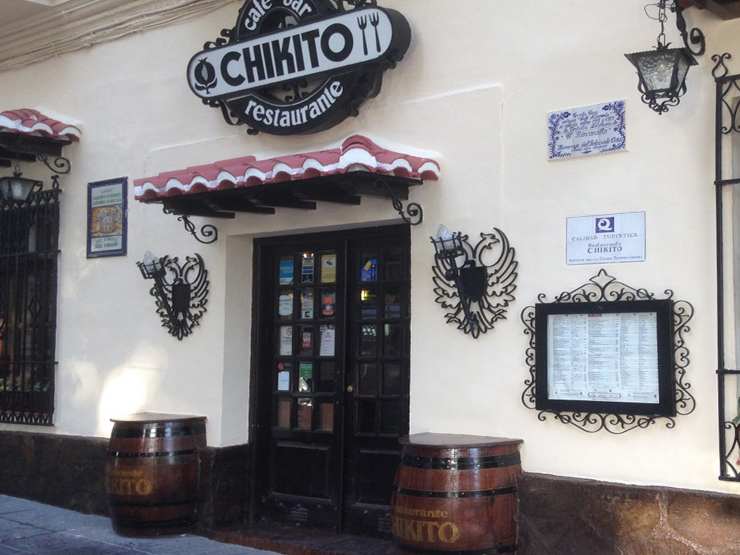 It wins the tapa fair almost every year, without a doubt, thanks to its dedication and creativity. It has become synonymous with quality. It is located in Plaza del Campillo, in the surroundings of the Fuente de las Batallas.
But there is something that makes it very special. At the beginning of the 20th century, Federico García Lorca used to meet there with his friends, in the "El Rinconcillo" gathering, to talk about art, politics and have fun: in fact, there is a sculpture in his honor. Because Federico was as good at partying as he was at literature. In our private tour of Federico García Lorca's places in Granada, we tell you what Federico was really like and how he was inspired by the city.
El Cunini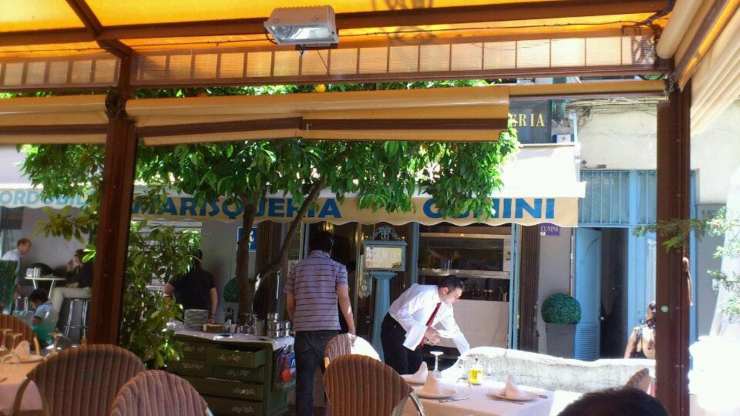 Another great institution! And also, in the center of the city, right in the middle of the old town. They are experts in fish, although, if you prefer meat or vegetables, there is a good offer. If you don't know what to order, ask the waiters. The treatment is formidable and they will recommend you the best for you.
Besides the tapas, their dishes are excellent. They have a slightly higher price, but it is worth it. Word.
Bar Casa Julio 1947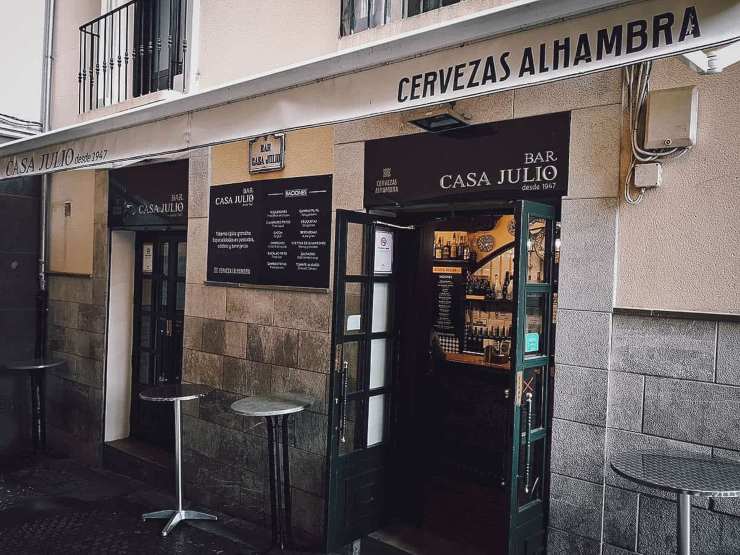 Ideal if you are near the Royal Chapel. It is a bar with a lot of personality, a unique decoration, with earthenware on the floor and photos on the walls. It is certainly one of the best tapas bars in Granada. Tip: try the dogfish.
Apart from this one, you also have a Casa Julio 1947 in Plaza Bib-Rambla. The first one is smaller and more crowded. The second one is more comfortable and contemporary.
La Picatería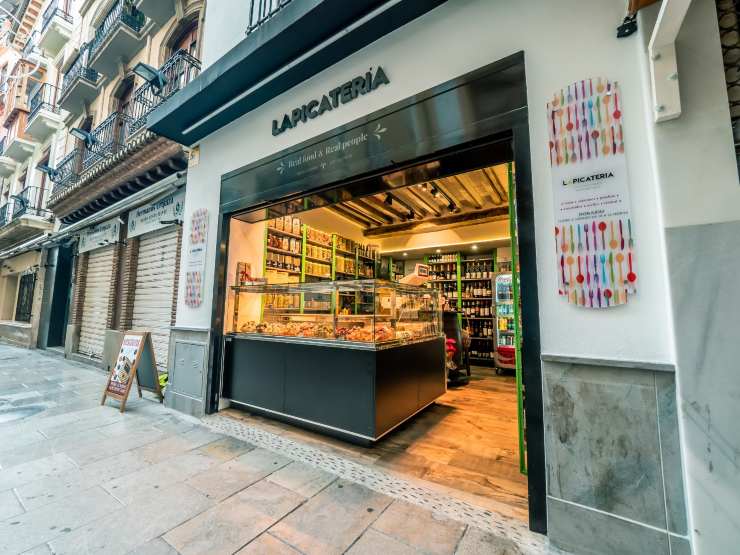 A peculiar tapas bar, inside the Mercado San Agustin. Great variety and very tasty, it also includes tapas for vegetarians. Being in the market, you eat while the locals do their daily shopping.
La Tana
ideal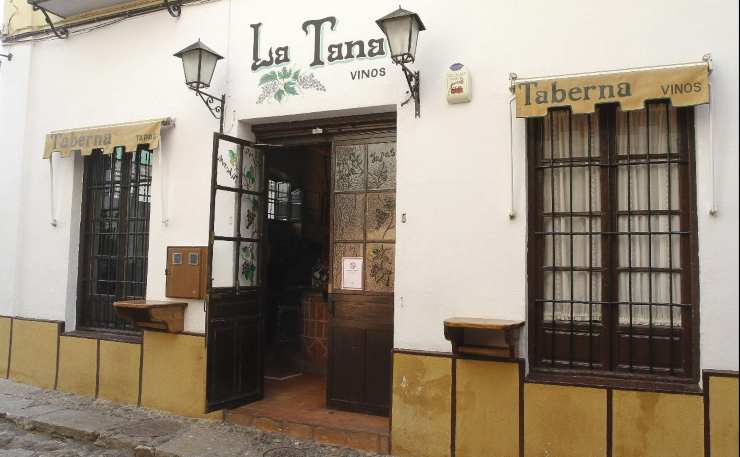 La Tana goes beyond the typical tavern. It serves sausages with excellent wines that you can hardly find in other places. They strive to promote the most genuine Andalusian and Grenadian cuisine. They prioritize local wines, compared to those you can find anywhere in Spain.
It has been elected the best Wine Bar of Espana in the International Wine Challenge competition. If you are a wine lover, it is an essential stop.
By the way, they have gluten-free bread.
Bodegas Castañeda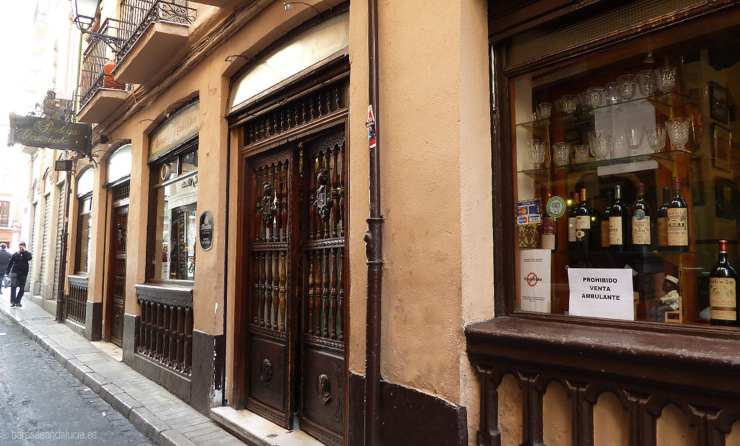 Although it is not the largest place, it represents the value we place on having a good tapa and a good wine. A tradition that defines us as a community: enjoying with our people around a good table.
Check out our Granada travel guide to learn more. We hope so. Remember, if you fancy a tour of Granada or one of our guided tours of the Alhambra with an expert, call us or write to us.