Prepare for your trip to Granada with our transport, tapas, and packing tips
Famed for its enchanting Moorish palace, Granada has been captivating visitors for centuries with its spectacular natural setting – surrounded by forest-covered hills and overlooked by the Alhambra which rises from the valley floor. The city's exciting blend of characteristics is what makes it special, from the mountains, stone bridges, and trickling streams to the Islamic architecture and Catholic churches.
Perhaps you're visiting for a quick weekend trip to Granada and need to know what to pack for the sunny weather, or maybe you want a list of the best tapas bars, flamenco venues, and Bohemian cafés in the city. Whatever it is you're looking for; you'll find lots of tips to help you prepare for your trip in this informative guide.
You can also find our tips at the Lonely Planet's Experience Andalucia travel guide.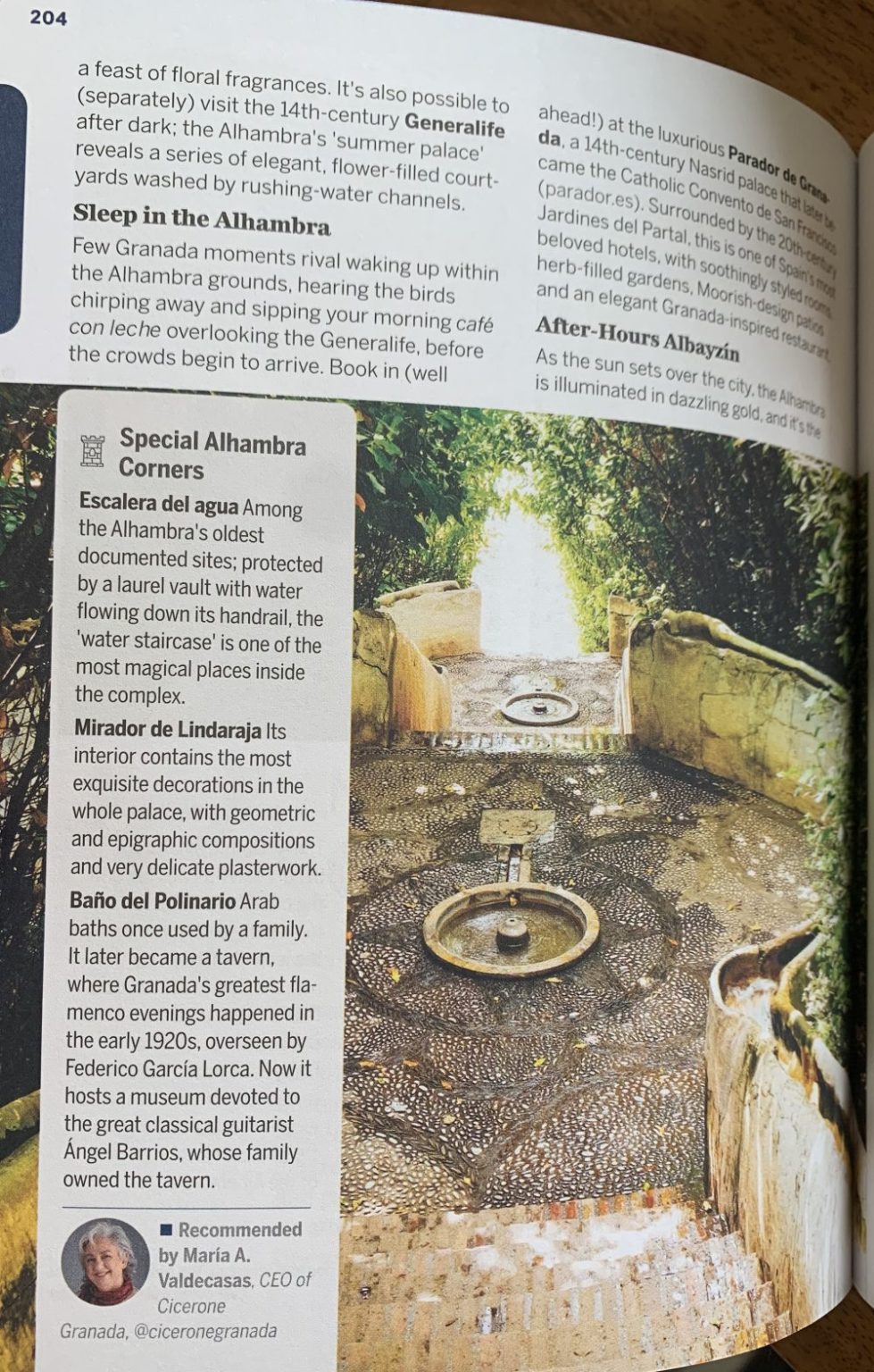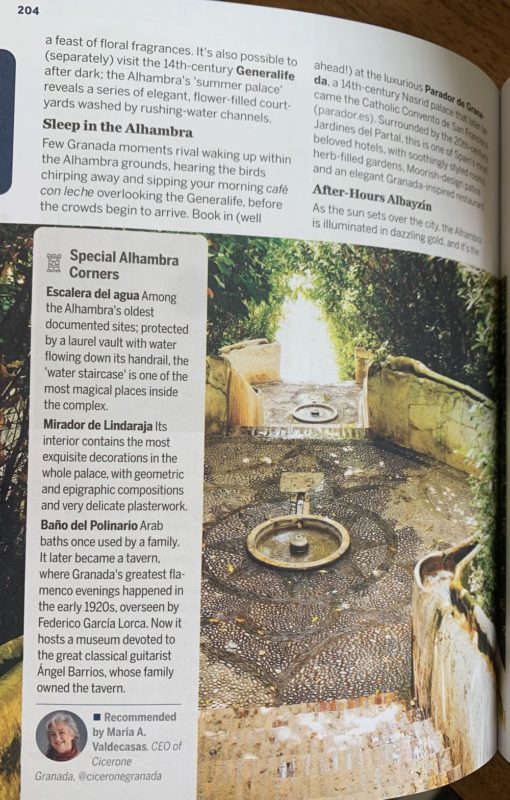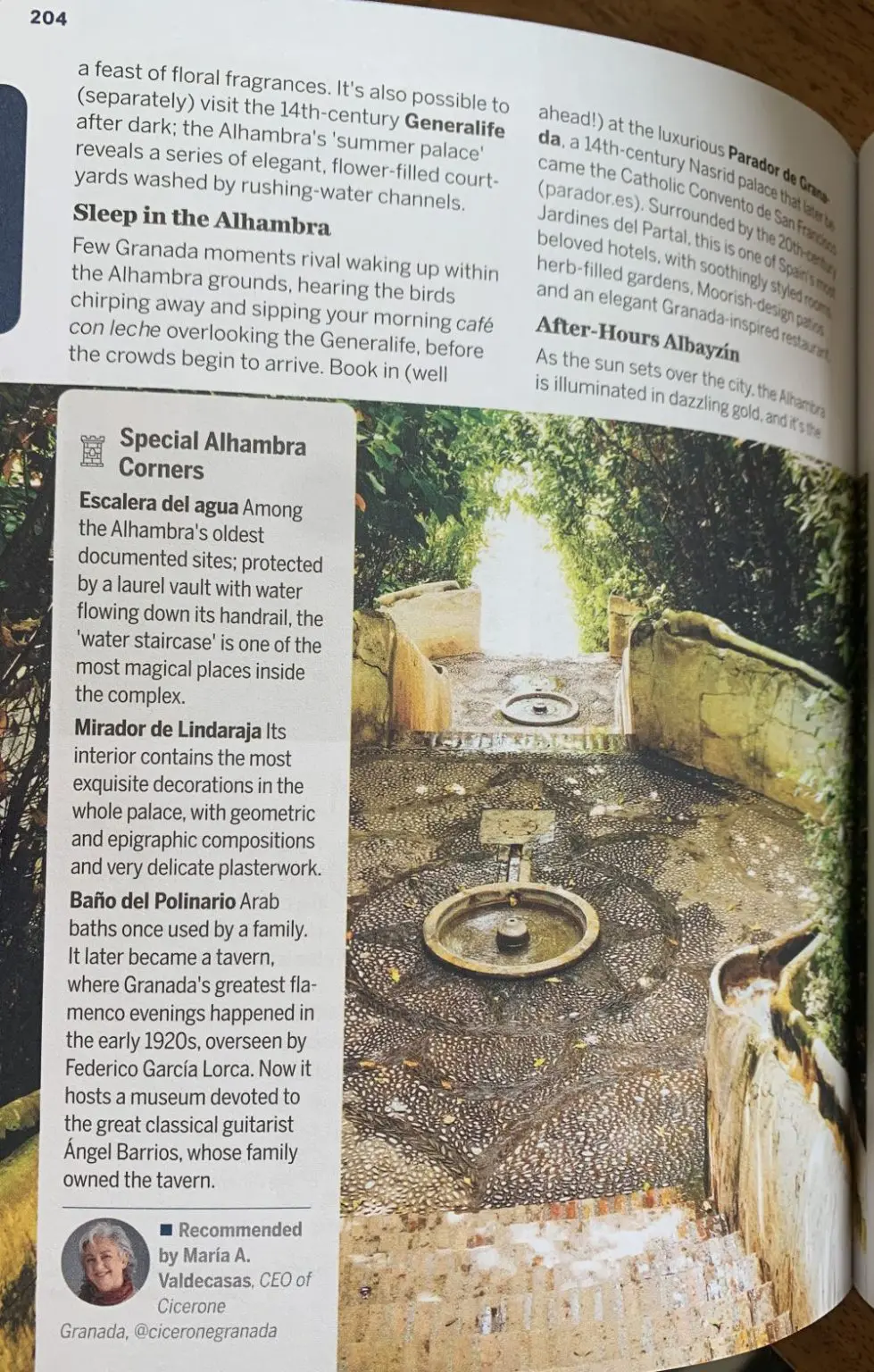 How to travel to Granada
A vacation isn't just about the destination; it's also about the journey. Researching the best things to do in Granada, planning your itinerary, and selecting delicious restaurants to try is all part of the fun. Discover the best ways to travel to Granada so that you can get the most out of your trip.
By plane
Granada airport, Federico García Lorca Granada-Jaén, is just 20 km away and has good transportation links with the city. It's a small airport with good connections to other major Spanish cities, such as Madrid, Barcelona, Palma de Mallorca, and other major European destinations.
Nearby Malaga airport has a good range of international flights, with an hourly bus connection between the cities and a journey time of under two hours. Enjoy the scenic route inland through the hills, or you could even consider hiring a car for more flexibility, combining your visit to Granada with a road trip along the coast.
Trains to Granada
At Cicerone, we always promote slow travel, encouraging others to reduce their carbon emissions and ecological footprints. Taking the train is a more eco-friendly mode of travel, and it's the perfect way to see the countryside around Granada. Plus, Granada's station is in the heart of the city and is well-connected with other major Spanish towns. You can easily reach Granada from Madrid, Seville, Malaga, and other cities in Spain in a matter of hours using the high-speed train (AVE). However, there is also the more cost-effective Talgo train service.
By bus
It's easy to get to Granada from other Spanish cities by bus. Travel time is roughly the same as by train, but it's much less expensive and allows you to discover other destinations in Andalusia. There are also several direct buses from Malaga airport and Malaga bus station to Granada. Make sure to book a ticket in advance to secure a spot, especially in the high season.
Transport in Granada
It's easy to get to Granada from other Spanish cities by bus. Travel time is roughly the same as by train, but it's much less expensive and allows you to discover other destinations in Andalusia. There are also several direct buses from Malaga airport and Malaga bus station to Granada. Make sure to book a ticket in advance to secure a spot, especially in the high season.
Rent a car
You may consider renting a car if you're staying longer than a few days and want to explore other parts of Andalucía or the local area. It's easy to park your car in the city's outskirts and then hop on a bus, take the metro, or walk once you're in the city center. We recommend parking at either Parque de las Ciencias, the Facultad de Bellas Artes, or the Hipercor Department Store.
Wander the streets
The best way to enjoy Granada is by wandering along its beautiful streets and stumbling upon new neighborhoods. Enjoy the city's incredible architecture from the streets and discover hidden Moorish courtyards and stunning rooftops. Most accommodation is within walking distance of the city center, and the distances are short between most tourist attractions.
Use public transport
If walking isn't for you, and you're keen to get to all the sites in a limited time, Granada public transport provides several bus routes that pass near key destinations from Plaza Nueva and Plaza Isabel la Católica. A one-way ticket costs just €1.40, though we recommend investing in a travel card if you're planning on five trips or more. You can learn more about prices and times on Granada's official transport page.
Join a tour
If you're planning on staying in the city for a day or two, consider joining an organized tour. It's a great way to discover the city and learn about the historical and cultural heritage of Granada from a knowledgeable guide. At Cicerone, we provide private tours to Granada's most exciting sites. We keep our tour groups small as part of our commitment to sustainability, reducing our impact on the environment, and walking on foot wherever possible.
We recommend booking tickets or guided tours of the Alhambra at least one month in advance due to high demand and limited daily ticket availability.
Packing for a trip to Granada
There's nothing more exciting than getting ready for a trip, imagining what you'll wear, and the beautiful memories you'll make. Before you set off, it's essential to check the weather forecast to make sure you have the right clothing for your trip.
Here's what we recommend packing:
Layers. Pack plenty of layers. You'll want to bring long-sleeved shirts, sweaters, and a jacket or coat for chilly evenings and winter months. For warmer summer days, pack shorts, tank tops, and lightweight clothing made of natural fibres.
Comfortable shoes. Don't forget to bring suitable shoes for walking along cobbled streets all day, preferably with a non-slip rubber sole.
Sun protection. Bring sunscreen, sunglasses, a cap, and plenty of water during the summer months. We recommend purchasing a reusable water bottle to avoid single-use plastic and non-toxic sunscreen to protect our oceans and rivers.
Where to eat tapas in Granada
As the birthplace of Tapas, it's not hard to find good food in Granada. Everywhere you turn, you'll see mouth-watering dishes, from crispy boquerones to melt-in-your-mouth alcachofas. With all this choice, it's a good idea to know the best places to head before you go.
Granada is famous for serving free tapas, and the two best areas to make the most of this offering are the tourist and university zones. In the university area, you'll find small bars serving up inexpensive and abundant tapas, whereas the tourist zone in the city center has a more modern and sophisticated dining scene.
For traditional tapas, try any place around the town hall and Calle Navas, the Realejo neighborhood, or El Campo del Príncipe. On the other hand, if you're interested in trying something more contemporary, explore the delicious tapas restaurants in Plaza Nueva, Plaza Bibrrambla, or along Paseo de Los Tristes and the Albaicín. It can get crowded, particularly in the high season, so it's always worth booking ahead to secure a table.
You're all set for an unforgettable trip to one of the most beautiful cities in Spain. At Cicerone, you can see the best of Granada with our sustainable tours and exclusive experiences. We'll take the hassle out of your travels, so you don't have to book tickets last minute and risk missing out on some of the city's most popular sites. Contact us, and we'll be happy to answer your questions and offer support with your travel planning.
For the most unique Granada experience, we recommend discovering the city's best-kept secrets on one of our private guided tours, where you can explore the city at your own pace and delve into the areas you find most interesting.
Discover Granada with a tour tailored to you!
We recommend the following guided tours