Private tour of the Alhambra and Generalife gardens
Breathe the history of Granada with the most exclusive visit
Do you want to be one more within a group or would you rather make a good investment and turn it into a very special memory?
Would you like to walk around one of the most visited monuments in the world and feel as if there is no one around?
Count on Cicerone Granada to live the guided tour you always wanted to do.
Local guides experts in the Alhambra
Tour completely adapted to your interests
Here is what you should know about the guided tour
Details
Private tour.
For groups over 10 participants, please contact booking@ciceronegranada.com
Tour languages
English, Spanish, French and German.
Duration
Around 2,5- 3 hours
Meeting point
Main entrance pavilion. Esplanade. "Punto de encuentro/meeting point" signpost.
Itinerary
Palace of Carlos V, Nasrid Palaces: Palace of Mexuar Golden Room and Patio, Court of the Myrtles, Hall of Ambassadors, Court of the Lions,Carlos V rooms, Generalife Gardens and Palace.
The Alhambra and Generalife Trust may alter the itinerary or exclude certain áreas for reasons of organisation and/or preservation
Entrance fee for the Alhambra & Generalife Monumental Complex.
Guided tour.
The guide and participants will use face masks in all cases .
Your guide will make hydroalcoholic gel freely available.
We advice you to read safety measures for the Alhambra guided tour on the following link.
20€ per person, cancelation fee applied to all confirmed reservations. This amount includes our management fees and ticket cost, due to the Alhambra's entrance being nominative and therefore not allowing any reimbursement.
No refund will be issued for cancelations requested less than 48 hours prior to the tour's date.
​Requests for cancellation or modification must be made through a message to reservas@ciceronegranada.com
Discover the Alhambra intensely and at your own pace
Enjoy with your own private group of something unique: The Alhambra and Generalife Gardens. You will learn all the stories of one of the second most visited monuments of Spain. At your own pace, no access problems, queues or waiting lines and tickets guaranteed.
There's so much more to the Alhambra than just the gardens and palaces. It's the finest testament of the artistic, cultural and scientific advances that Al-Andalus achieved during its final period. This is why it was declared a World Heritage Site by UNESCO in 1984 and it has been a treasured destination for millions of travellers from all over the world for hundreds of years.
On top of its fantastic hillside that looks out over the city and plains of Granada, adorned with beautiful scented gardens and crowned by the most exquisite palaces, the Alhambra watches the centuries and the people passing by. Do you want to be one of them?
Book your private tour of the Alhambra with Cicerone, a highly recommended and exclusive experience.
Why take the private tour of the Alhambra and the Generalife gardens?
Because it will be a group of just you and your companions, nobody else. You'll have a guide on hand to help you experience the Alhambra your way.
Because our guides are knowledgeable, enthusiastic professionals who are passionate about what they do. They are genuine lovers of the Alhambra and eager to share it all with you.
Because the Alhambra is such a special place that it deserves to be experienced fully, with no half measures.
You will learn facts that will remain in your memory forever, things you can only know by visiting this wonderful place with a guide.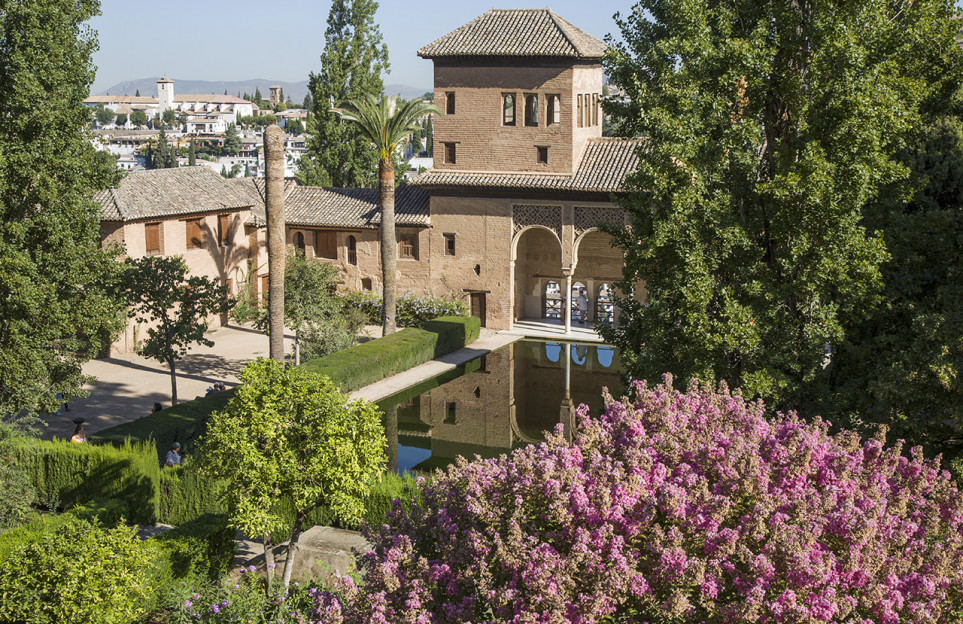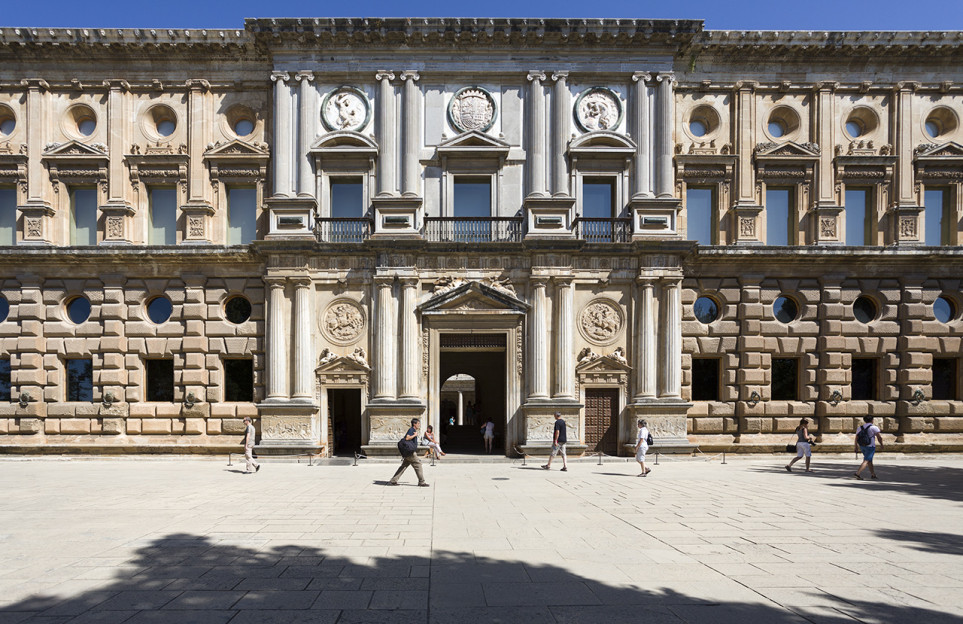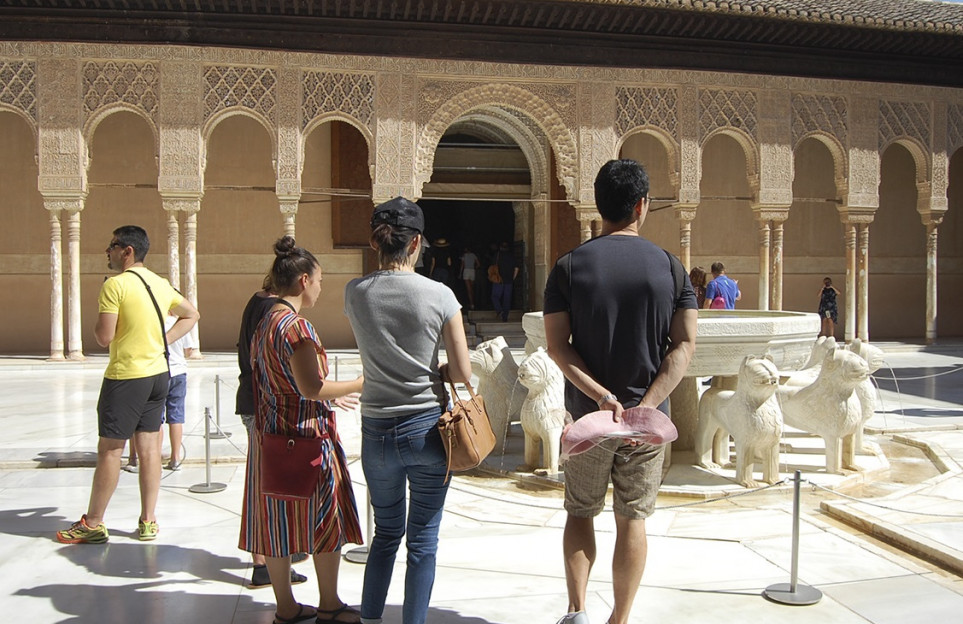 Choose Cicerone Granada
Clients' reviews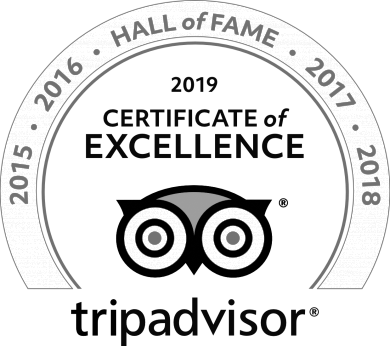 Over 15 years of experience
Give us great insights into the customers needs
We practice sustainable tourism
Reduced groups to contribute on a daily basis, to the normal functioning of the city
Local guides
Expert guides, ready to adapt the tour to your interests and answer all your questions
See what others have to say about our tours
Book directly with us
Direct management
Always available if you have any questions, doubts or you need to cancel
Best price guarantee
You will always find our lowest price on our own website
Secure payment
Rest assured, we have secure card and PayPal payments
Clients who bought this tour also bought
If you have any questions, please do not hesitate to contact us by email at reservas@ciceronegranada.com or phone +34-607691676 / +34-958561810