Although this cold snap will make many of you want to stay at home in the warm… But we want to give you a few ideas for getting out and enjoying the day and of course, staying warm! Here we'll give you some ideas of what to do in Granada; such as visiting the Science Park, the Beer Spa, trying out a escape room or event a visit to the Casa de los Tiros.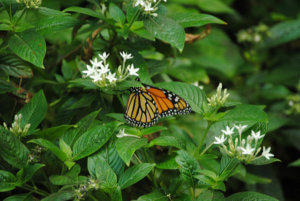 As many of you know, Granada is a rich city in culture, and not just due to the history we've inherited from the Catholic Monarchs, the Hispanic-Muslims and other ancestors. Are you following us? Well, we're talking about the fantastic Parque de las Ciencias.
A visit to the Science Park is our first suggestion for spending the day surrounded by science. You can experiment and learn with kids or like a kid! For those of you who have been before, you'll already know how you can get lost in the universe thanks to the planetarium, climb up all of the stairs inside the observation tower to look out across Granada, or fall in love with the tropical climate that's home to hundreds of butterflies.
The Science Park also offers temporary exhibitions, such as the temporary music exhibition, where you can learn about ancient instruments, the sound and even scientific experiments. You can also see the wonders of wildlife as this exhibition focuses on the behaviour and movement of wild animals.
Today's plans in Granada start with the cold.
Well, it's by no means a mystery – Granada was strategically built in a mountainous area for better defence, but that's no longer needed. Anyway, to warm ourselves up a bit we've only got to climb up to some of our favourite places, like the Alhambra, the Albayzin (private tour Albaicín and Sacromonte) or the the Monastery of Cartuja; a healthy end to any evening that wouldn't be typical of Granada if it didn't end with a good coffee.
It can be even better, if you're in the city centre exploring places like the Paseo del salón, Genil river or Carrera de la Virgen, don't miss out on a hot chocolate in Plaza Bib-rambla. However, Calle Calderería is even closer if we've been exploring the Albaicín. Maybe Tea shops street in Granada sounds more familiar to you. This street is lined with tearooms and offers a wide range of art and music, as well as Arabic scents and sweets to enjoy with a delicious cup of tea.
Some other possible plans in Granada include wandering around some of the busiest areas and shopping streets; from the old Alcaicería and Calle Mesones to the end of Calle Reyes Católicos in old Town of Granada. We can find many different types of shops, but mainly clothing. Keep an eye out when walking through Plaza Trinidad if you're not a fan of pigeons. In the centre, we can find anything from old cafes with plenty of history, to gastro bars or more modern cafes; where you can try interesting combinations after an afternoon wandering around Granada.
More Things to do in Granada during Winter
We almost forgot! If you're in the area around the Granada Cathedral take our private tour Granada Cathedral, you can admire this monument but you'll also be drawn in by the smells of spices, teas and different herbs. We know these stalls well. Of course, if you're near the Granada Cathedral.
Another key part of Granada that mustn't be forgotten is the smell of roasted chestnuts that we'll come across on our route. The smell of winter that has been making our bellies rumble for a long, long time.
You can spot them easily in the busiest parts of the city as they're small cart-like stands on wheels. As far as not everyone likes chestnuts, there's always the option of popping into a bar to warm up and enjoy a good wine with friends. We love to be sociable, especially if we can have the best tapas in Granada.
Latest notes on Granada in Winter
Last but not least, making plans in Granada doesn't always have to mean going out. This week, we want to tell you a few things about the traditional heater, or brasero. Films and homemade popcorn are on you! This cosy way of warming up goes back to the Hispanic-Muslim period. Braseros were used to heat small spaces where the family could get together to escape the bitter cold weather characteristic of our region. In the Alhambra museum (the article is in Spanish but you can see braseros) we can see some examples of braseros from this period.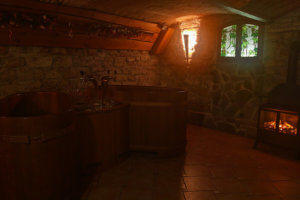 Our second idea for what to do in Granada is somewhat more innovative and is in fact new to Spain. Believe it or not, Granada is home to the first Beer Spa: an alternative for those who are looking for some relax. This offers a variety of beauty treatments that combine beer baths and tasting, accompanied by traditional snacks. The perfect idea for beer lovers who want to escape the winter cold.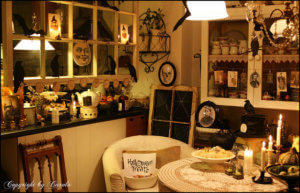 The third suggestion is something special for the most daring amongst you. Does Escape Room ring a bell? You have to escape from rooms known as Scape Rooms, following the clues to win the game and get out. It's perfect for everyone: family, friends, couples… It tests you and it's a great team-work game. Besides, who hasn't dreamed of solving mysteries like Sherlock Holmes?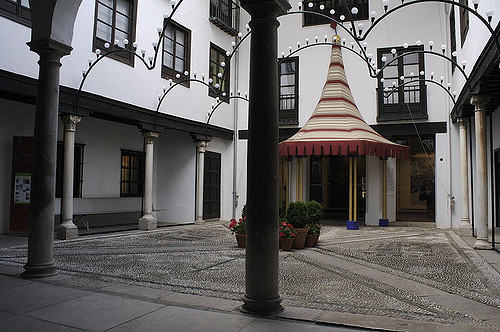 For our last suggestion to spend a winter day we have chosen a cultural plan; a visit to the Museo Casa de los Tiros. It is located in the barrio del Realejo, so you can access it by walking and then visit other places like the Cuarto Real de Santo Domingo. This museum house contains granadian popular art pieces such as sculptures, paintings, furniture and even Fajaluza pottery. It is usual for this museum to have temporal exhibitions.
All our guided tours in Granada
We recommend the following guided tours