This week, Granada commemorates Mariana Pineda's 188th anniversary. CICERONE wants to play a part in this homage, by describing what her role has meant for our city and for gender equality. Some of you will know her from Federico García Lorca's theatrical work, but who was she?
Mariana Pineda, a benchmark for the participation of women in public life
In his work, Mariana Pineda, Lorca said that "these times must change with time",but time itself is one second after the other. Times change with time and with people. We're the ones who change the world where we live. These changes don't make themselves.
Mariana Pineda knew this and starting during her youth, she fought for what she believed in, supported those who shared these thoughts and ideas and experienced love in her own way. She came from a wealthy family, got married and despite everything, she knew how to grow and develop her own opinion on her surroundings. She lived in accordance with these.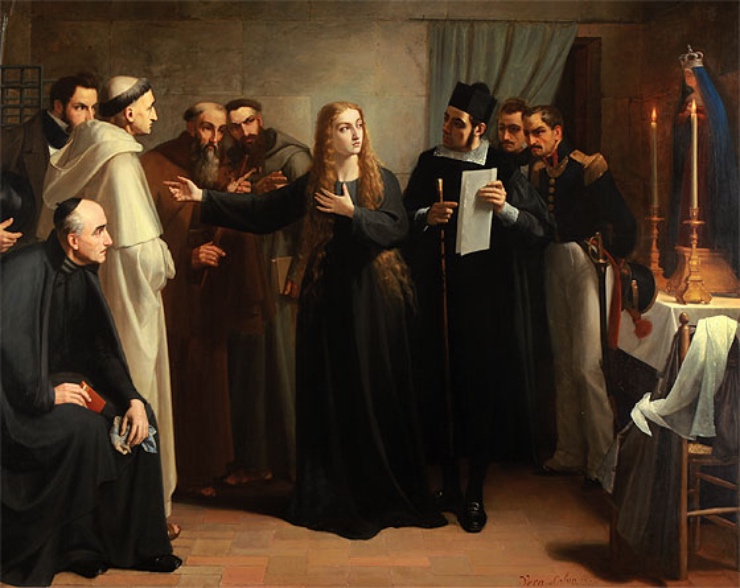 Meanwhile, many women were obedient and silent, or simply did not understand that they could have a platform in public life and in politics. This is why Mariana Pineda's public execution meant so much to both men and women. People of this time realised that there was perhaps a different way of doing things, so much so that she became a legend and the protagonist of many ballads that were sung to children.
It's people like her that make CICERONE so proud to live and work for Granada. Telling her story during our private guided tours in Granada is always emotional. Each time we tell it, we're remembering a woman who has played a fundamental role in enabling the women of Andalusia and Spain begin to believe in ourselves. It may be ironic, but sometimes, an unfair death can save many lives.
The life of Mariana Pineda
Mariana was born in Granada in 1804 and was the daughter of a captain and a gentleman. Right from the start, Mariana's life was going to be very different: her father never married and her parents lived in separate houses, even during her birth, after which they lived with her father. Shortly after, he died, and her guardianship fell into the hands of a blind, 47-year-old paternal uncle. The difficult relationship between her parents and the time she spent living with her uncle probably influenced freedom and defence of diversity to become such important cornerstones.
At 15 years of age she got married, very discreetly, to an ex-soldier 11 years her senior. She had two children and was then widowed at 18. It was during this time that she came into contact with the critics of Fernando VII's absolutism. In fact, when she was married, she gave shelter to several liberals, defenders of democracy, persecuted by the relentless Fernando VII. If she didn't renounce freedom, she wasn't going to renounce love either: she wanted to marry a soldier, but this was forbidden, as Mariana Pineda was linked to the liberal cause. She left Granada and upon her return two years later, the event that led to her unfair death took place: she helped her cousin, Fernando Álvarez de Sotomayor, escape from prison. He was accused of participating in a number of conspiracies against the King since his exile.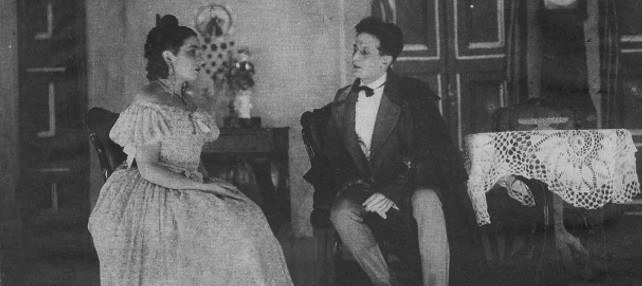 According to the legend of Mariana Pineda and Lorca's work, our heroine was in a relationship with her cousin, but she was actually in a relationship with a lawyer, with whom she entered into a marriage of conscience.
Disguised as a friar, Fernando took shelter in Mariana Pineda's house.
Unfortunately, the police were already aware of this, as was the so-called "mayor of crime", Ramón Pedrosa Andrade. She had already been reported for participating in other uprisings, so they set their sights on her. It got worse when Fernando led an attempt at an uprising. This was Mariana Pineda's death sentence: two days before the uprising took place, Mariana was detained at home,where they confirmed that they had found the flag that would come to symbolise victory.
Although initially she was able to escape house arrest, she was apprehended once again. She was locked up in what was called the "cárcel de las mujeres de mala vida"in the "Arrecogidas" convent. After the trial, she was condemned to death, by garrotte, for rebelling against both the order and the monarchy.
Mariana Pineda was the scapegoat. They wanted to execute her to frighten the liberals, but since, Mariana Pineda has become eternal and a symbol of the struggle for freedom. She is a benchmark for all the women who have defended their right to participate in public life, to have opinions and defend them, risking their lives in order to do so, because, what is life without living? Get to know the tours of Granada by Cicerone Granada.
We recommend the following guided tours