Midwinter and a Siberian cold snap, on top of sub-zero temperatures, some might say it's not the best time of year to visit. However, there is always a reason to visit Granada and fall in love with the Alhambra (Alhambra Tours) and the Albaizín.  Here, winter is very important.
The season has its own special charm and following some simple advice, we can turn winter tourism into one of the greatest attractions Granada has to offer, without the busy streets of summer or the high-season prices.
The most authentic winter traditions in Granada
During winter, Granada has some unique and particular traditions that are worth enjoying if you're are lucky enough to be here at this time.  Leaving the Christmas festivities behind, which, although they have their peculiarities, are quite similar to those in other Spanish cities, Granada kicks off the new year with  Día de la Toma, on January 2nd.
This day marks the arrival of the Catholic Monarchs in Granada, the handing over of the city, and the beginning of a new era of Spain's History.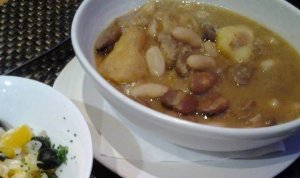 In January, there is nothing more typical of the winter season than the Olla de San Antón. Tapas can be enjoyed all year round, but this gastronomic experience is a one-off.  The 17th of January is the Día de San Antón – protector of animals and particularly the pig.  Pork also happens to be the main ingredient in this typical Granada dish.
It's a hearty stew that was made for peasants during pig slaughtering and olive harvest season, to help combat the cold. If you want to taste a delicious Olla de San Antón we would recommend some specialists in traditional food.
In winter, Granada offers unique landscapes
The snow gives a special charm to any landscape.  Sierra Nevada looks spectacular, not just from above, but also from Granada.  It's an unbeatable spectacle from wherever you are.  In winter, Granada's Sierra Nevada puts on its glad rags, adorning each and every postcard. The Mirador de San Nicolás lookout with the backdrop of the snowcapped mountains is impressive.
Futhermore, the Alhambra offers its own special magic in the cold. Whether or not it's snowing, the winter light gives a unique charm to the palaces and fountains in the Alhambra.  Just as if it all were frozen, including time, and we could still hear the footsteps of the kings and the sultans who once lived there.
Take care with the extreme temperatures
Just like in summer, it's advisable to stay out of the sun during the heat of the day, in winter you have to take certain precautions because of the low temperatures.  The onion method is effective. Layer, upon layer, shirt upon shirt, protecting our bodies so no heat gets out.
It is, however, even more, important to go well wrapped up, with
thick clothing that is effective in protecting us from the cold.  Above all, gloves, scarf, and a hat wouldn't go amiss on a private tour around the Albaycín or Sacromonte.   When wandering around the center of Granada, pick up some hot roasted chestnuts – the smell fills the Granada air during the season, and they're sure to warm up your hands. Get to know this Essential Granada private tour.
If you head to the Alhambra, don't forget some good boots, too! It's cold, very cold as if Boabdil has left his freezer door open. On average, 10 degrees in winter, and a relatively dry climate. The Parque de las Ciencias is the biggest interactive museum in Andalusia and is also an excellent resource for combating finger-numbing temperatures. 😉
Try winter sports in Granada
Another thing that you can only do in winter in Granada is having a go at some snow sports. For the most active among us, skiing, snowboarding, ice skating, snow bikes, sledging, cross country skiing and snow shoeing.
Both Sierra Nevada and Puerto de la Ragua offer a unique experience that is on par with some of the best ski resorts in Europe, with optimum weather conditions and unbeatable facilities.  You cannot ski any further south in the whole of the Northern Hemisphere.  That is what makes our mountain range so special. That and its distance from the Tropical Coast and the microclimate.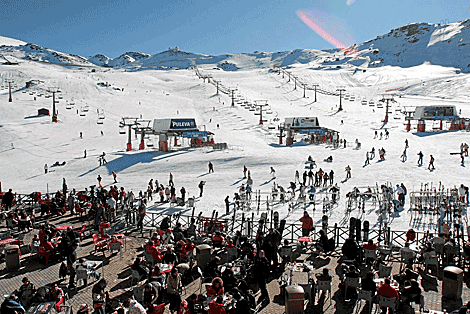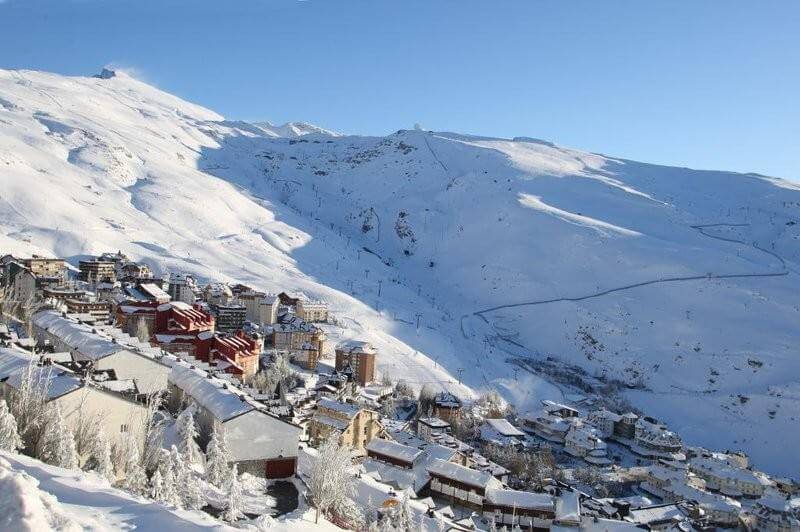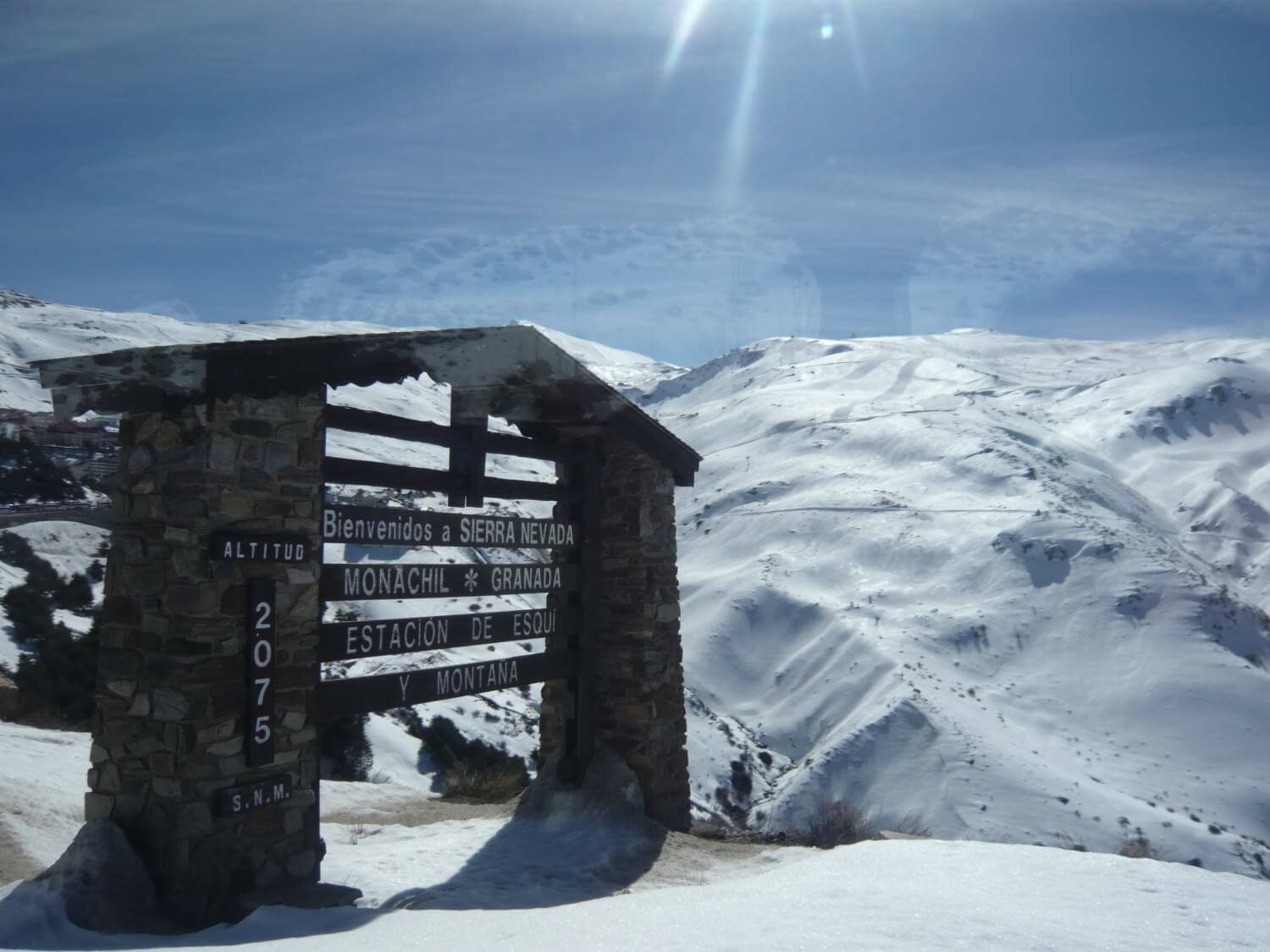 Winter is both an exceptional and unique occasion to try a different kind of tourism.  Leaving your daily routine behind and heading off for a different kind of holiday; no typical beaches, nor cities overrun with tourists. It's sure to help us start the new year full of energy.  Discover winter in Granada – what a delight!
All our Granada guided walking tours
Photos:  Guido Montañés, El Mundo, Ideal, Spanish Courses Blog, Carmela Restaurants