For multiple centuries, Granada was a symbol of the co-existence of three religions. In addition to the Nasrid dynasty in the Albaicin, there was the Jewish quarter known today as Realejo that was situated at the foot of the hill. In this area, which is now located right in the centre of Granada, the Jewish population lived in peace, living in their culture in a completely normal way, leaving their mark on our city. It's curious that this mark has more to do with the spirit of the quarter than with the architecture, which is why what you'll see is a place full of Christian and Muslim buildings with lots of commercial and economic activity.
How to get to Realejo

Before starting to tell you what the can't-miss historic sites in the quarter are, we feel compelled to recommend doing this trip around Granada on foot. Like all historic locations, Realejo is full of alleyways holding treasures you'll miss if you decide to get around in another way.
Additionally, to get there you've got a great public transit system. So, to get to there we recommend using the buses that head to the centre: 33, S2, C5, C30, C31, C32, C34 and C35. In any case, here's the Mobility Granada's website, so you can figure out the bus you'll need. You can also do a guided trip with CICERONE through our private tour Places of Isabella the Catholic in Granada, so our guides can tell you the quarter's history in an intimate and personal atmosphere.
On the other hand, if you've done a tour of the Alhambra, you can also come down walking between the Cármenes, until you get to one of the most iconic locations in the quarter: Campo del Príncipe, which we'll also tell you about here, and that's overflowing with legends. But we're not going to tell you why yet, can you wait?
What to see in Realejo
Casa de los Tiros
It's on the Pavaneras Street. It's now a museum, but was originally a large house built in the first half of the 16th century. It's called the "Casa de los Tiros" (Firing House) because between the battlements, there are some cannons that were for protecting the potters' quarter. We can't forget that Jewish culture is dominantly based on trade, which is why it should come as no surprise that in the places they've been commerce shops and craftwork are key.
Only the cannon tower remains from that defensive building, which has been built around over the years. In fact, the building as it appears today, belonged to the Marquis of Compotejar by the beginning of the 20th century. It has been the tourist office, but is now a museum on the history of Granada.
Cuarto Real or Cuarto Real de Santo Domingo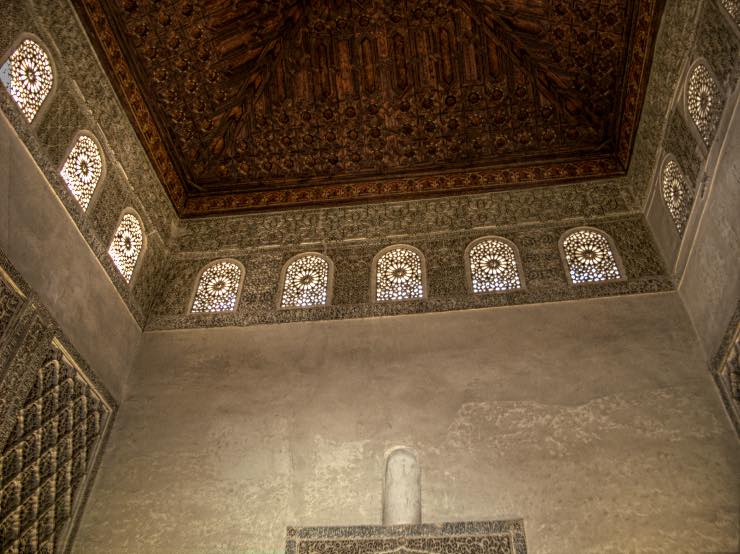 Would you believe that with this name it was built by Muslims? It is a typical Al-Andalus house located within the city walls that surrounded Realejo. Later, when the Catholic Monarchs entered the city, it was ceded to the Dominican religious Order. They used it as a convent for order. It's really odd to go into a building with architecture that's similar to what we see in the residential area of the Alhambra but used as a convent for a Christian community. We promise you'll be impressed. You can find it on Varela Street.
The Iglesia (Church) de Santo Domingo
Across from the church, there is a sculpture of Fray Luis de Granada, a writer from the 16th century that is connected to the mystical literature of the period. At the time, many clerics asked the authorities and the monarchs return to the simple life and give up the ambitions of the earthly world. This philosophy is very much in line with the Iglesia de Santo Domingo in Granada's Jewish quarter, since its façade stands out for its simplicity, the opposite of the church we'll speak about below. Aren't such differences wonderful?
Iglesia Imperial de San Matías
Here again we've got a Muslim building rebuilt and reused by Catholics. When the King of Spain Charles V, Holy Roman Emperor, grandson of Isabella the Catholic, spent his honey moon in the Alhambra, his wife became enamoured with Granada. So, in addition to building a palace where he could spend long periods of time in the city, Charles V Palace, he also ordered the building of the Iglesia Imperial de San Matías over an old mosque. It's a perfect example of baroque architecture. You can find it on Calle San Matías.
Sephardic Museum of Granada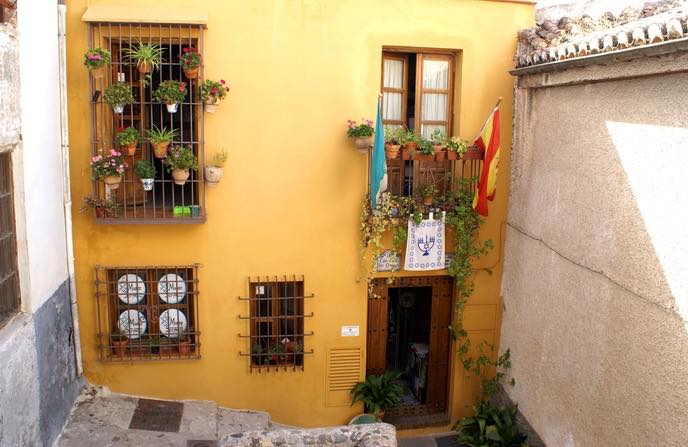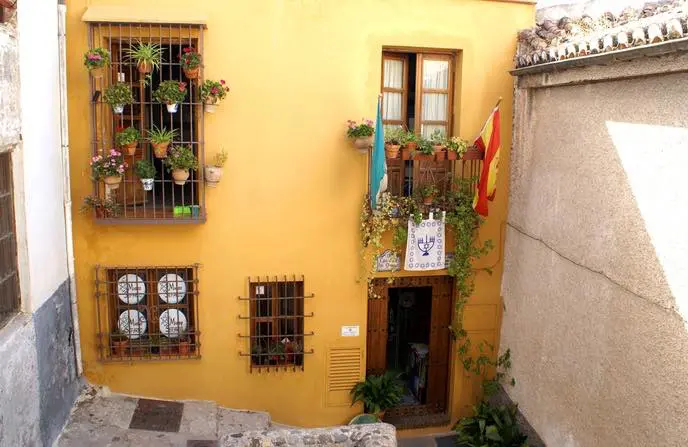 A five minute walk away, you'll find one of the most exciting places in Granada's Jewish quarter: The Museo Sefardí de Granada (Sephardic Museum of Granada) on  Cuesta Berrocal Street. We say it's one of the most moving because it is dedicated to remembering the Sephardic Jewish community, a local community. This is proven by the fact that the Sephardic language still has many similarities to Spanish, in addition to having a large Arabic influence, for example, in its music. In this museum, you'll be able to find objects and vestiges of a culture based in Granada until it was banished.
Campo del Príncipe
Campo del Príncipe is truly its own area. To enjoy it, you'll have to go up one hill or another, but you'll find a wonder that will leave you feeling astonished. We're talking about the villa Carmen de la Fundación Rodríguez-Acosta, known as the Carmen Blanco. A Carmen is a residential villa with a garden, where architecture, water and nature come together. They're typical in the upper and lower Albaicin. The painter Rodríguez-Acosta designed his carmen to be the replica of an intriguing painting, The Isle of the Dead, by a German painter. But it doesn't end there, below Campo del Príncipe there was a cemetery! Of course, there are things that seem like they're meant to be.
In addition to seeing this sample of Realejo's cultures in Granada, you'll also enjoy another one of our monuments par excellence: the tapas. Realejo is an ideal quarter for having traditional tapas, as well as other kinds more related to alternative cuisine, precisely because of the innovative atmosphere that the quarter still has. At CICERONE we're big fans of going for tapas there and immersing ourselves in the special atmosphere. You'll even be able to find work by one of our most successful current artists: El Niño de las Pinturas, a graffiti artist who has achieved worldwide renown and who even the city of Granada has asked to improve the appearance of some of its streets, doesn't it seem like fascinating quarter?
We recommend the following guided tours