This past 17th of March 2016 we enjoyed a lovely concert given by the Wagner College Choir from New York in the Church of Sagrado Corazón in Gran Vía, as a part of the Catedra Manuel de Falla musical programme.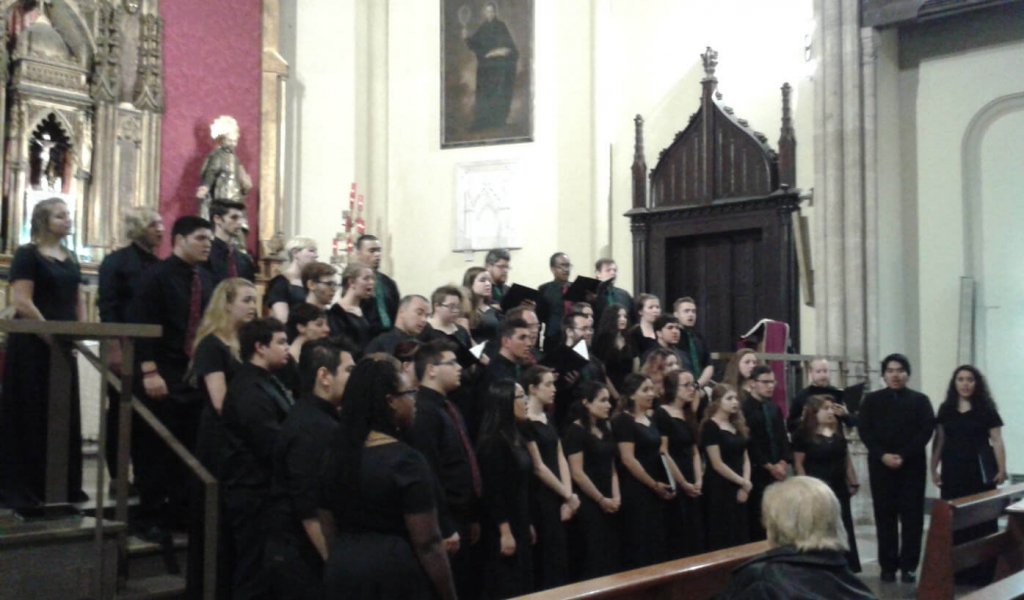 The choir is made up of 54 young vocalists which give a varied concert with pieces ranging from classical compositions, to the American musical tradition, to popular music from South American and even popular songs from Africa.
Granada residents were able to enjoy the show thanks to the generosity of the group themselves, since they are combining a cultural trip with free concerts in the cities they visit. The trip through Spain has resulted in them giving concerts in Alcalá de Henares, Madrid, Seville and Malaga prior to getting to Granada.
In our city they enjoyed a guided tour of the Albayzin and Sacromonte with a flamenco performance in Sacromonte. On the same day of the concert, they enjoyed a guided tour of the Alhambra and Generalife reduced groups. We would like to thank the Patronato de la Alhambra and the Generalife for doing their part to make the cultural initiative and overall success, providing quickly and efficiently the necessary means to allow the visit of the group.