Alhambra and Generalife guided tour in a premium small group
Leave everything to us and get ready to start dreaming
Visit the Alhambra in a small, premium group with a maximum of 10 participants.
Our premium groups guarantee privacy and serenity, a visit to be enjoyed without pressure or rushing around.
We offer you our experience and professionalism for the most enjoyable tour of the Alhambra.
Local guides experts in the Alhambra
Tickets included. Just worry about enjoying
Small groups for an experience adapted to your interests
Here is what you should know about the guided tour
Details
Reduced groups of maximum 10 participants.
Tour languages
English, Spanish and French
Duration
3 hours approximately.
Meeting point
Main entrance pavilion. Esplanade. "Punto de encuentro/meeting point" signpost.
Departures
10.00 a.m. English
10.30 a.m. French
11.00 a.m. Spanish
Itinerary
Palace of Carlos V, Nasrid Palaces: Palace of Mexuar Golden Room and Patio, Myrtles Courtyard, Hall of Ambassadors, Lions Courtyard,Carlos V rooms, Generalife Gardens and Palace.
The Alhambra and Generalife Trust may alter the itinerary or exclude certain areas for reasons of organisation and/or preservation
Guided tour.
Entrance fee for the Alhambra & Generalife Monumental Complex
The guide and participants will use face masks in all cases .
We advice you to read safety measures for the Alhambra guided tour on the following link.
20€ per person, cancelation fee applied to all confirmed reservations. This amount includes our management fees and ticket cost, due to the Alhambra's entrance being nominative and therefore not allowing any reimbursement.
No refund will be issued for cancelations requested less than 48 hours prior to the tour's date.
​Requests for cancellation or modification must be made through a message to reservas@ciceronegranada.com
Visit the Alhambra with a local guide and do not miss a thing
Book a place in our premium small groups and discover the marvels of the Alhambra alongside one of our professional guides. We would like to accompany you on a journey to the Granada of the Nasrid dynasty; you'll follow in the steps of the sultans and kings who left us places as remarkable as the Court of the Lions or the Court of the Myrtles.
The Alhambra is the second most visited monument in Spain. Every year, nearly 3 million visitors are enchanted by the fascinating decoration of its medieval palaces and the peace and tranquillity expressed in its gardens. Don't miss out on this architectural and cultural wonder and book your guided tour now.
Our guided tour of the Alhambra is organised in accordance with the time set to access the Nasrid Palaces by the Alhambra Trust, so that nothing is left out. You've only got to worry about enjoying this journey back through history using all your senses.
Put your trust in Cicerone for your Alhambra tour, our many years of experience is what endorses us. The sooner the better though, because our groups are limited and tend to sell out quickly.
Why should you take the Alhambra and Generalife guided tour?
As The Alhambra spans hundreds of centuries of history, the best way to make the most of your visit is with one of our expert guides, who will take you on a journey through hidden corners and satisfy your curiosity with rich historical context.
We love the Alhambra and know how to share our passion with you. You'll cherish the experience forever.
Take the tour in your language and forget about tiresome bilingual groups.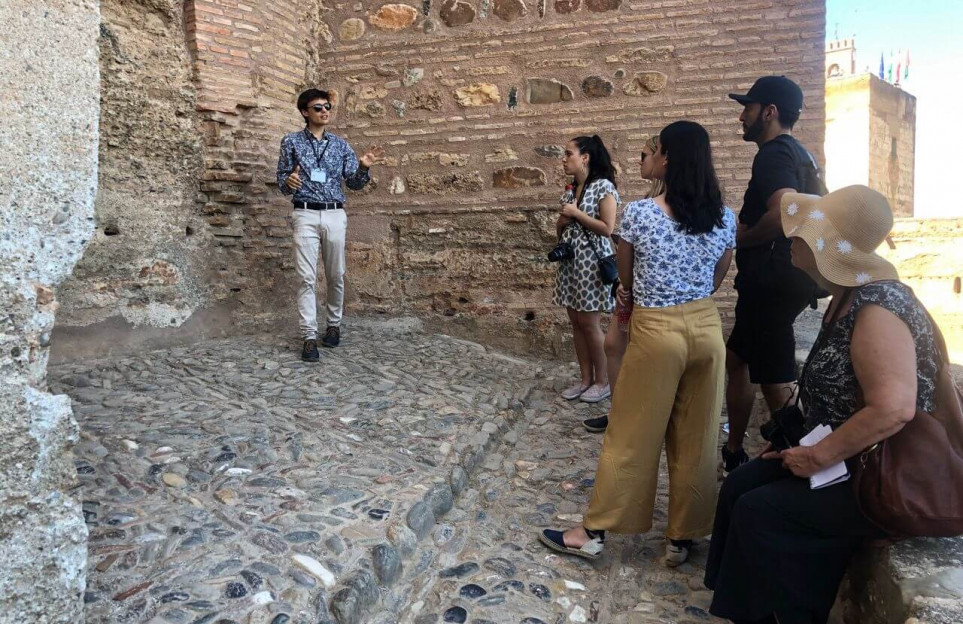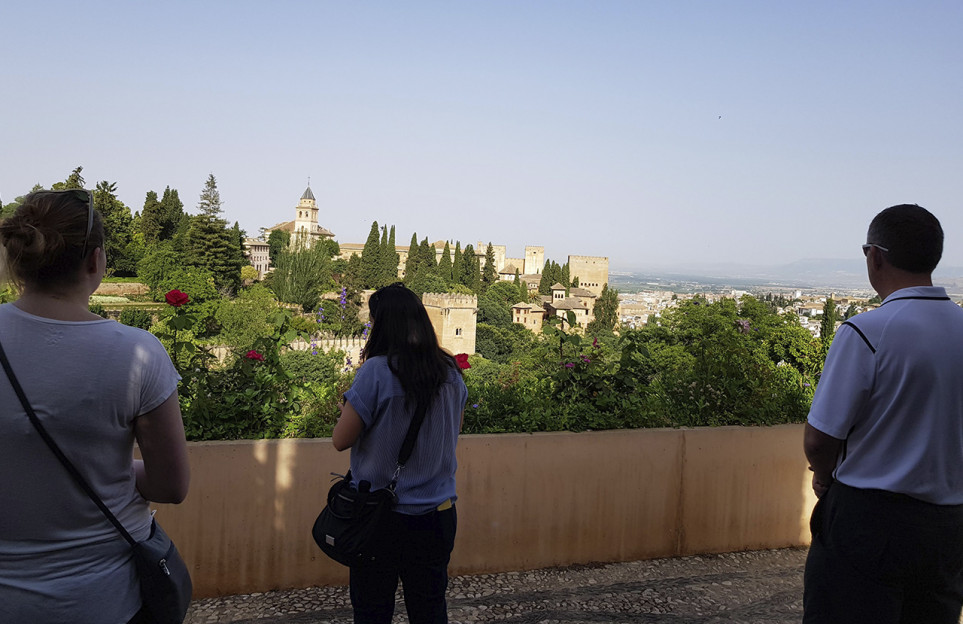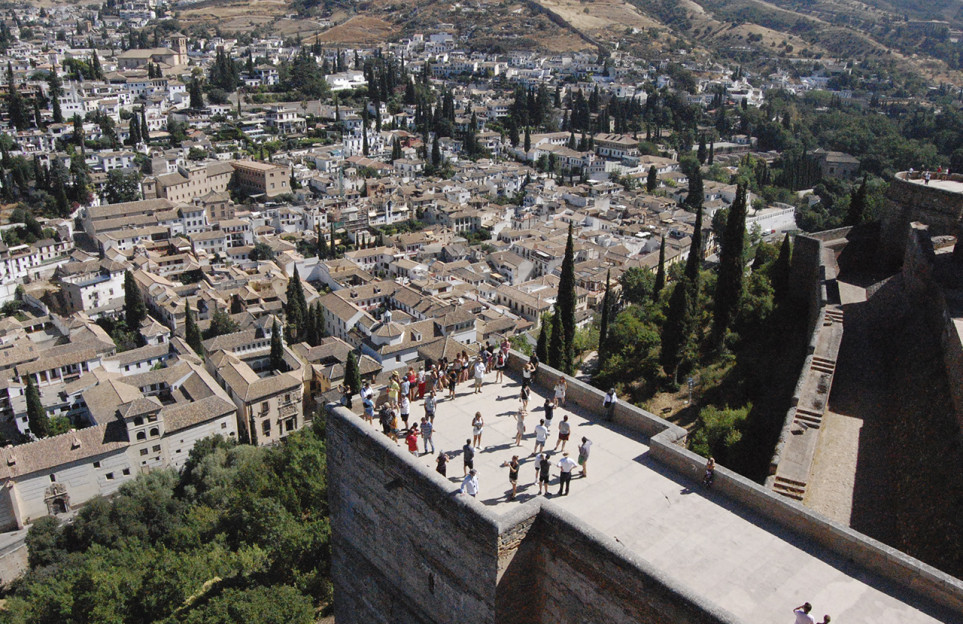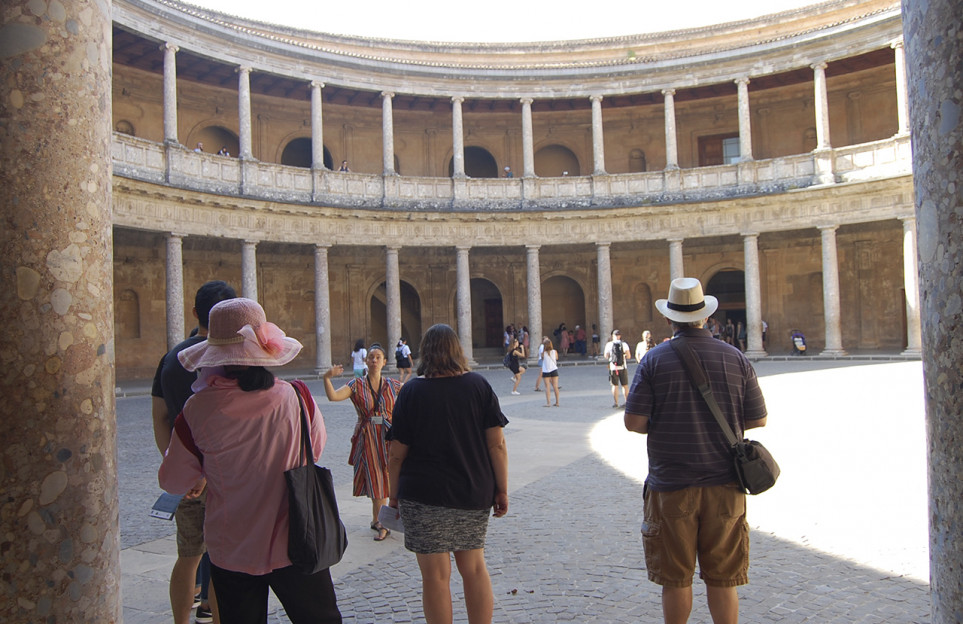 Why with Cicerone Granada?
Clients' reviews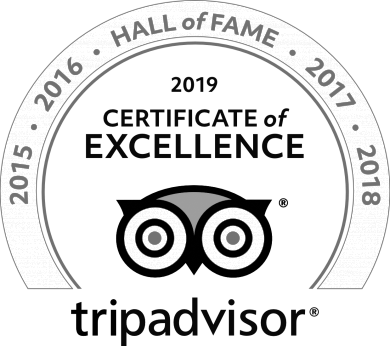 Over 15 years of experience
Give us great insights into the customers needs
We practice sustainable tourism
Reduced groups to contribute on a daily basis, to the normal functioning of the city
Local guides
Expert guides, ready to adapt the tour to your interests and answer all your questions
See what others have to say about our tours
Extremely well conducted guided tour of the Alhambra!
Vinay S
Senne is a fantastic guide...very well educated and informed, high energy and extremely in...
Fantastic guide
Gwynneth Hubert
Mar was our fantastic guide at The Alhambra in Granada. The tour lasted 3 hours and was a...
Wow
Jamesajenkins
I cannot say enough good things about my experience on this tour. Lucia, the tour guide, w...
Book directly with us
Direct management
Always available if you have any questions, doubts or you need to cancel
Best price guarantee
You will always find our lowest price on our own website
Secure payment
Rest assured, we have secure card and PayPal payments
Clients who bought this tour also bought
If you have any questions, please do not hesitate to contact us by email at reservas@ciceronegranada.com or phone +34-607691676 / +34-958561810