The historical and cultural wealth of Granada can be overwhelming. Even in the underground stations the city's vast heritage is evident. Many of our customers tell us that when they were arranging their trip to Granada, they had no idea where to start. After hearing this so many times, at CICERONE we think it useful to guide you and explain what can you can see in Granada for free.
What to see in Granada for free
Federico García Lorca Centre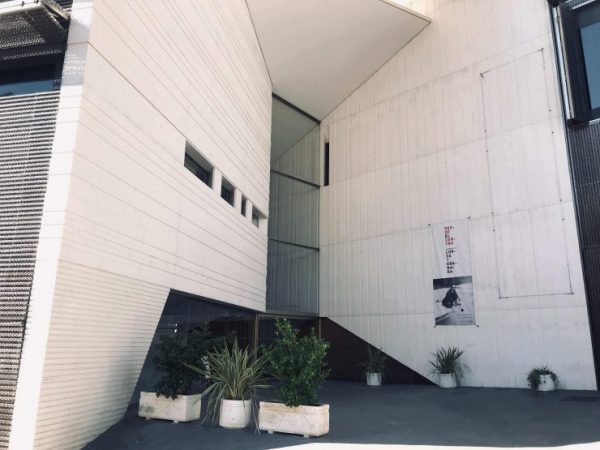 The Federico García Lorca Centre is located right in the heart of Granada. It's a new building that imitates an open book and you can see it on our private visit to the places of Federico García in Granada. It was created with the intention of becoming a flagship for contemporary arts, in homage to the spirit of our most famous poet. Of course, you will also find displays of the archives of the Federico García Lorca Foundation. The centre is also focused on education and organising family activities in Granada. As you can see, through its exhibitions and artistic proposals, the aim is to pay respect to Federico García Lorca's intentions: to offer art to the people and to support innovative ideas.
Corral del Carbón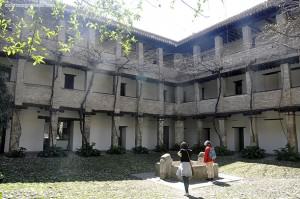 Also located in the centre of Granada, this building dates back to the 14th century and was built by Yusuf I, which means that it was built in the Nasrid Kingdom of Granada and Al-Andalus. Originally, it was a place for storing and selling merchandise. During Christianisation, it was transformed into a comedy theatre for plays and today, it is a library that preserves the Andalusian legacy, as well as a venue for concerts and open-air shows, especially in summer.
Museum of the Alhambra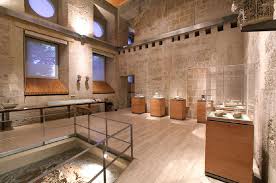 The Museum of the Alhambra houses the best collection of art from the Nasrid period. The works displayed in this free museum in Granada were discovered during the excavations and restorations of the Alhambra itself. This makes it a must-see for those who come to the Alhambra. The works help you to better understand the Nasrid monumental complex with objects that can't be seen anywhere else in the world.
Free monuments in Granada
Palacio de los Cordova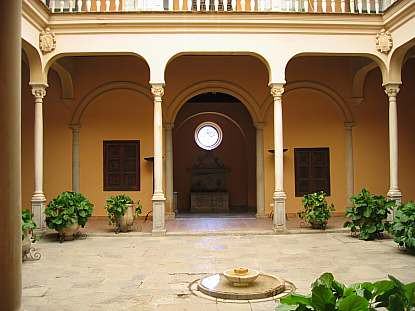 If you go up the Cuesta del Chapiz, you will reach a Renaissance building with hints of the Gothic and Mudejar styles, as well as beautiful gardens and orchards. It has been the Municipal Archive since the City Council of Granada took over in 1983. Furthermore, as with other monuments in Granada for free, it is also used as a place for celebrations and ceremonial functions. There are few venues more beautiful and majestic than this. In fact, when you attend a show, it feels like you are lost somewhere in time.
Max Moreau Carmen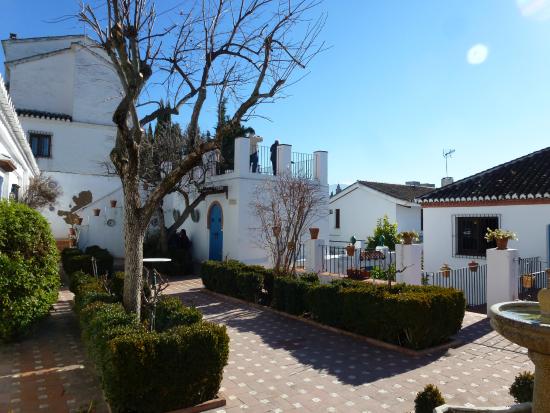 This Carmen is located on Colina del Mauror and is one of the monuments that can be seen in Granada for free, one of which we are very fond. A Carmen is a typical residence in Granada, with beautiful gardens and a patio. They used to belong to distinguished families in Granada. Behind this Carmen, we find a Belgian painter who, after falling in love with Granada, decided to settle down here. He lived in Granada for 30 years and at his death, he left all his properties to the City Council.
Carmen de los Mártires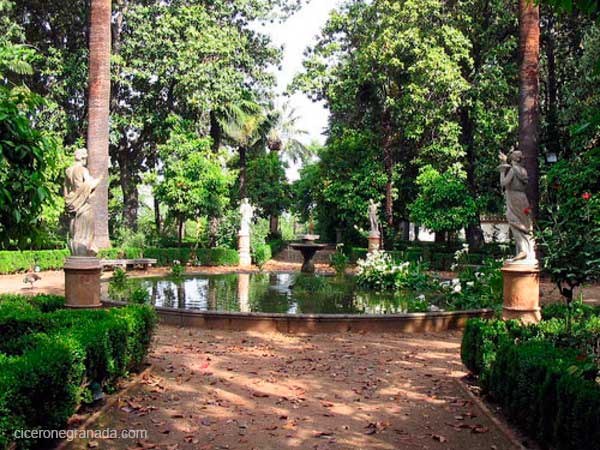 This Carmen is very close to the Alhambra and is of unquestionable beauty. It is in fact one of the most visited carmens. The name "Carmen de los mártires" (Carmen of the Martyrs) dates back to the Reconquest, when the Christians were imprisoned on this part of the Colina del Mauror. Here, the history of Granada is perfectly summed up, with the coexistence of elements from different cultures. Thus, in this building, there's an orchard inspired from its time as a convent, a lake with an island where black swans used to rest, a European-style garden and a Nasrid courtyard paved with stones in of the traditional Granada cobbled style. Now do you understand why it's so popular with travellers?
Cuarto Real de Santo Domingo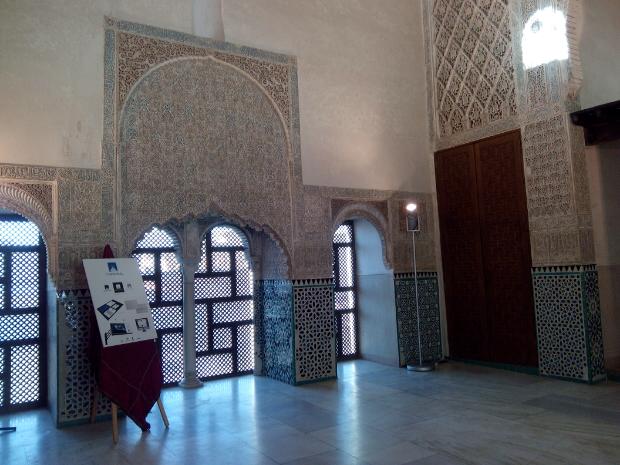 Located in the Realejo neighbourhood, originally it was an Islamic building, specifically from the Almohad Caliphate. After Christianisation, the Catholic Monarchs ceded it to the Dominicans. It's one of the few samples of what the Islamic residential buildings looked like in Granada. It has a central living room with two bedrooms at the sides. At the entrance, there's a typical Islamic arch, with eight-pointed stars. If you want to know how the Muslims lived here, this is your chance.
Granada is a delicious place, with monuments from plenty of historic cultures, so we strongly believe that it is worth it to get a high quality guided tour, even if you need to pay for it. You can see monuments in Granada for free and if you want to go deeper, you also can take advantage of a guided tour and contextualize what you have seen on your own. At Cicerone, we offer a Granada Essential Must do tour in a premium small tour, where our guides will give you a richer view of our historic importance of our town and its diversity. If you come with your family, you can take our Essential Granada Private tour, where you are the absolute centre, so that you are the ones who decide for how long you are in a monument or whether you skip one in order to see another site longer.
In any case, CICERONE guides will offer advice to enrich your tours and to make your stay more comfortable.