Exploring Granada is great fun for both adults and children. It's the perfect size for children to wander around without getting tired and offers a wide range of activities to guarantee a fantastic time for the whole family. In fact, you might find that are so many options that you don't know where to start. Shall we suggested how to enjoy Granada in Family?
Family holiday in Granada: what to do with kids
Parque de las ciencias (Science Park)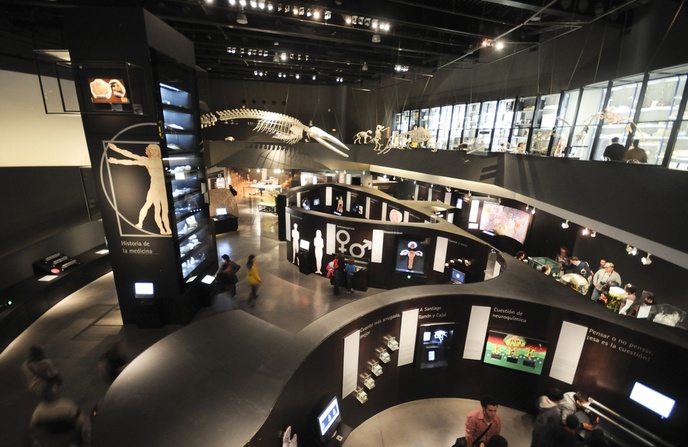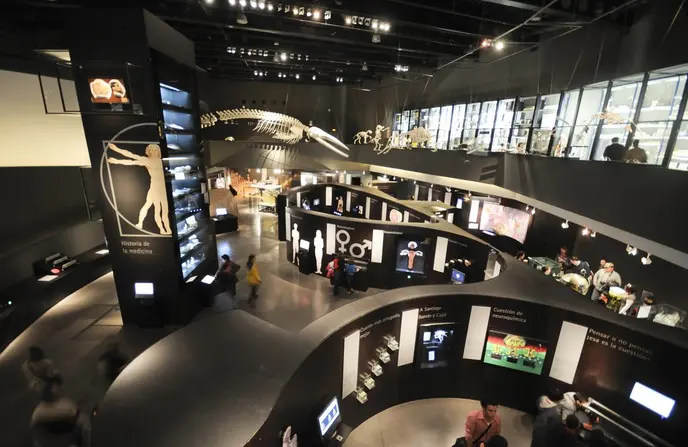 Granada's Science Park is one of Spain's first interactive museums. It's designed to encourage learning through experimenting and fun. It's the perfect combination of technology and knowledge and the kids can wave goodbye to having to stand back and look, as is the case during trips to other museums.
You'll be surprised when you realise that you're having as a good time as the kids, thanks to everything this museum has to offer. You can't miss out on a visit to the planetarium and the butterfly park. You'll almost be able to reach out and touch them!
You'll find the opening times and activities available at the centre, here.
Caja Granada Museum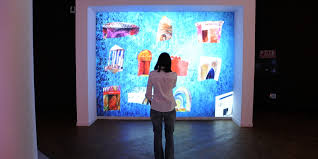 This is yet another interactive museum that will definitely be of interest to everyone. The main theme at this museum is Andalusia's cultural and natural heritage, in addition to its history, with the bonus of learning through the senses. As we were saying, you'll be able to touch, smell, sharpen your hearing… You'll also be able to experience Virtual Reality! The family will discover the most important figures in our history, almost as if they were right next to you in person.
You'll find 4 different rooms: "diverse landscapes", "land and cities", "ways of life" and "art and culture". As you can see, it's quite a diverse offering which will give you a general idea of Andalusia's history. You can find out more about this museum, here.
Granada's Botanical Garden: perfect for a family holiday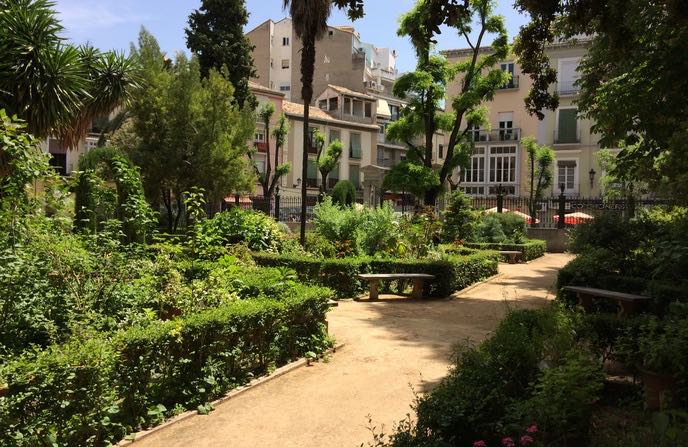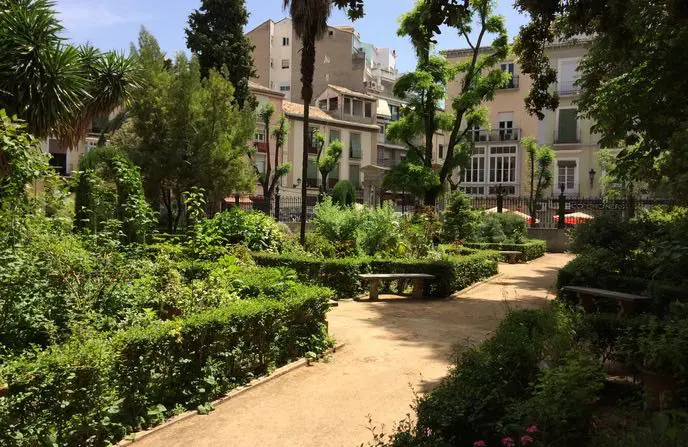 Granada's Botanical Garden dates back to the 19th century and is home to a huge range of different species. Theses gardens are divided into two large sections. The first is the "Botanical School", which is dedicated to plants from Asia and the Americas. Its second section is "Floricultura" and is dedicated to flowers. You'll learn which are medicinal, ornamental or edible.
Additionally, precisely due to its long history, the botanical garden has witnessed the thoughts of some of Granada's leading intellectuals, including Federico García Lorca, our universal poet. Lorca would go to these gardens to walk and think alone, or accompanied by one of his closest friends, Fernando de los Ríos, who recommended he travel to New York, as the poet was in the midst of a bout of depression. Thanks to his advice, Lorca wrote one of the best collections of poems in universal literature, Poeta en Nueva York (Poet in New York).
Therefore, we'd also recommend our Private tour to the places of Federico García Lorca in Granada, which is an exclusive experience for both you and the kids, and will help you understand more about one of Spain's inseparable figures.
Flamenco in a zambra in the Sacromonte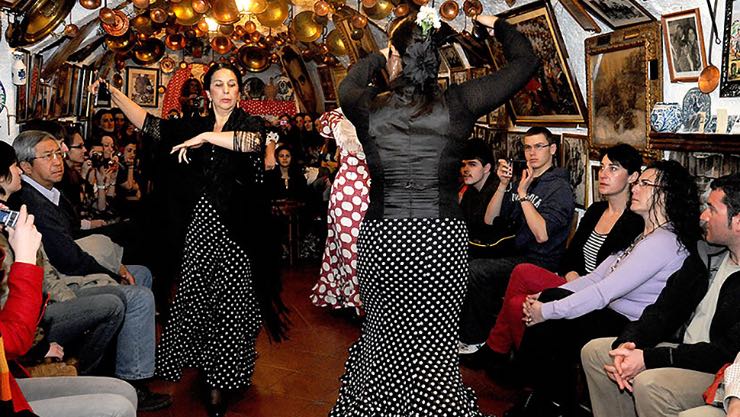 Zambra is a flamenco show you'll find exclusively in the caves in the Sacromonte, Granada's traditional gypsy neighbourhood. The Sacromonte is filled with caves where the gypsies used to live and today, they have been converted into spaces to offer deeply rooted flamenco shows. As these are intimate spaces, the dancers and singers will be right next to you.
The show itself is a true representation of gypsy culture. You'll be able to taste typical dishes, too. Don't you think it will be a fantastic experience for everyone?
Cultural trekking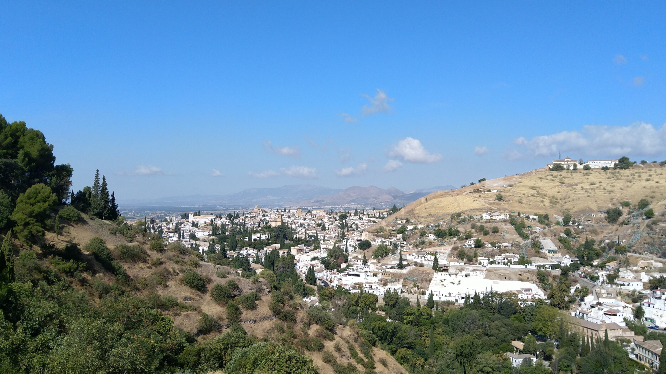 When you talk to kids, you realized their enviromental awareness that they are. They have to teach us a lot indeed, don't they? In addition, they are fascinated by the magic of nature. That is why they enjoy so much this activity. While they are gazing our nature heritage, they discover that it is the consequence of history.
In Granada, we are lucky to have a proctected area that you can see without leaving the city in the Generalife, next to the Alhambra
Sierra Nevada: Paradise, all year round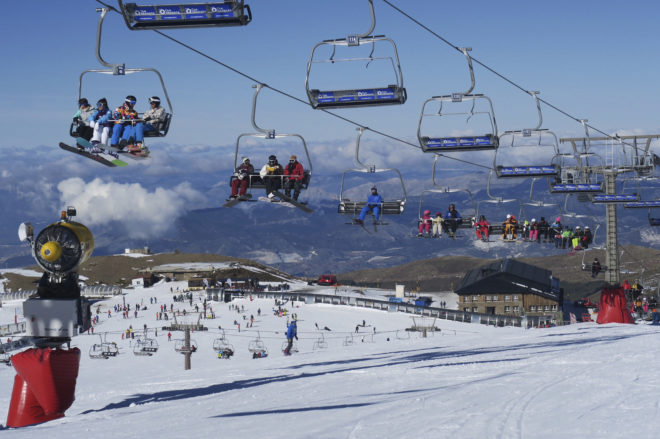 Sierra Nevada is home to the highest point in the peninsula, and is definitely a perfect spot for skiing in winter, as it's also one of the skiing stations with the most hours of sunlight. However, it's also a great spot to enjoy a family holiday after skiing season, whether it be for a day or a few days. There are activities and installations for the kids, such as a theme park. There are also music camps, concerts and more.
You can find all the information you'll need, here.
Private tour of Granada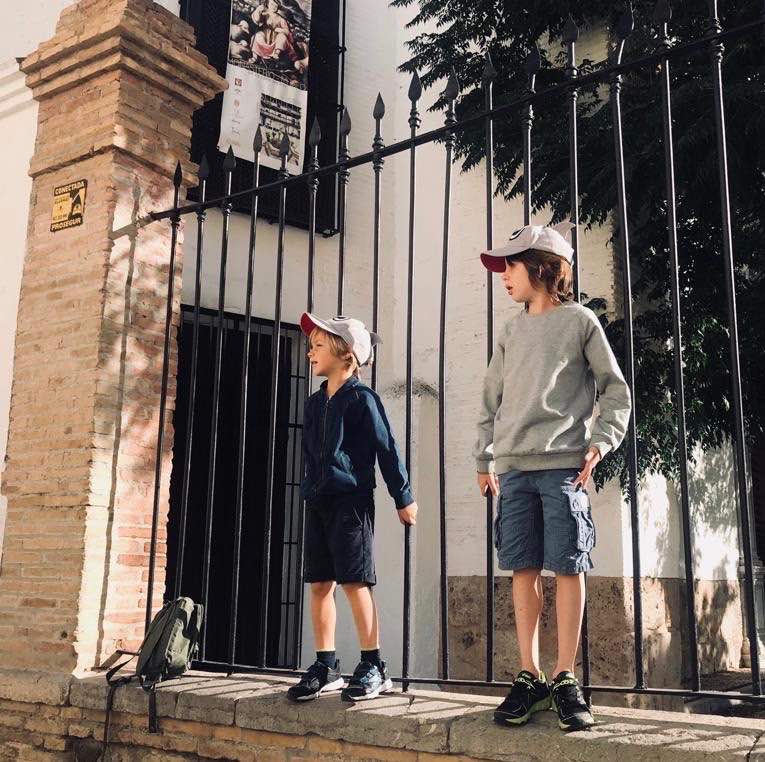 When you're wandering around Granada, you'll feel its historical and cultural importance, but you won't truly be aware of it until you join us on an essential Granada private tour with CICERONE. Our guides are specially trained to work with children, so they'll also have a great time learning about Granada's artistic-cultural and historic diversity. The tour is available in Spanish, English and French.
Thanks to our great efforts and our passion for working with children, you can enjoy a guided tour along the facades of the Cathedral and the Capilla Real, Madraza (old Koranic school), Alcaicería (old Bazaar), the monument of Isabella I of Castile and Christopher Columbus, the Albaicín, Calle Calderería Nueva (a well-known street lined with tea rooms), the Alhambra viewpoint, Carrera del Darro and Plaza Nueva.
These are our most emblematic historic and current locations and you'll experience all of them with an exclusive guide, just for you. We'll discover Granada together as a family, and if that wasn't enough, it includes a tasty tapas dish. Can you think of a better way to end the tour? Don't forget to let us know if you have any queries regarding your stay in Granada. We're dedicated to making sure you take a part of the city away with you and that the experience is truly unforgettable
At CICERONE, we believe that travelling improves people's lives and ultimately, makes the world a better place. That's why we think it's important for kids to get used to travelling from a young age. Including culture, history and science in these getaways will offer an added, educational plus that will make a difference during their lifetime, as discovering is understanding and understanding is communication both with oneself and with others.
We recommend the following guided tours