Granada appears at its best at Christmas. It's that time of year when the city exudes good cheer and optimism. Songs, lights, the smell of sweet chestnuts and smiles take possession of Christmas in Granada Spain. What's more, the streets are full of special activities designed to ensure young and old alike derive even more enjoyment from this magical time, apt as it is to bring out the best in us. This is why we want to share the good cheer with you.
What to do in Granada at Christmas
Walking through Granada at Christmas is delightful, with so many lights, decorations, chestnut roasters on every corner and the feeling of being a part of something special. Just like every year, Granada is decked out in December, and we want to share it with everyone who loves our beautiful city.
Discover in this post, all the things to do in Granada.
Granada Christmas lights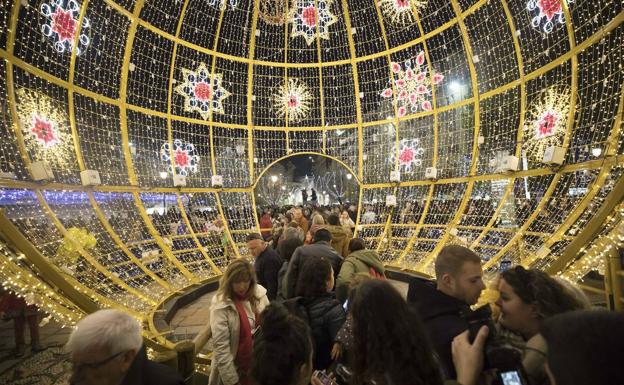 The Christmas lights are an absolute must. They herald the advent of a season when inner lights take on an outward gleam. Bright colours and highly original scenes float over Granada. The Christmas lights are complemented by the captivating designs of shop windows, which become another key element in the festive scene.
Christmas activities for children in Granada: the Christmas Market at Fuente de las Batallas and Plaza Bib-Rambla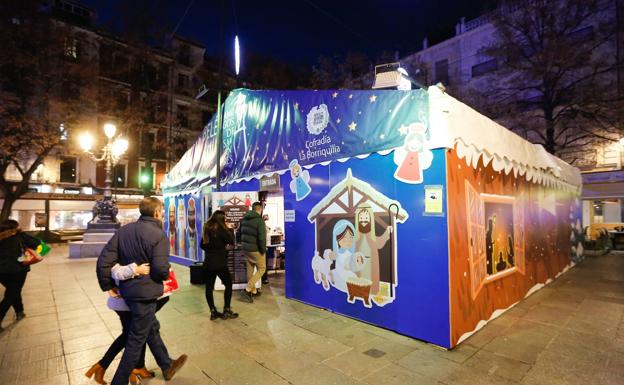 This is one of the most traditional activities in Granada. Craftsmen and women fill two iconic squares with their creations and Christmas-inspired designs. A host of entertainments for children are also staged, although, in reality, they are tailored to suit all ages. All this is accompanied by the traditional Christmas carols that do so much to provide a truly festive atmosphere and an ecological carousel. Why not come with us?
New Year in Sierra Nevada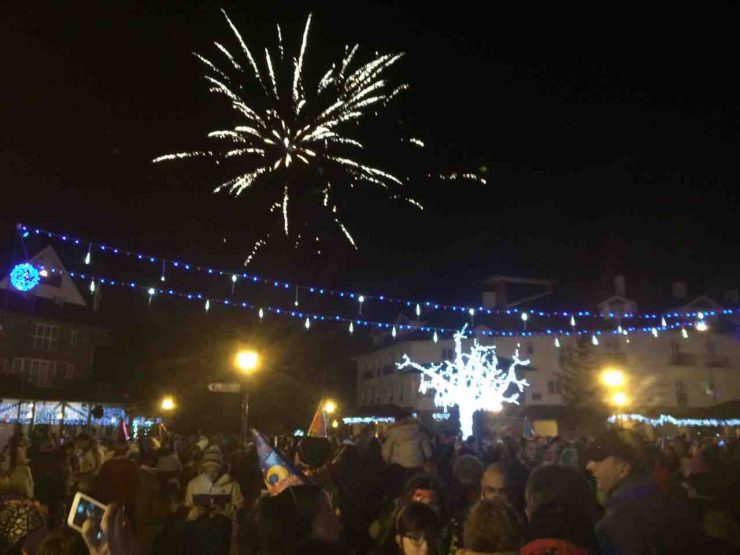 Another tradition is to get the New Year off to a flying start with some invigorating skiing. Do you fancy welcoming the new year at the Sierra Nevada ski resort? Bear in mind that they also organise activities for all the family, such as workshops, skiing with Santa Claus or its own procession of the Three Kings.
What's more, Sierra Nevada is notable for the number of hours of sunshine it gets, meaning that not only will you be able to spend stupendous days in the snow but you'll also have a very agreeable temperature.
Incidentally, as long as it's not cloudy, we promise that you'll be able to see the sea from the ski station. Can you imagine the sensation of celebrating the New Year in the snow but with the sea in the background?
Tasting tapas in Granada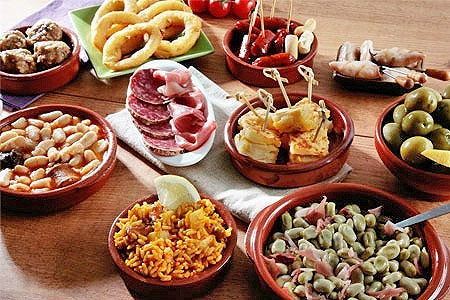 This is a perfect time of year for tasting tapas, particularly because you'll have the chance to try the classic Christmas dishes. The tapas bars and restaurants adapt their menus to the season, enabling our visitors to have an all-round experience of what a local Christmas means.
What to visit at Christmas in Granada Spain
Nativity scenes in the center of the city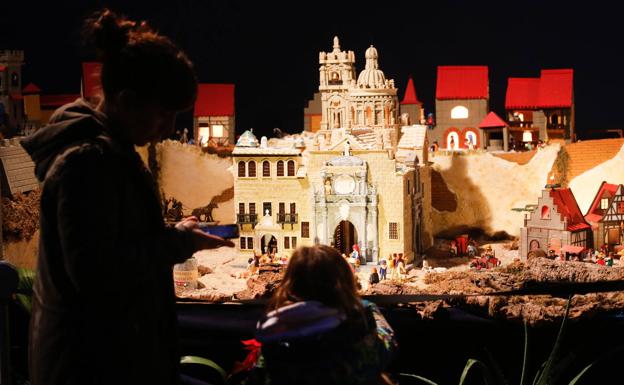 For many years these re-enactments of the nativity story have become a chance for the groups in charge to express their creativity. It is now not simply a matter of representing the birth of Jesus with miniature figures. In addition, the entire town of Bethlehem is recreated in an attempt to provide the most lively and comprehensive scene. As well as the traditional characters, you'll find various interpretations of the same event, some of them with a significant helping of humour.
You can do a route, we suggest you these ones: Plaza del Carmen, Plaza de las Pasiegas (next to the Cathedral of Granada), Carrera de la Virgen, Casa de los Pisa, Hospital de San Rafael, Caja Rural Central Services Building, calle San Jerónimo y Carretera Antigua de Málaga.
Flamenco in the Sacromonte caves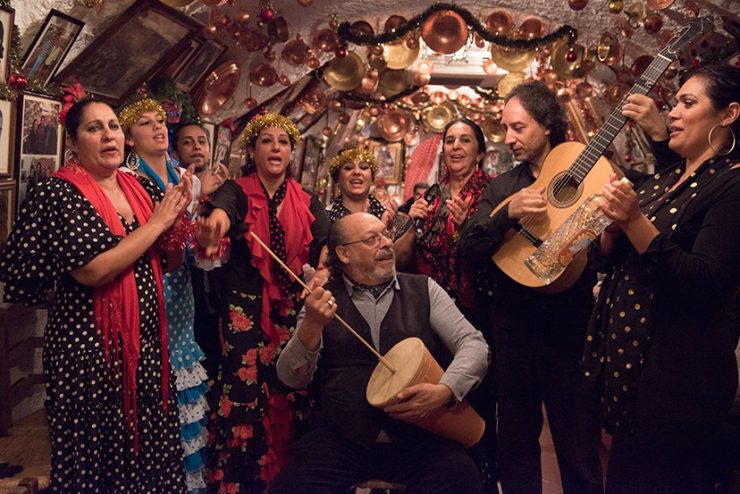 Granada's gypsy district, were the birthplace of a unique artform, the zambra, a flamenco performance that you can only witness here. During the festive season you'll come to realise that as far as the gypsy community is concerned, Christmas is possibly the time of year that they relish the most. The show is therefore suffused with the joy with which they approach Christmas.
Funfair in Paseo del Salón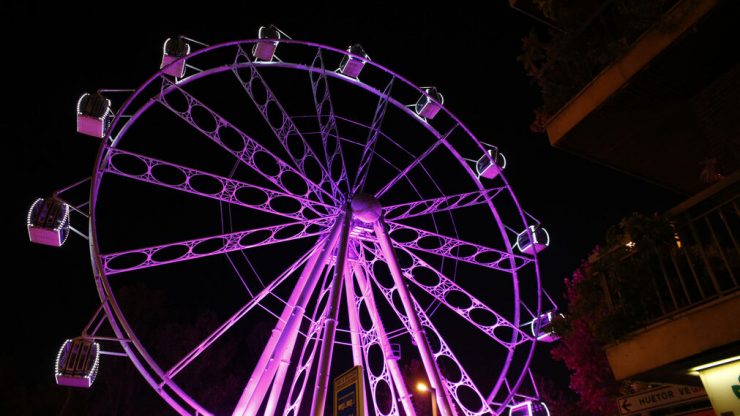 It's inevitable to think about (Things to do in Granada with kids), although of course, they're not the only ones to have a good time at funfairs. If you're coming to Granada, you'll be glad to know that there's a funfair located on one of the historic roads. The main innovation this year will be an enormous big wheel from which to view the city. It will have a height of 50 meters, which is the equivalent of a 15-story building. In addition, there are two death slides, one for adults and one for children, as well as a giant slide and an Adventure Park
Procession of the Three Kings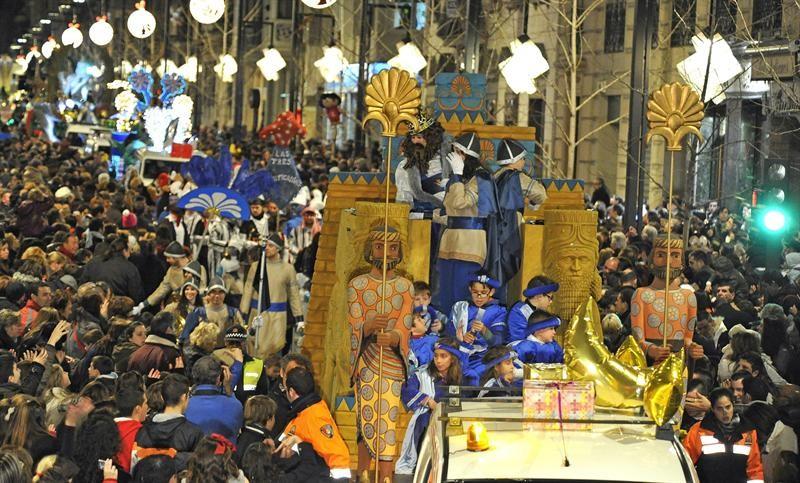 According to tradition, at the birth of Jesus three kings went to praise the baby with presents, guided by a star that led them to where the child lay. This is the pretext for organizing processions on 5 January every year; this feature floats from which the three kings and children's favorite personalities throw sweets and toys, accompanied by festive music. It's a night when everyone in Granada flocks to the streets, helping people recapture their inner child.
Christmas in Granada Spain: guided tour with Cicerone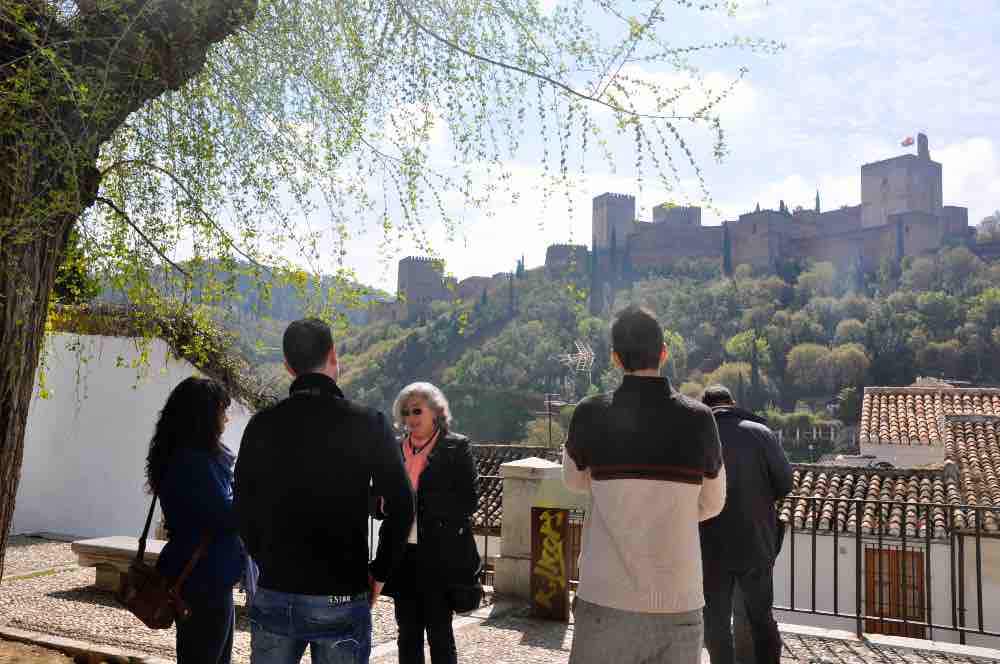 Granada is not a large city, which means that it is perfectly possible to explore it on foot. When you do so, you realize the cultural and historical wealth it harbors. If you confine yourself to walking, however, you'll only have a vague inkling of its significance. It's thanks to our private guided visits in Granada that you really become aware of what's before your eyes.
There are two reasons why we recommend doing the tour with Cicerone in this way. The first is that when you walk at some remove from the crowds, communication with your guide is much more straightforward, making it easy for the guide to respond to your questions or listen to your observations.
Rather than following preordained scripts, our guides adapt themselves to you, which is ideal for couples and families. In this case, it is you who set the pace and determine the time spent at each monument or site. Secondly, this way of seeing Granada is much more sustainable and respectful towards the daily lives of the city's inhabitants.
At Cicerone we look forward to the prospect of Christmas with considerable enthusiasm. As we say, the city is very lively and many of our clients tell us how much they relish soaking up the atmosphere of Granada's street life. Contact us if you're coming to visit or if you have any questions: what pleases us most is the knowledge that we are making ourselves useful and helping to ensure that your stay is a truly unique experience.
Granada is always in our hearts. Now we want to ensure that it finds a place in yours, too.
We recommend the following guided tours