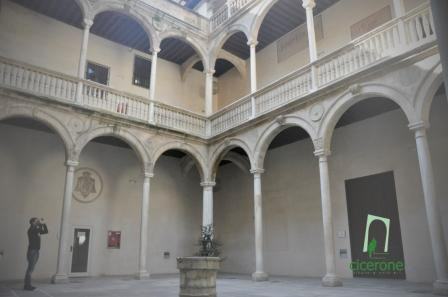 The Curia Metropolitana in old town of Granada building, the headquarter for the first Christian university of Granada, is one of the stops on our tour of the historic centre and the Albayzin, the Granada Must-Do Tour, where we discover the transformation of the city of Granada, from Islam to Christianity.
This unique building dates back to the 16th century, built between 1527 and 1532 under the order of Emperor Charles V in order to house the classrooms belonging to the Christian University and the Imperial College of Santa Cruz de la Fe. Previously the Madrasa, the Koranic University headquarters, was located in front of the Merchants Market. After more than two centuries of university use, and once the university and college were moved to the current office in the Facultad de Derecho (Law Faculty), in 1769 the building was occupied by the Ecclesiastical Curia.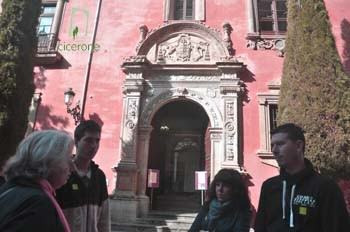 In Granada, the Curia's façade, which can be seen on one of our guided tours, is a Plateresque style building with a rectangular patio, whose front was made by Juan de Marquina, with beautiful columned windows put together by Sebastian de Alcántara. The main interior staircase, also likely to be the work of Alcántara, is built on top of coffered vaults covered by a Mudejar ceiling which was sculpted in 1530.   In 1982, the building suffered from a devastating fire, reducing the interior to nothing but ash.  Today, after more than twenty years of restoration works, it can finally show off its unique character and history in all its glory, right in the heart of Granada.