Granada's squares and streets breathe love. It's a city to get to know when in love, and to fall in love while getting to know it. Now that Valentine's day is just around the corner, it's occurred to us that we should perhaps remember one of its most well-known and distinguished love stories, the story of imperial love of the grandchildren of the Catholic Monarchs, Charles and Elisabeth. Although initially it was a marriage for convenience, the two cousins loved each other so much that from the first crush when they saw each other in the Royal Alcázar of Seville, until they died, their thoughts were always with one another.
The foundations of that great love were built in Granada, where they spent their honeymoon, conceived the future Emperor, Felipe II, and lived the first years of their happy marriage.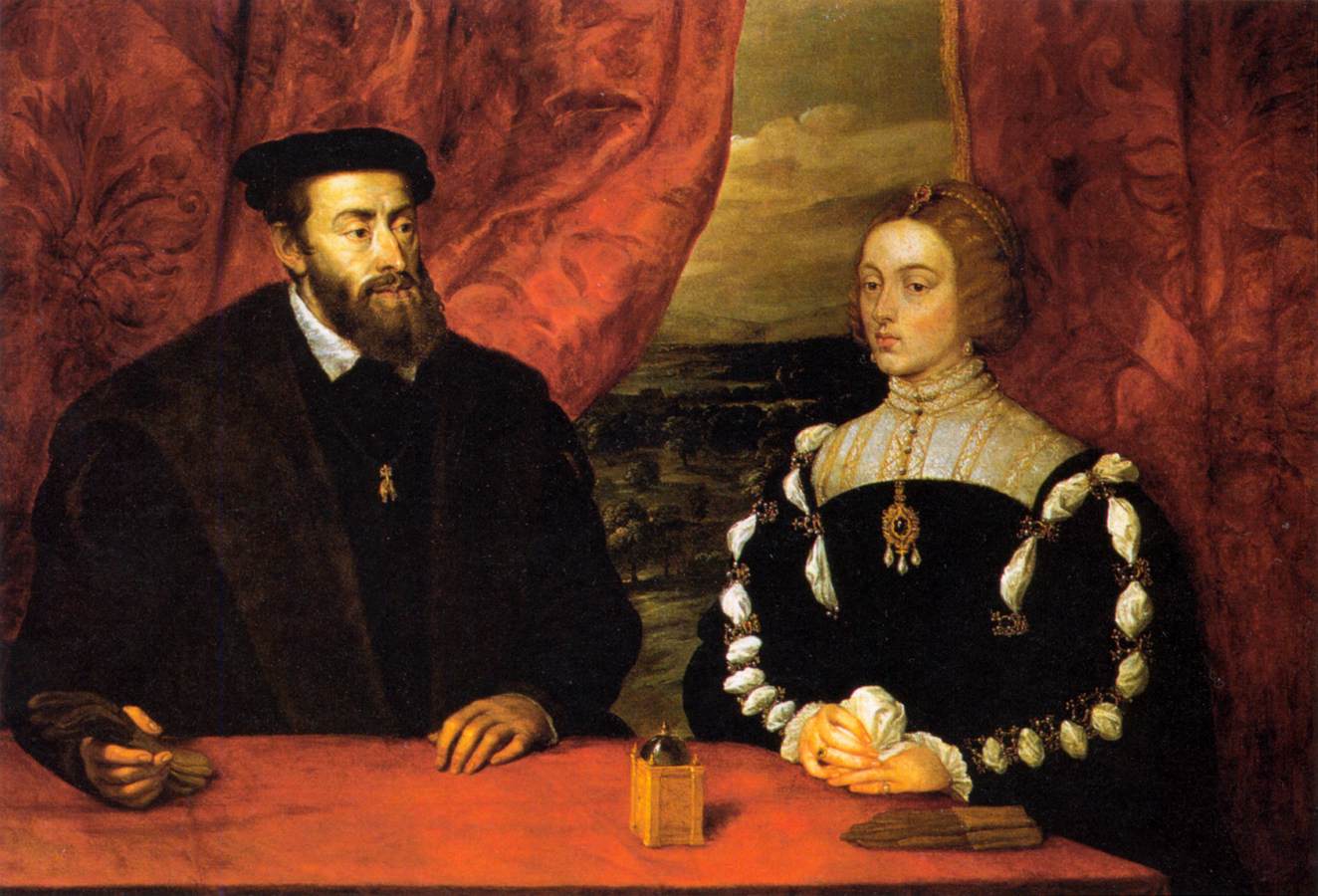 Charles I of Spain and V of Germany only met his cousin, Elisabeth of Portugal, a few hours before marrying her. Their marriage was only organised for state reasons: Charles needed to be crowned as emperor by the Pope, but for that, he needed a lot of money so he could take the majority of his court to Rome. He obtained it thanks to the dowry that King Juan III of Portugal gave him for marrying his sister, Elisabeth.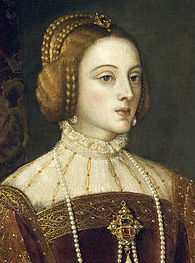 However, his cousin's incredible beauty took hold of him. Later on, he fell in love with her temperance, calm nature and wisdom. He trusted his wife so much that despite being a woman, he left her in charge of State affairs during his absence whilst he tended to conflicts at the borders of his kingdom. Due to his reputation as a womaniser (his relationship with his step-grandmother, Germana de Foix who had recently arrived in the peninsula was common knowledge), they say that in his 13 years of marriage, he did not meet with any lovers. 
He didn't need anyone other than his Elisabeth. The couple were passionate lovers and even changed their strict ways during that golden honeymoon. They say that the emperor stopped waking up early and started sleeping until almost 11am, and that he never slept at night…The first born, who would be crowned as Felipe II, was conceived during the honeymoon in Granada. "The chronicles suggest it could have been the 31st of August 1526, after a hot day of hunting in Santa Fe". As told by Garcilaso de la Vega in one of his poems: "It happened during a hot siesta / weary from the hunt".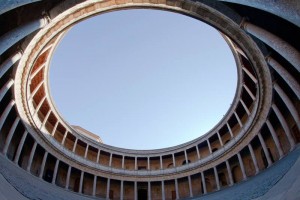 During the first few years of their happy marriage, while settled in the court of Granada, the emperor ordered seeds to be planted in the gardens of the Mirador de Lindaraja as a symbol of his love for his wife. Shortly after, the mysterious seeds blossomed and the city was filled with red carnations. It's for this reason that Elisabeth is known as the "empress of the carnation". They fell so in love with the Alhambra that the emperor wanted to build his own palace there as a present for his wife, but he never completed it.
Elisabeth worsening health came as a result of her consecutive births, abortions, the loss of some of her children, and according to historians, more than anything else, the frequent disappearance of her husband, who was tending to issues in the vast kingdom, where the sun never set. The sorrow was exhausting for the empress, and months after giving birth to her seventh child, who was stillborn while her husband was away, she started to fade away.
They say that she maintained her lucidity and speech until the end, before falling asleep forever, with a crucifix in her hands. They also say that the Emperor didn't get there in time to say his goodbyes. After praying for hours at the foot of his wife's bed, he retired to the Monasterio de la Sisla for months on end. From there, he ordered the little prince Felipe, who was only 12 years old, to govern the convoy which transported the empress' casket from Toledo to Granada, where their love was born during the honeymoon and where her grandparents and father were laid to rest.
Charles never re-married, and years before his death he abdicated the empire, renouncing in favour of his son and brother, surrendering himself to prayer by retiring to a monastery. When he arrived at the Monasterio de Yuste in 1557, the bells rang to celebrate the arrival of a great man, but the only thing he said was: "The name Charles is enough. I am no longer emperor". The first thing he ordered was for the portrait of his wife that Tiziano had painted to be placed in his chamber. On the 21st of September 1558, he fell asleep forever, with a crucifix in his hands… the same one that appeared in the empress' last dream.
Sources of information: Sandra Cerro, Women in history, Museo de la Alhambra y El País
We recommend the following guided tours