One visitor may not know Granada city centre without passing through the "square of Granada", well-known as Bibrambla Square in old Town of Granada.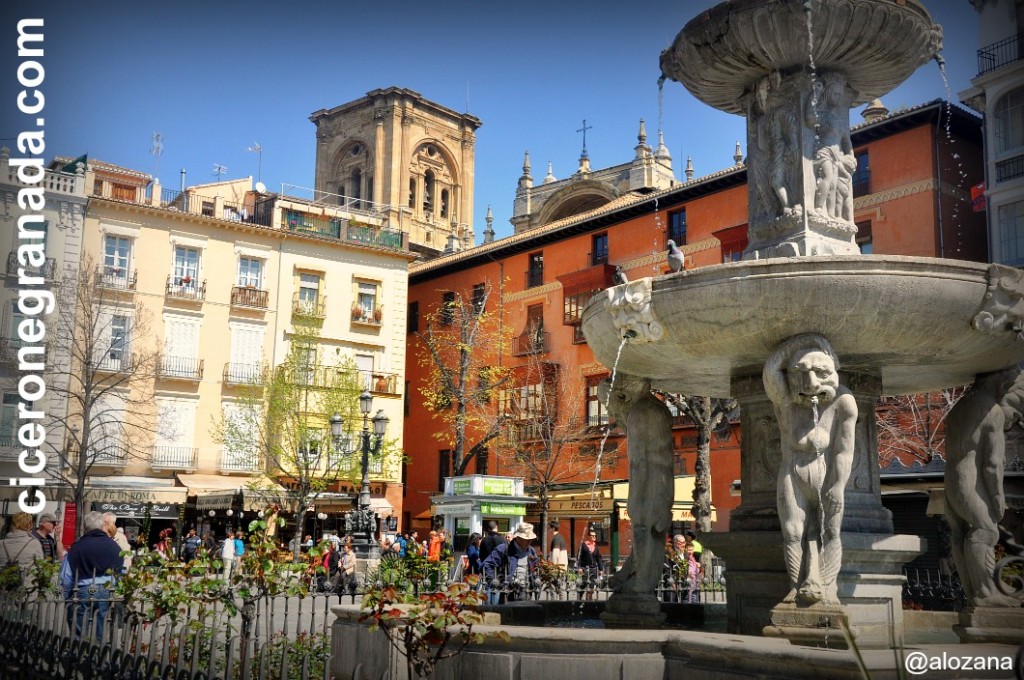 The origin of the square as a meeting point for city residents dates back to Nasrid times when, at the heart of Granada's winding alleys and narrow souks, an esplanade made up of sediments of the nearby river Darro opened up, strategically located between defensive walls, the commercial and mercantile centre of the city, Zacatin and Alcaiceria, and the religious centre, the Great Mosque.
Bibrambla Granada
Albeit in this first Muslim period, Bib-Rambla was the heart and soul of life and medieval society, the scene of many commercial exchanges, and it was in this square where all of the city's public celebrations have taken place: processions, autos de fe, tournaments, executions, jousts, popular celebrations and even bullfights.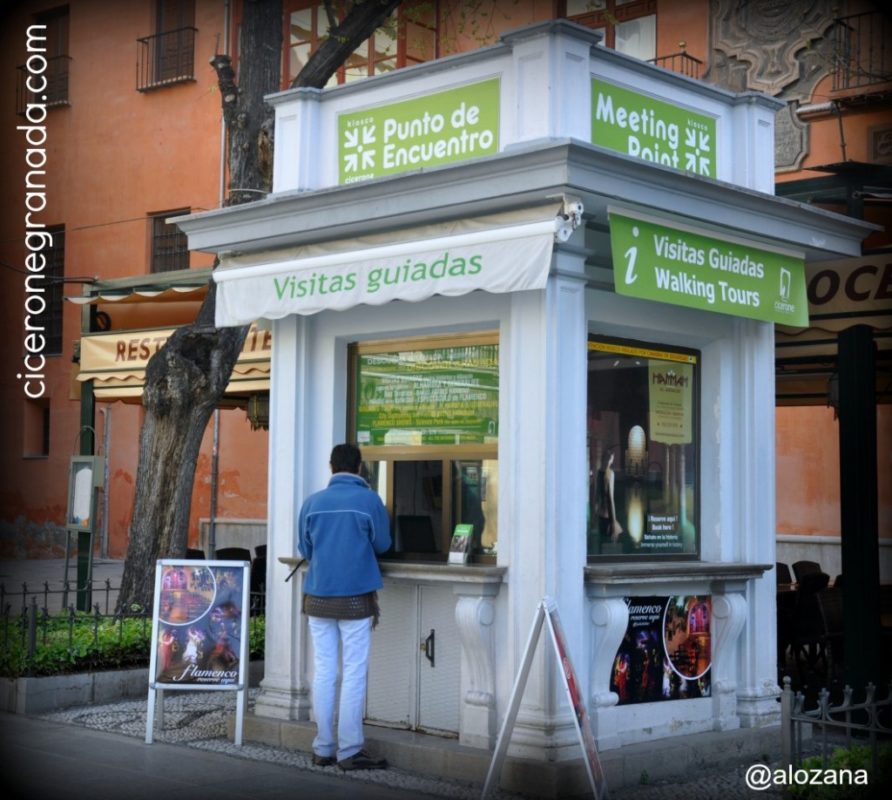 Today it is one of the city's most important social centres, where celebrations and flea markets take place, a place to read jokes or quintillas during Corpus, dance on Día de la Cruz (Day of the Cross) or simply a place to have an afternoon snack or a stroll.
And also, our old Cicerone Kiosk was located in Plaza Bibrambla, in the heart of Granada, the one that makes the city's heart beat and breathes life into its streets. Then, the kiosk turned out to be to small to receive our clients and  we decided to open our Customer Service Center – Shop. So we tried not to go too far, and we stayed in the 10 of the nearby Calle San Jerónimo.
The history of the "square of granada"
The name "Bib-Rambla" is refers back to its Muslim origins, as an esplanade formed by deposits from the nearby river Darro.  This door of the Arenal, or Bib-Rambla, was in the area that is today occupied by buildings bordering Calle Mesones, and was known as the Door or Arco de las Orejas.  A reconstruction of this arch or gate that was destroyed at the end of the 19th century, does exist, but it isn't in Bibramba, nor close by.  In order to see it you have to climb the Colina de la Sabika via Cuesta de Gomérez, where we can find it, hidden deep in the Alhambra forests, in the dense vegetation that already forms part of its history.
We recommend the following guided tours