If you've never visited Andalusia before, consider taking your next trip there. The natural beauty of the entire region is striking, and you'll be able to experience traditional Andalusian food right from the source. Andalusia also features some of the finest wineries in southern Spain. The area is a gastro-tourist's dream. Read on for some of our favorite Andalusian delicacies and wines.
Traditional Andalusian Food
Andalusia is the second-largest autonomous community in Spain and covers much of the country's southern coastline. With a heavy seafood influence, the cuisine of the area, including Granada, also mixes in the influences of the area's Jewish, Muslim, and Christian residents.
Traditional Andalusian food is more than only tapas. This cuisine features fresh seafood, exquisite, sugary sweets, cured ham, local produce, and drinks unique to the area, including several types of wine.
When sampling and exploring, be sure to taste some Andalusian food favorites such as cured ham (the best being Jamón de Trevélez), and more.
A few regional specialties that will have you reminiscing about:
• Gazpacho—Probably the most famous Spanish "cold soup" dish, traditional gazpacho is very simple, yet incredibly addictive. It is usually made with tomatoes, green pepper and cucumbers. Make sure to sample this Southern Spanish delicacy from the source. When you visit a restaurant in Andalusia, be sure to check for fun variations on the traditional tomato flavor, including watermelon and green gazpacho.
• Salmorejo – Salmorejo is the ultimate comfort food. Essentially a heartier cousin of gazpacho, Salmorejo includes bread in the soup mix to create a thicker consistency. It's usually fortified even more with a cured ham and hard-boiled egg topper.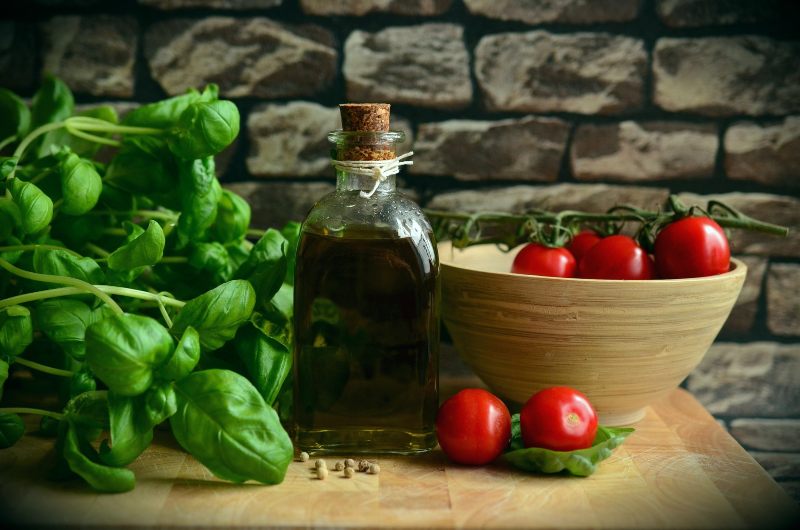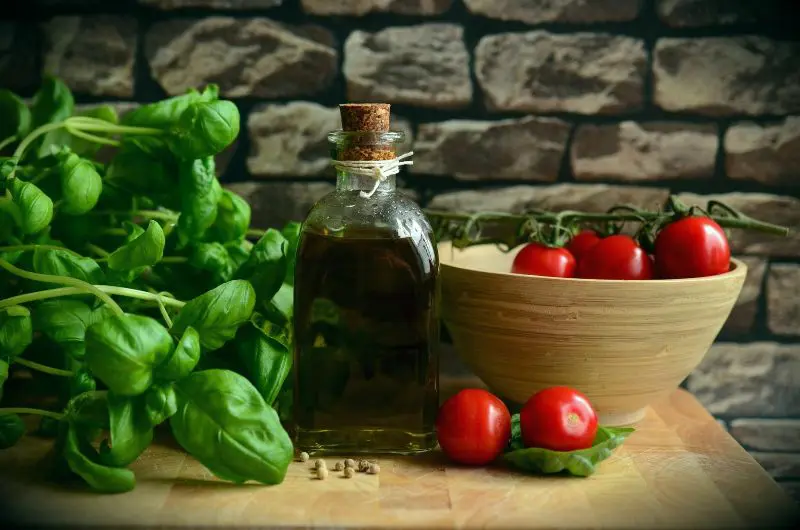 • Ajo Blanco—Some say ajo blanco was eaten for hundreds of years before gazpacho hit the scene because there is evidence suggesting people ate a form of this cold soup long before the tomato was introduced to Spain. Others might tell you it's a like a tomato-less salmorejo, a thick, flavorful, rich soup that combines the flavors of almonds and garlic into an unexpected delicacy.
• Caracoles—Caracoles means snails, but before you turn your nose up at them, give them a try first. Snails are extremely popular throughout the country, but particularly in Southern Spain, where they are typically boiled in a seasoned broth and served in their shells. If you go to Seville, you must try the caracoles.
• Migas—Migas means 'crumbs' in Spanish, but don't think you'll be served a plate full of pulverized croutons. Migas is crumbled bread cooked in oil and spices, with chunks of chorizo or bacon.
• Jamón de Jabugo—The Iberian Peninsula has long been known for its fine cured ham. This dish is the Andalusian spin on the delicacy. This particular ham, Jabugo, is made in the area near Huelva and Seville, one of the four protected designations of origin for Spanish ham.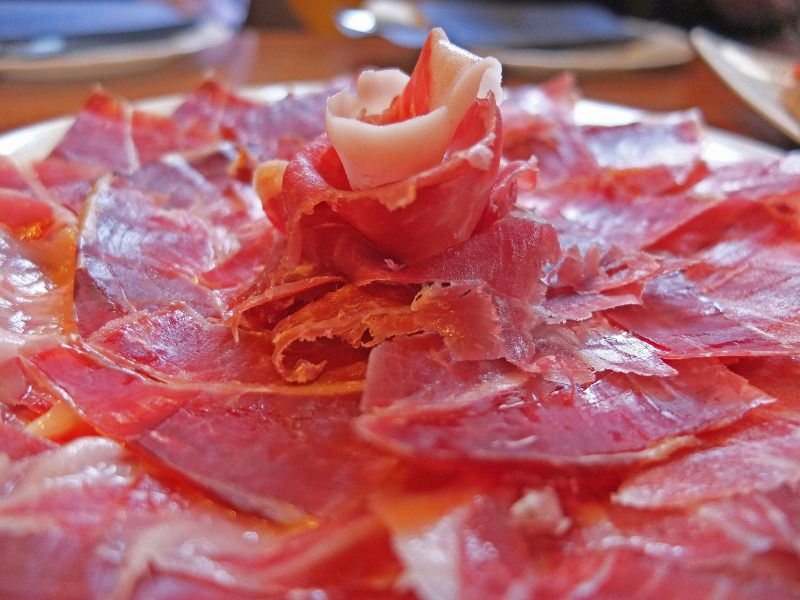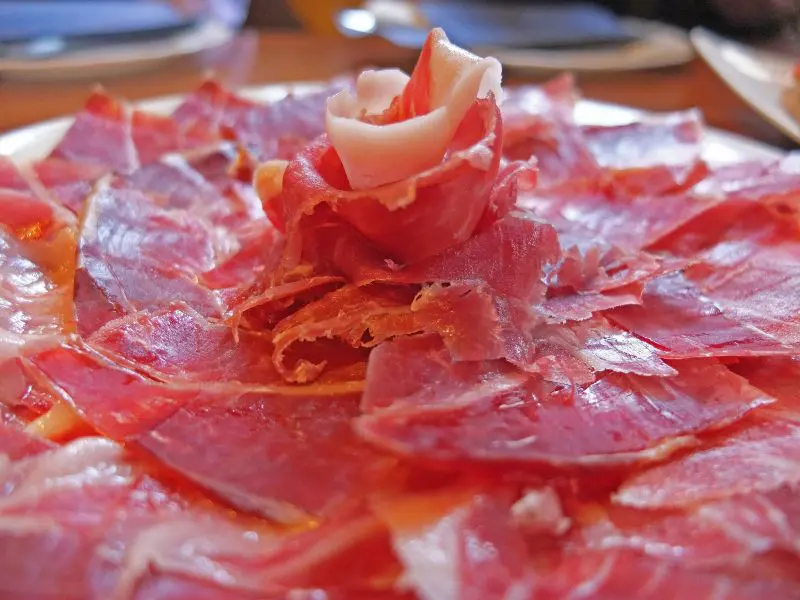 • Rabo de toro – Slow-braised oxtail, a true explosion of flavors. It's sometimes called cola de toro and sometimes replaces oxtail with bull or cow tail. The meat is braised for several hours until it practically melts in your mouth.
• Mojama – Filleted salt-cured tuna, typically known as the 'prosciutto of the sea'. It might take a minute to fully enjoy this flavor because of its uniqueness and boldness. Try pairing it with some locally-made crackers (regañás).
• Torrijas – Spanish style French toast, mainly eaten as a desert during Semana Santa, or Holy Week, leading up to Easter in Spain. It also borrows from traditional bread pudding recipes. Bread slices are soaked in milk or wine, then fried and served with honey or coated in cinnamon sugar.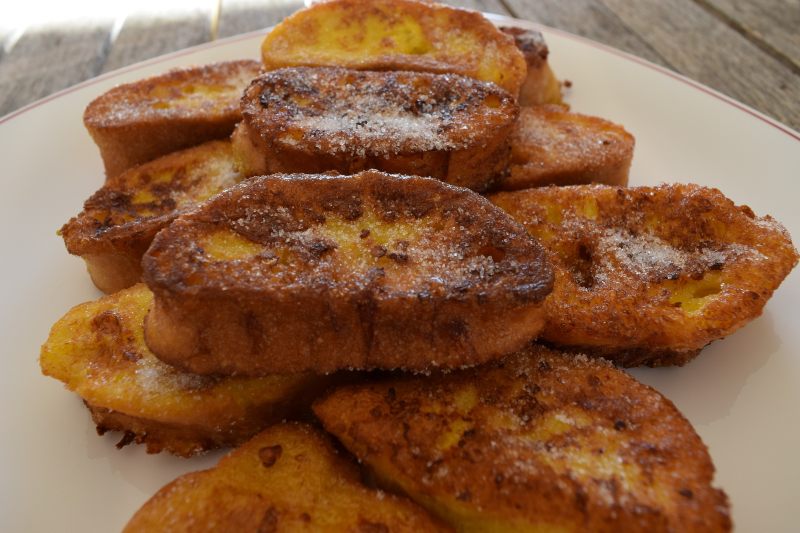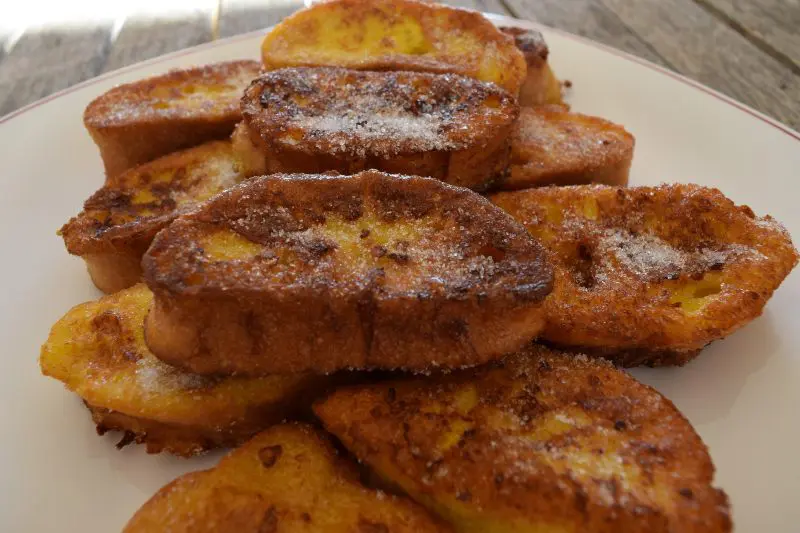 • Pescaito frito – Crispy, crunchy fried fish. Want to start a good-natured argument? Ask competing Andalusian chefs the exact amount of time it takes to fry this traditional Andalusian dish, and what type of flour they use. This dish has been perfected over centuries, creating countless variations on essentially the same simple process: fry fresh fish in high-quality oil and flour for the exact correct amount of time. Opinions vary on the exact amount of time.
Excellent Wineries in Southern Spain
Andalusia adds its own flavors to the rich history of wine in Southern Spain. A few types of wine this region is known for include Pedro Ximénez, or PX, a sweet, fruit-forward wine. So sweet, in fact, that it is said that aged PX wines can be used as the most luxurious syrup for pancakes in the world. Another type of wine that is starting to change the Andalusian wine landscape is the dry Moscatel, a bold departure from traditional Andalusian tastes in wine.
Four Andalusian Wine Varieties You Must Try
Andalusia has over 40,000 hectares of vineyards and five wine-growing areas. If you're making a wine tour of Andalusia, you must sample these three varieties at minimum:
1. Jerez-Xeres Sherry – Sherry is produced throughout Southern Spain and is thought of as one of the region's most famous wine exports. Andalusian wine is made in three cities in the area, forming the "Sherry Triangle." Most think of sherries as cooking or dessert wines, but as you travel through Andalusia, you'll find a sherry for every taste and occasion.
2. Sierras de Malaga (Ronda) – The Malaga region has a very long and storied tradition of wine making going back to Roman times. Wineries in the Sierra de Ronda area in particular are known for the rich flavors that pair extremely well with all local foods, and the great variety of grapes they use to produce Merlots, Syrahs, Colombard, Chardonnay, and many others.
3. Huelva – These wines are made from an indigenous white grape called Zalema and are traditionally used to make an amber-colored fortified wine called Condado Viejo, which has an earthy, nutty, full mouth feel flavor unique to the area.
4. Granada wines. Besides these three varieties, we must give a special mention to Granada wines. Granada is a region that loves and respects its wine. The vineyards and wineries in Granada province consistently wow drinkers from all over the world. There are a few factors that make Granada wines unique: the vines are grown at high altitude, the sun shines on the grapes most of the growing season and the mineralization of the soil, which is higher than in regions of Spain and Europe.
Spain is the third-largest producer of wine in the world and has the largest land area dedicated to wine in the world, at 2.4 million acres. Yet, Spain is still thought of as an underrated wine producer. Make your own decision on wine on wineries in Southern Spain the next time you visit.

Explore Andalusia and More with Cicerone
Whether you are interested in centuries of history and architecture, the unique food and drink, or the beautiful natural areas in Andalusia and beyond, Cicerone has you covered. Our unique tours will take immerse you in Andalusian society for your trip, so you can eat, drink, and learn like a local.
Cicerone is committed to building a sustainable practice, and our tour guides show our guests the most interesting places in Andalusia while preserving all the wonder and beauty of the community.