Granada is one of the most touristy cities in Spain, as well as one of the most visited in Europe. That's not without merit: Granada is beautiful for both its nature and its history, wherever you look. To the immeasurable historical legacy that all the civilizations that settled here have left us, we add its exceptional scenic beauty and privileged location; near the sea and the southernmost ski resort in the Northern hemisphere, Sierra Nevada. So, it's no surprise that thousands of people come here every year and many companies offer to help visitors get to know the city. However, not all of the guided tour operators are the same. Cicerone is different and everyone who comes to visit Granada needs to know that. This is why we want to explain what Cicerone is and what being the benchmark for guided visits in Granada means to us.
CICERONE began in 2003, with its heart in the streets and squares of the Granadina capital. Granada is the reason why we exist and our objective has always been to offer the best guided tours in Granada, accompanying our customers, making a good impression and helping them take home happy memories of Granada. Today, we haven't got any competition as experts in Granada, and our guides have won renowned prizes and awards endorsing us: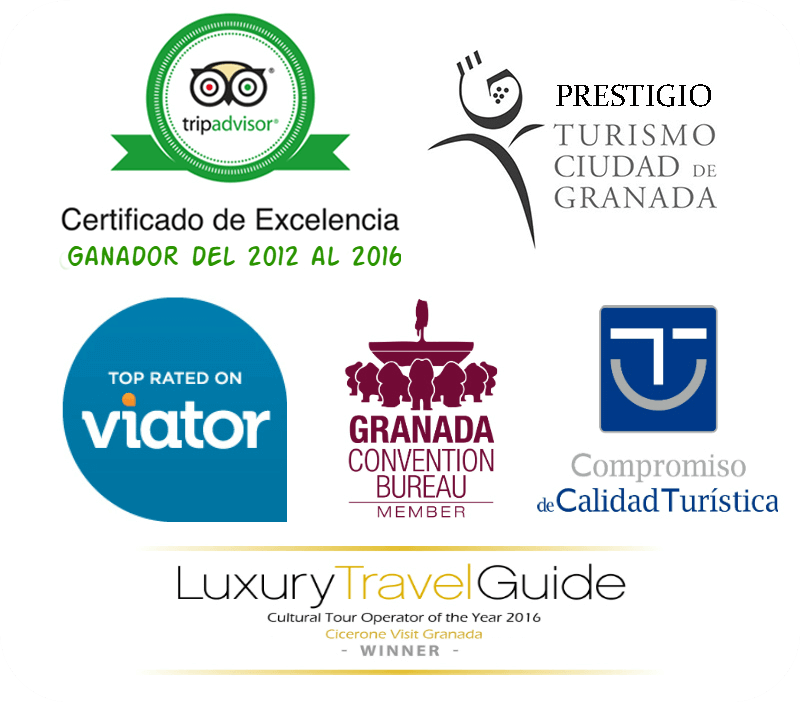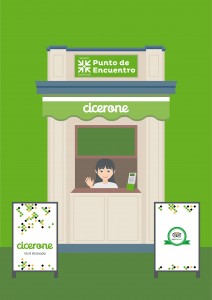 Plaza Bib Rambla Granada. To achieve these and maintain our high quality, we always offer the best to those who choose us, supporting us in two ways: we design, elaborate and lead our own cultural itineraries whilst looking after our team. Not only do we have the best guides, we also train our own staff in order to make sure that they are continuously up to date with their training.
From our Customer Service Point, unique and right in the heart of Granada city centre, we are right where our customers need us to be. Our "PuntoEncuentro" CICERONE kiosk in Plaza de Bib-Rambla, has become a reference point in the city, offering tourist and cultural information to all those who visit us, because we are specialists in Granada.
Our tours around Granada, the Historic Centre and Albayzín where we tell the story of the city's transformation from Muslim Medina (old town) to an important Christian city, has had tens of thousands of satisfied customers since we started. We specialise in personalised customer service, as well as offering private guided visits to the Alhambra for small groups, and private walks around Granada.
At CICERONE, we never stop evolving. We are always looking for excellence in our services, so we have broadened what we have to offer in terms of guided tours and visits. Our guided evening walk around the Albayzín and Gypsy Sacromonte which we offer to semi-private groups with a maximum of 12 participants, has proved to be a success, and our customers are continually letting us know. Get to know this Tour of Albaicín and Sacromonte.
During all our years of experience, Cicerone has become an independent tourism company in Granada, and we have achieved that thanks to those who trust our quality in order to fall in love with Granada just that little bit more.
To make this happen we follow one rule; to look after our customers, adapting to meet their needs. So, if you tell us what you are interested in, we will do everything we can to make your stay an unforgettable experience.
We are leaders, thanks to our customers, intermediaries and collaborators.
Thanks for placing your trust in us during your stay in Granada!