If we surveyed Cicerone Team about our favorite corner in Granada, the Vereda de Enmedio would be on the podium. The Verea de Enmedio is one of the most appealing spots in the city although it isn't among the most well-known ones.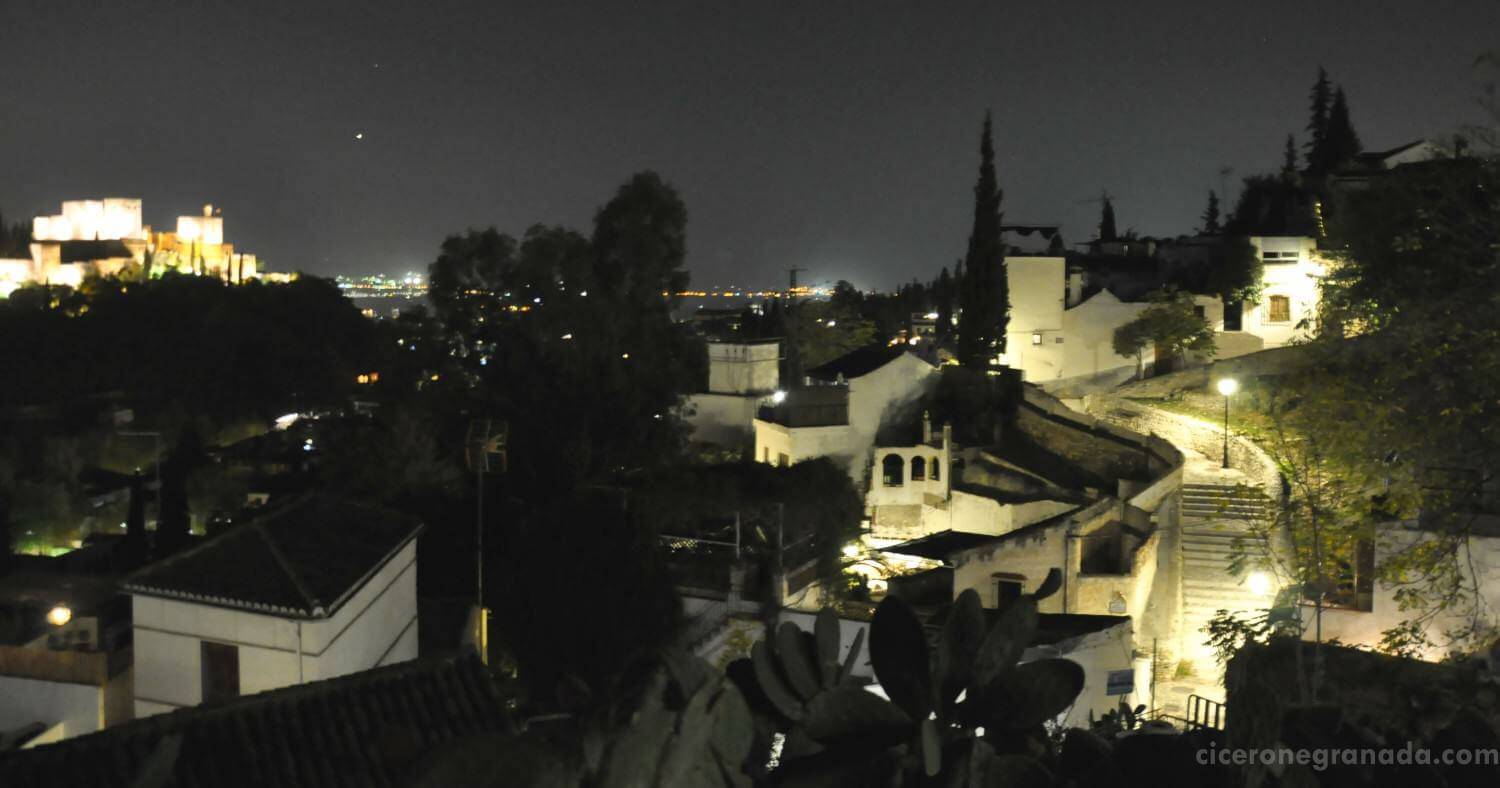 It is a sort of ring cobbled path. There, you came across with several viewpoints where you can glance at the Alhambra from different perspectives: with the permission, of course, of the Caves of the famous gypsy neigborhood Sacromonte and the Albaicín (private tour of the Albaicín and Sacromonte). No one should leave Granada without walking on this white path or knowing  the secrets kept by its multiple alleys.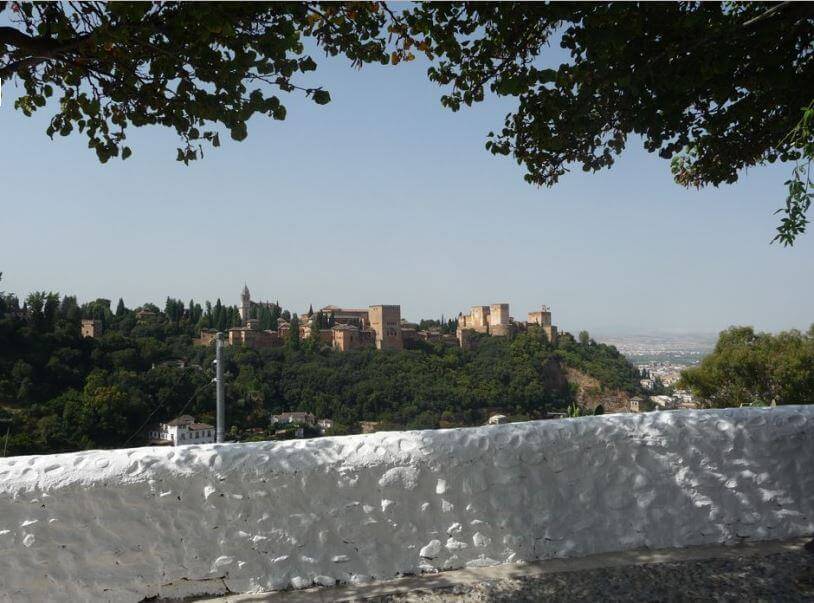 The magics in la Vereda de Enmedio
The caves of the Sacromonte pierces the Valparaíso Rock since Catholic Monarchs, isolated in Granada Tours. An outskirt neighborhood, where gypsy people lived, distant from the Albaicín by a wall. Therefore, at the end of the XIX century, a cobbled path to improve the communication between people in Sacromonte is built.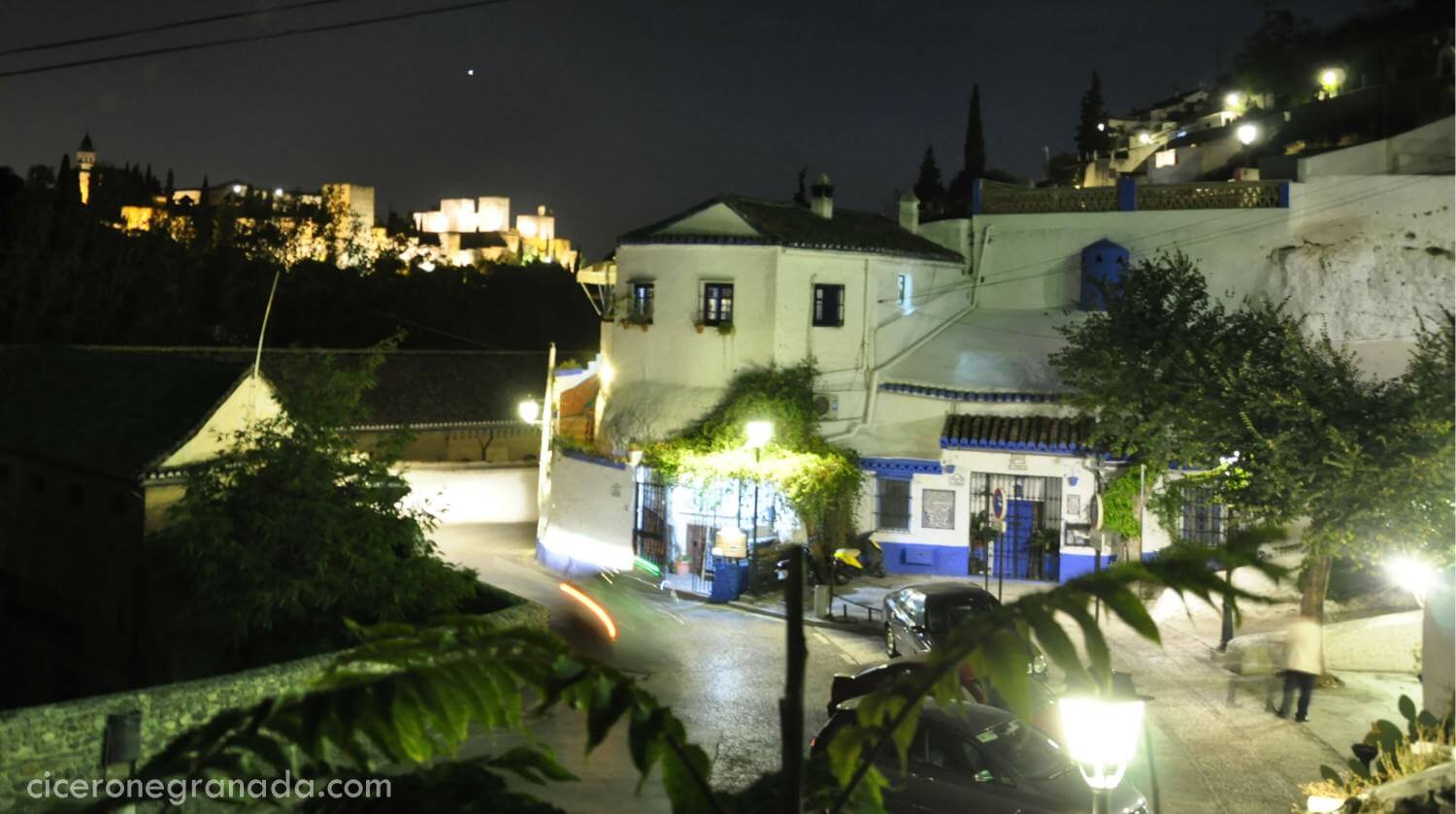 It is a magic place, but its charm is incomparable at the sunset. At such a especial moment, the sun slacks to avoid leaving Granada, and the city blushes, because of its affections show. Later, the night appears, under the spell of the moon that captivates the visitors. The flamenco zambras floods the shores without disappointing with the most popular show in the Sacromonte.
That's why, Cicerone offers the only tour in Granada at the Twilight on this path, whose cobbles are seeded with legends we love telling you, Don't doubt anymore and come with us!
We recommend the following guided tours