At Cicerone, we try our best to ensure we always offer the highest quality guided tours in Granada – from when we opened our shop on Calle San Jerónimo, or we update you via the website, when we receive an email with a query of any sort or tips for visiting Granada, until we say goodbye to our clients after their visit.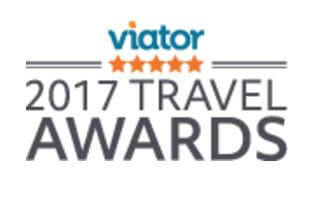 We all work to keep our clients happy and take the best possible memories of Granada home with them. That's why nothing makes us happier than knowing that when they get home, they recommend us so future visitors know who we are and choose us to accompany them during their stay in Granada.
Not long ago, we received the news that Tripadvisor awarded us their Certificate of Excellence for the 6th consecutive year and this week, the good news comes from Viator, one of the most important online travel operators in the world.
Top Rated: Top quality for your visit to Granada
Clients who book our guided tours via this platform have such a positive opinion of Cicerone that we're among the best-rated of all the companies which offer guided tours: the "Top Rated".
This recognition places Cicerone in a privileged position as an experience provider which stands out from the rest, on this tour, activity and visits booking platform, which is leading on a global scale. We are also proud that this is the second recognition we've received in a short space of time, from two companies that operate internationally.
We can't thank Viator enough for this recognition and above all, our clients, for trusting in us and for recommending us after their visit.
If you would also like the opportunity or enjoy one of our visits which are as highly rated and loved by our clients as they are planned and cared for by our team, don't think about it anymore – book one of our visits to the Alhambra or visits to Granada and then, let us know what you think… 😉