Cicerone is Granada, artistic heritage and history, but it's also communication and avant-garde. That's why whenever we're given the opportunity, we collaborate with projects that share these values. When we found out that Granada was going to host the 10thMarketeros Nocturnosmeeting, we wanted to be part of it. Not only we were the sponsor, we also raffled a tour for two people around Essential Granada.The proposals were also very interesting. We learned a lot from the eight female speakers who attended the event. Get to know this Private Tour in Granada.
Marketeros Nocturnos focuses on creativity, emotions and the customer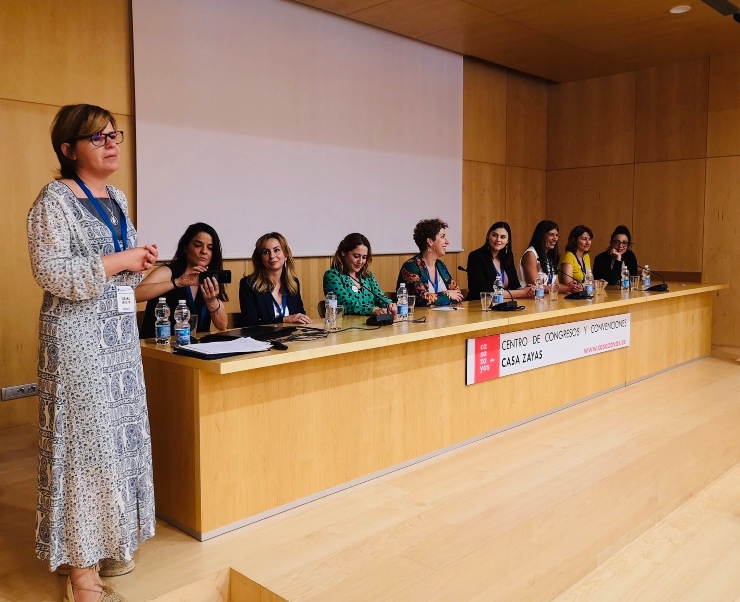 Firstly, we want to thank the Escuela Internacional de Protocolo and Granada es Marketing for leading this project. It's thanks to them that we've been lucky enough to have the experienced Nadia Temer, Events Marketing specialis; Carmen Ros, who came to talk about how and when to resort to influencer marketing in the tourism sector; Mariana Hernández, psychologist at Google who explained why getting things wrong is actually an opportunity; Nani Arenas who focused on the power of creativity in communication, María José Nicolás, who opened the door to sports marketing; María José Bayo, who focused on SMEs and last but not least, Ami Bondí, who explained what we need to know in order to be successful in the digital world. Susana Aragón from Doctor Trece moderated the debate panel, where the discussion about the role of women in communication was of great significance, especially thanks to the questions from the audience.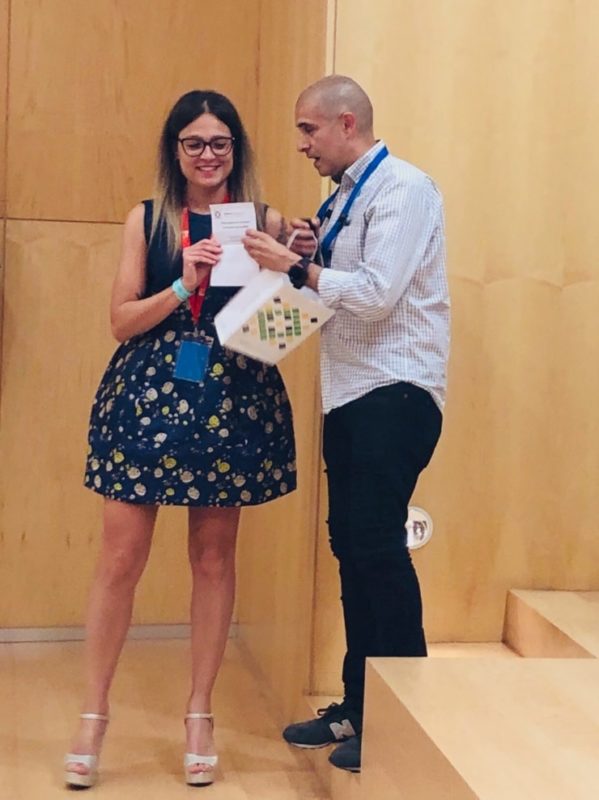 To draw the event to a close there was a raffle, in which the sponsors played an essential role. That's when Cicerone gave Paola Cantaboni our private tour around Essential Granada.
In terms of the speakers at Marketeros Nocturnos, covered by Granada Digital and Canal Sur, they all shared a mutual link: creativity and the customer. Creativity is a fundamental part of communication, especially as it's capable of creating different emotional responses from the audience. However, in order for it to be truly effective, we must be honest with our product. From there, we can add in imagination, always keeping in mind what the customer wants.
The values of an organization are key
All the women marketers work based on the fact that every organization has values. All companies want to be remembered for something and for having left their positive mark on our society. That's why it's important to always have these values in mind during all organisation processes. The fact that this stood out was of great interest to us, in particular as at Cicerone, we have very clear values. We want to be remembered for something very simple, but very difficult to achieve:for sharing Granada's past and present, boost the city's economy and respect its residents. That's why we've opted for private tours and visits. In this sense, we think that less people mean higher quality, but in terms of our training, the more the better.
We don't want our visitors to be witness to Granada's history, but to be a part of this history. Their voices, footprints, laughter…. they're already part of the city's life, because that's what history is: the life of the people. This is another example of how we're linked to Marketeras nocturnas: the customer is the core of the business. We fight to make this significant experience. In this sense, we try to make our tours more of a chat between friends than school trip, where it's almost impossible to talk to the guides.
On the other hand, organising private tours of the city offers a more respectful form of tourism around the city. We don't want to invade; we want to share, live together and enliven the atmosphere.