The Granada International Jazz Festival is a renowned event that has been captivating audiences since 1980. Featuring an impressive lineup of both national and international artists, such as Miles Davis and Herbie Hancock, the festival showcases extraordinary jazz performances. Held from November 2nd to 11th in various locations, including the prestigious Teatro Isabel la Católica, it offers an exciting atmosphere filled with over 80 concerts and activities. Visitors can also immerse themselves in the rich cultural offerings of Granada and take advantage of practical information provided on the festival's website for a seamless experience.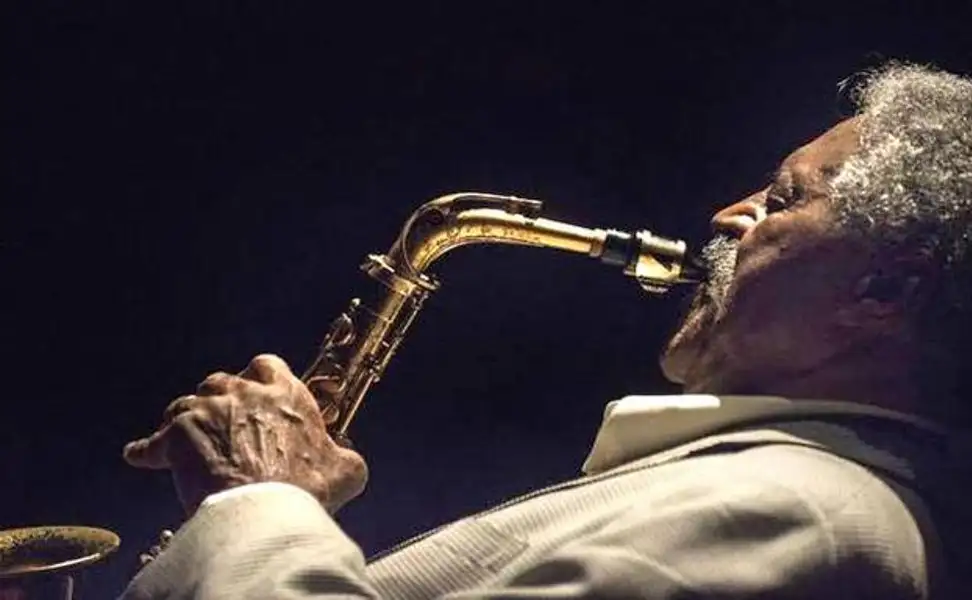 Overview of the Granada International Jazz Festival
The Granada International Jazz Festival is a renowned event that takes place in the beautiful city of Granada, Spain. This festival, which has a long history and significant cultural importance, brings together jazz enthusiasts from around the world. With its stellar lineup of artists and a diverse range of performances, the festival promises an exceptional musical experience.
History and Significance of the Festival
Since its inception in 1980, Granada International Jazz Festival has established itself as one of the oldest jazz festivals in Europe. It has become a symbol of cultural exchange and artistic expression, attracting both Spanish and international artists of the highest caliber. The festival's long-standing tradition has contributed to Granada's reputation as a hub for jazz enthusiasts.
Artists and Performances
The festival has seen the likes of legendary jazz musicians, including Miles Davis, Oscar Peterson, and Herbie Hancock, grace its stages. These iconic artists, along with countless others, have mesmerized audiences with their unparalleled talent, innovative improvisation, and unique musical styles. The performances encompass a mix of classic jazz, contemporary, and experimental genres, offering something to enthrall every listener.
Dates and Venues
The upcoming edition of the Granada International Jazz Festival is scheduled to take place from November 2nd to 11th, 2023. The festival will host its much-awaited concerts primarily at the Teatro Isabel la Católica, known for its exceptional acoustics and grand atmosphere. Additionally, there will be performances at various locations throughout the city, ensuring a vibrant and dynamic jazz scene that permeates every corner of Granada.
As jazz lovers eagerly anticipate the festival, they can mark their calendars and prepare for an unforgettable experience filled with soulful melodies, captivating rhythms, and the electrifying atmosphere that only jazz can create.
Planning Your Trip to the Festival
When preparing for your visit to The Granada International Jazz Festival, there are a few key factors to consider. From finding suitable accommodation to exploring transportation options within the city, as well as gathering necessary practical information and meeting requirements, this post will help make your trip a smooth and enjoyable experience.
Finding Accommodation in Granada
Granada offers a wide range of accommodation options to suit different tastes and budgets. Whether you prefer luxury hotels, cozy bed and breakfasts, or affordable hostels, you have plenty of choices. Be sure to book in advance, as the festival attracts visitors from all over, and accommodations can fill up quickly during this time. Take advantage of the festival's website, where you can find information on nearby accommodation options and make reservations.
Transportation Options in the City
Getting around Granada during the festival is convenient and efficient. The city has a well-developed public transportation system, including buses and taxis, making it easy to navigate the various venues and explore the city. If you prefer a more personalized experience, consider renting a car, which will provide you with the flexibility to explore not only Granada but also the surrounding areas at your own pace. Additionally, the festival's website provides information on nearby parking facilities and their availability.
Practical Information and Requirements
Before embarking on your trip to The Granada International Jazz Festival, it's essential to gather necessary practical information and meet any specific requirements. Check the festival's official website for detailed information on ticket prices, availability, and purchase options. Additionally, familiarize yourself with the festival's schedule and program, ensuring you don't miss any of the captivating performances.
Now that you have a better understanding of planning your trip to The Granada International Jazz Festival, you can make informed decisions regarding accommodation, transportation, and meeting the festival's requirements. Take advantage of the resources provided on the festival's website to ensure a seamless and enjoyable experience during this incredible celebration of jazz in the heart of Granada.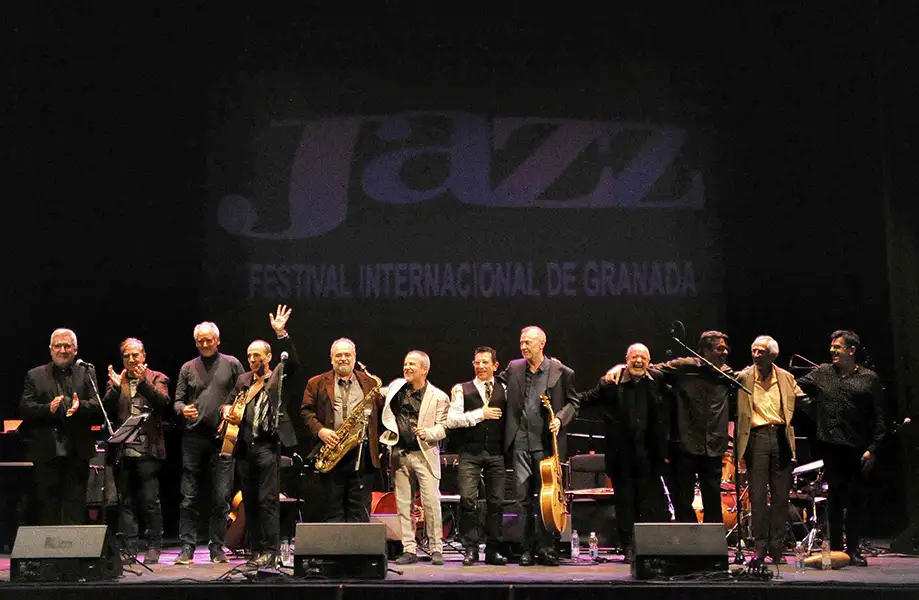 Jazz bars in Granada
Eshavira Club
Eshavira Club is a well-known jazz venue located in the heart of Granada. The club has a cozy and intimate atmosphere, making it a great spot for jazz enthusiasts. They host live jazz performances and jam sessions featuring local and international musicians. The club often showcases various jazz styles, including traditional jazz, modern jazz, and Latin jazz.
Bohemia Jazz Café
Bohemia Jazz Café is another popular spot for jazz lovers in Granada. This café offers a relaxing ambiance with live jazz music performances. Visitors can enjoy a variety of jazz styles while sipping on drinks and enjoying the company of fellow jazz enthusiasts. The venue also serves light snacks and beverages.
Exploring Granada and Its Cultural Offerings
When you visit Granada for The International Jazz Festival, you find yourself immersed in a city rich in cultural heritage and vibrant events. From exploring the stunning Alhambra to indulging in local cuisine, Granada offers a myriad of experiences that will enhance your festival journey.
Discovering the Cultural Heritage of Granada
Granada is a city that embraces its history and showcases its cultural heritage with pride. One of its main attractions is the magnificent Alhambra, a UNESCO World Heritage Site, which features stunning Moorish architecture and breathtaking gardens. A visit to this ancient fortress complex is a must, allowing you to step back in time and marvel at its beauty. If you want to know more about it, visit our Alhambra tours page.
Another notable cultural site is the Generalife Gardens, adjacent to the Alhambra. These enchanting gardens offer tranquility and offer stunning views of the city and surrounding landscapes. As you wander through the narrow streets of the historic Albaicín neighborhood, you encounter traditional houses, vibrant street art, and picturesque squares that ooze with charm.
Other Festivals and Events in the City
Granada is not just about jazz; it hosts a variety of festivals and events throughout the year. The Festival de Tango celebrates the passionate Argentine dance form, filling the city with music, dance, and workshops.
Semana Santa, or Holy Week, is another significant event in Granada. Witness the elaborate processions, religious rituals, and the breathtaking floats parading through the streets.
The Festival de Música y Danza is a highlight for music and dance enthusiasts. With a diverse program ranging from classical performances to contemporary dance, this festival showcases the talent and creativity of artists from around the world.
Jazz Festival in Almuñécar. In addition to the festival in Granada, a Jazz Festival is also held in the nearby town of Almuñécar. This complementary event offers a program of concerts in a unique coastal setting, where attendees can enjoy music by the sea.
Excursions and Activities in the Surrounding Areas
If you have some extra time, venture out of the city to explore the natural beauty of the surrounding areas. The Sierra Nevada National Park offers opportunities for hiking, skiing, and breathtaking views from its mountain peaks.
For those seeking an immersive cultural experience, there are many possible day trips from Granada. Consider a day trip to the enchanting city of Córdoba. Discover the rich history of the Mezquita, a magnificent mosque-turned-cathedral, and explore the charming streets of the Jewish Quarter.
Alternatively, you can embark on an adventure to the nearby Alpujarras region, known for its picturesque white villages nestled in the mountains. Experience the laid-back atmosphere, taste local delicacies, and soak in the stunning landscapes.
With its cultural richness and diverse offerings, Granada provides the perfect backdrop for The International Jazz Festival, allowing you to not only enjoy world-class music but also immerse yourself in the vibrant tapestry of this captivating city.
We recommend the following guided tours