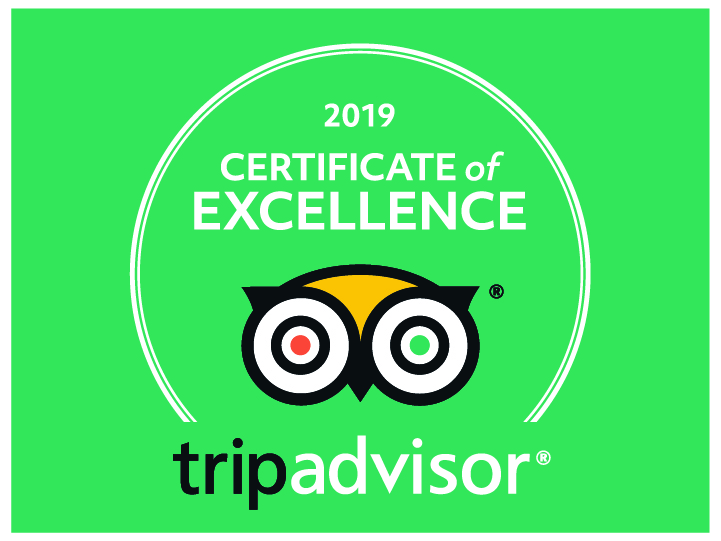 For the eighth consecutive year, we've received the Tripadvisor Certificate of Excellence. This certificate is very important to us, as it's been given to us by the travellers we've worked with. We've been awarded this certificate thanks to our clientele and their reviews: it's given to the organisations with the best reviews and ratings on Tripadvisor.
Tripadvisor is one of the most-used platforms by travel lovers. They use it to search destinations and services, as well as to leave reviews about the ones they have enjoyed. This way, page visitors can be sure that their choice is based on the experiences had by others and not based on marketing strategies or a good sales pitch.
That's why we're so grateful to all those people who, as well as visiting Granada with our team, have dedicated some of their time to leaving us a review and a rating. If we want to keep heading in this direction, we can't relax just yet. Those who choose us deserve the best of each of the CICERONE members.
We always check the reviews left by our users as they help to guide us. They help to let us know what we're doing right and what we need to improve.
So, we thank both the travellers and our guides for this certificate, once again. They are what truly drives CICERONE forward and without their professionalism, consistency and passion for Granada, we would have never reached this level of excellence