The Granada's International Festival of Music and Dance has just come to an end and once again, CICERONE has collaborated with the institutions involved, this time around in order to bring Granada one step closer to the musical capital of the world, Vienna. At the start of this month, a group of journalists and cultural representatives from the Austrian capital travelled to experience this prestigious event in Granada.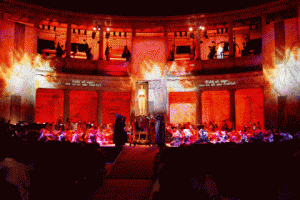 During their time in Granada, this international group has visited the main areas in the city, including guided tours around the Albayzín, Sacromonte and the historic centre. Of course, they also visited the stages in the Alhambra, which are the backdrop for many of the shows during the Festival. Get to know this Tour of Albaicín and Sacromonte.
The Granada Council invited representatives from tour operators, journalists and Austrian culture to ensure that they could experience the International Festival of Music and Dance, first-hand, as it's an event which "has not received the international outreach it deserves".
The trip aims to give the Austrian group a taste of all the charms that the province of Granada has to offer, so the Patronato Provincial de Turismo has also prepared a number of routes around the Alpujarra and the Tropical Coast, in addition to the most emblematic parts of the capital.
Discover in this post, all the things to do in Granada.