Walking around Granada accompanied by Cicerone is an excellent experience; an unforgettable memory for our customers, as they have demonstrated on the world's biggest travel networking site. For the third consecutive year our guided tours around Granada have been awarded with TripAdvisor's Certificate of Excellence, thanks to the great ratings that our visitors have given our guided tours over the course of the year.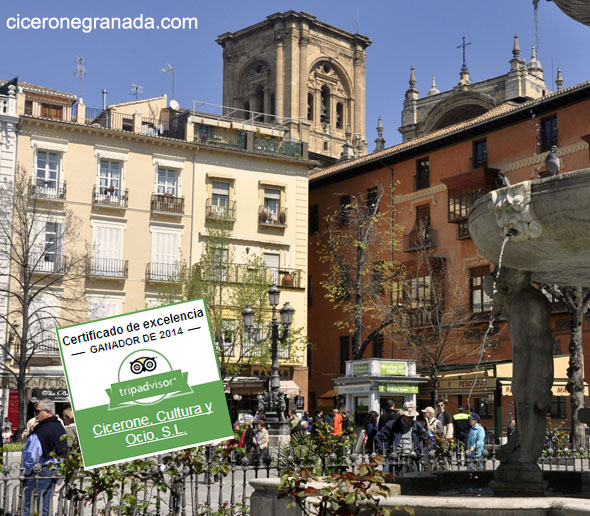 For Cicerone, this is a very special award and we are honoured to have received it, especially since the jury who make the decision and who rate our services are our customers. To those who place their trust in us year after year when visiting Granada, those who want us to show them the city from a different perspective, because they want Granada's history to come alive right before their eyes… to all of them, thank you so much for giving us this award!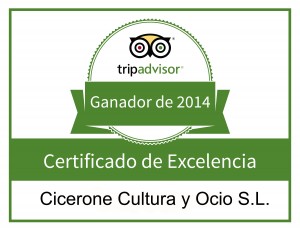 TripAdvisor only awards its Certificate of Excellence to businesses with a minimum four out of five possible points that receive a large amount of exceptional reviews from travellers. Of all of the companies who have a TripAdvisor profile, only 10% receive this prestigious award.
At Cicerone, we are very grateful to our visitors for putting their trust in us, and we feel very honoured to have received this recognition, especially since we're aware of the importance of this social network and this prize praising outstanding service.
Behind the quality of Cicerone's guided tours is an excellent team whose efforts and work are admirable, striving each day to spread a cultural project as beautiful as promoting Granada's culture and history.