After returning from Iran, where we attended the 17th World Tourist Guide Convention, we would like to take this opportunity to thank the incredible welcome we received at the Convention (January 28 – February 1), as well as at the pre-tours (January 25-27) and post-tours (February 1-6). We would also like to remember some details of this incredible experience.
We have to say that everyone, without exception, institutions and authorities at all levels, hotel managers and employees, travel agents, guides, monument and museum managers and employees of all these organisations, police and health personnel included, were fully invested in making sure this event was a success. We encountered spotless coordination at all levels in each place we visited… which wasn't an easy task, taking into account that at times they had to take care of up to 400 participants.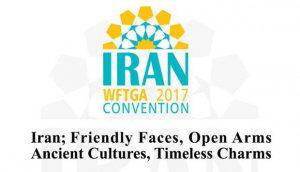 "Iran: Friendly Faces, Open Arms, Ancient Cultures, Timeless Charms"
This logo and the slogan accompanied us throughout the entirety of our stay in Iran: we saw them on large billboards next to the roads we drove along; on the main squares of the cities we visited: Qazvin, Zanyan, Hamedan, Teheran, Shiraz, Yazd, Isfahan and Kashan and on all the monuments, museums, hotels and restaurants we were in.
Even at the National Congress where Rouhani himself, alongside his Tourism Minister , officially inaugurated the convention, we found the logo. It was printed on every gift we received throughout our journey…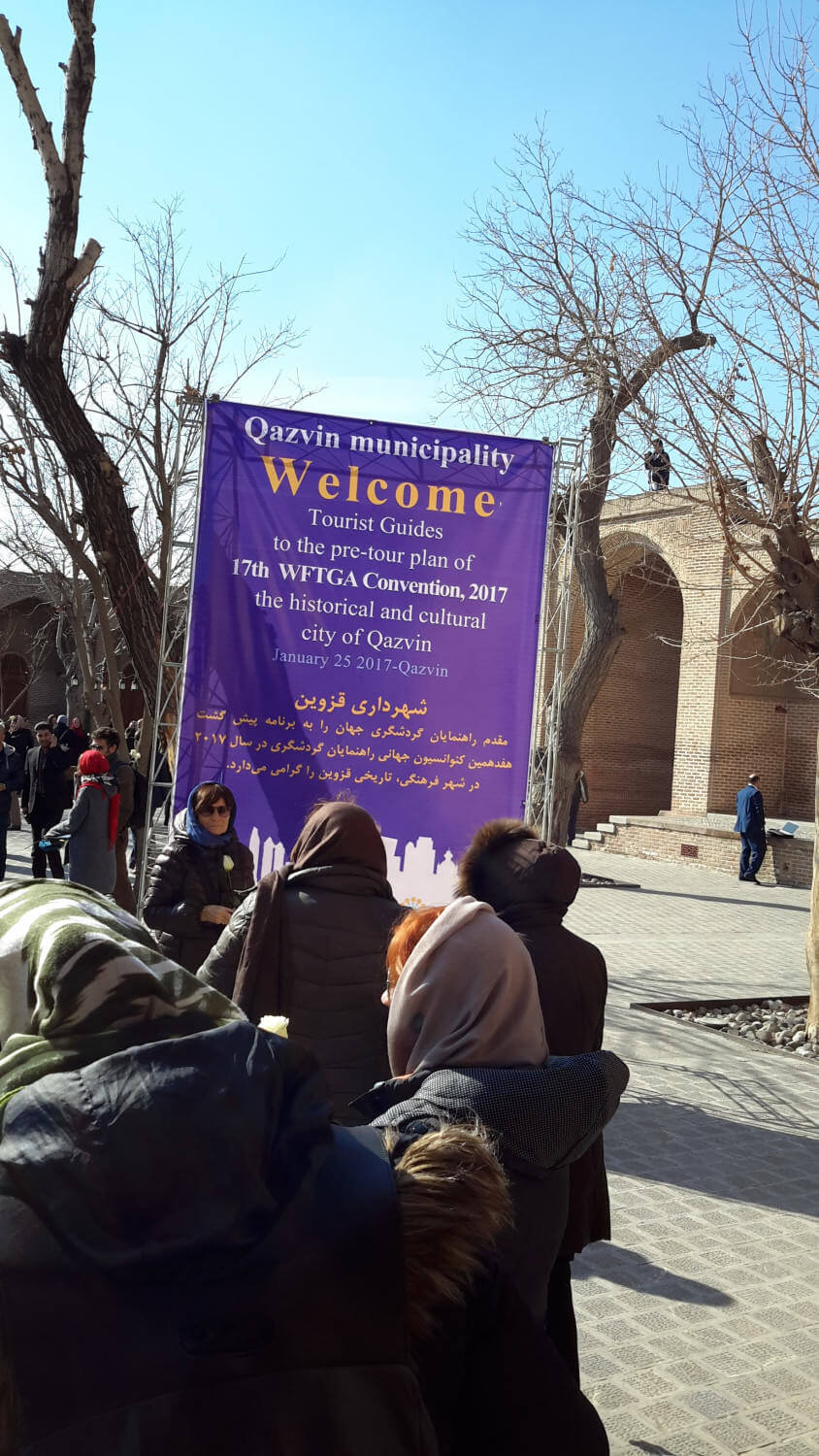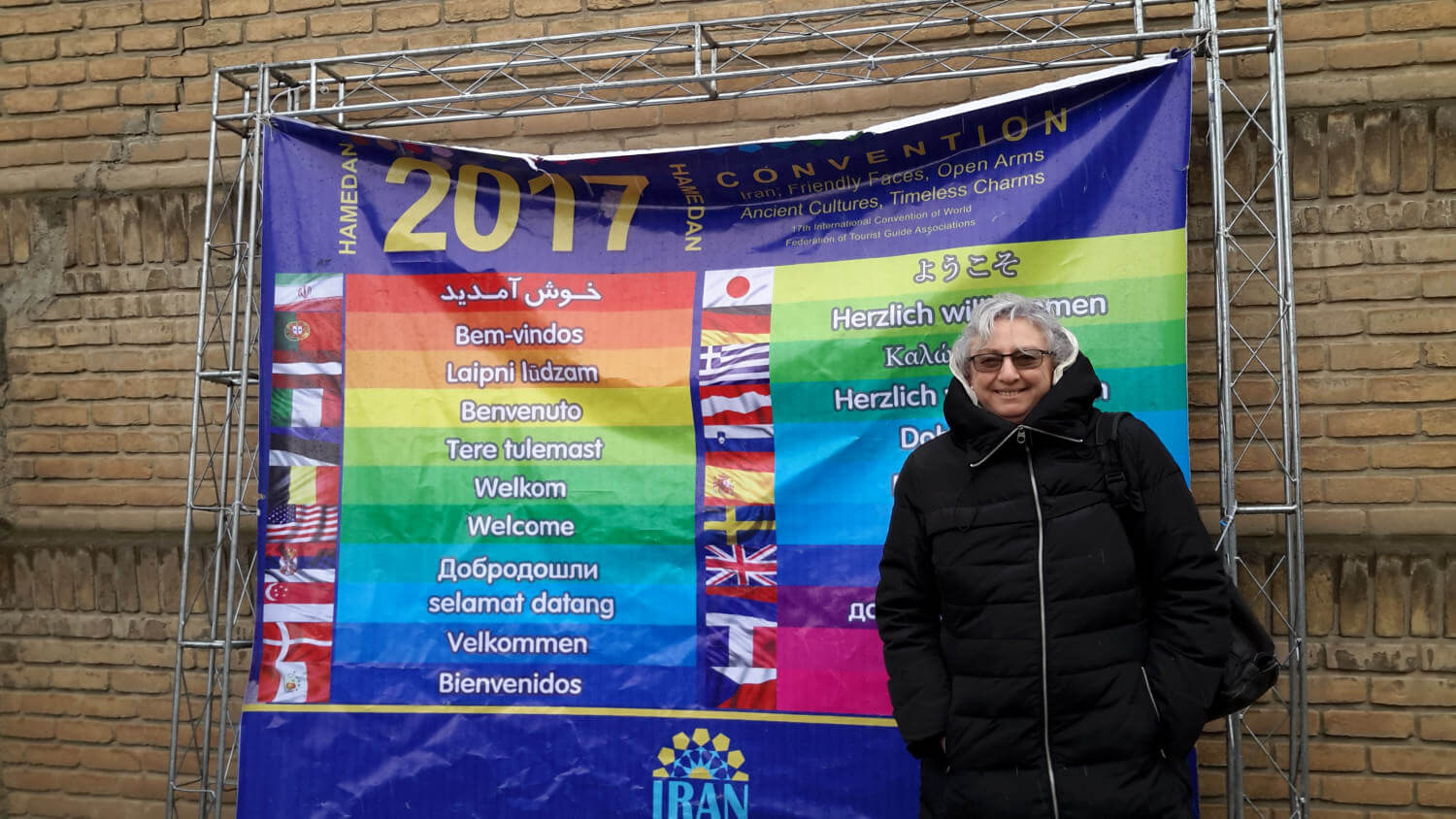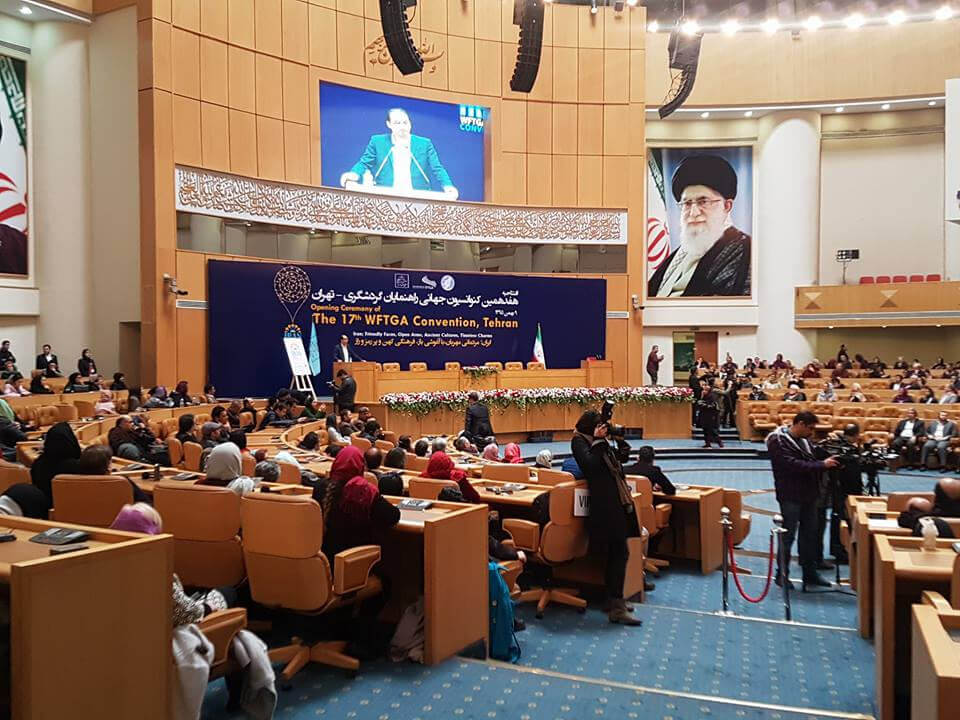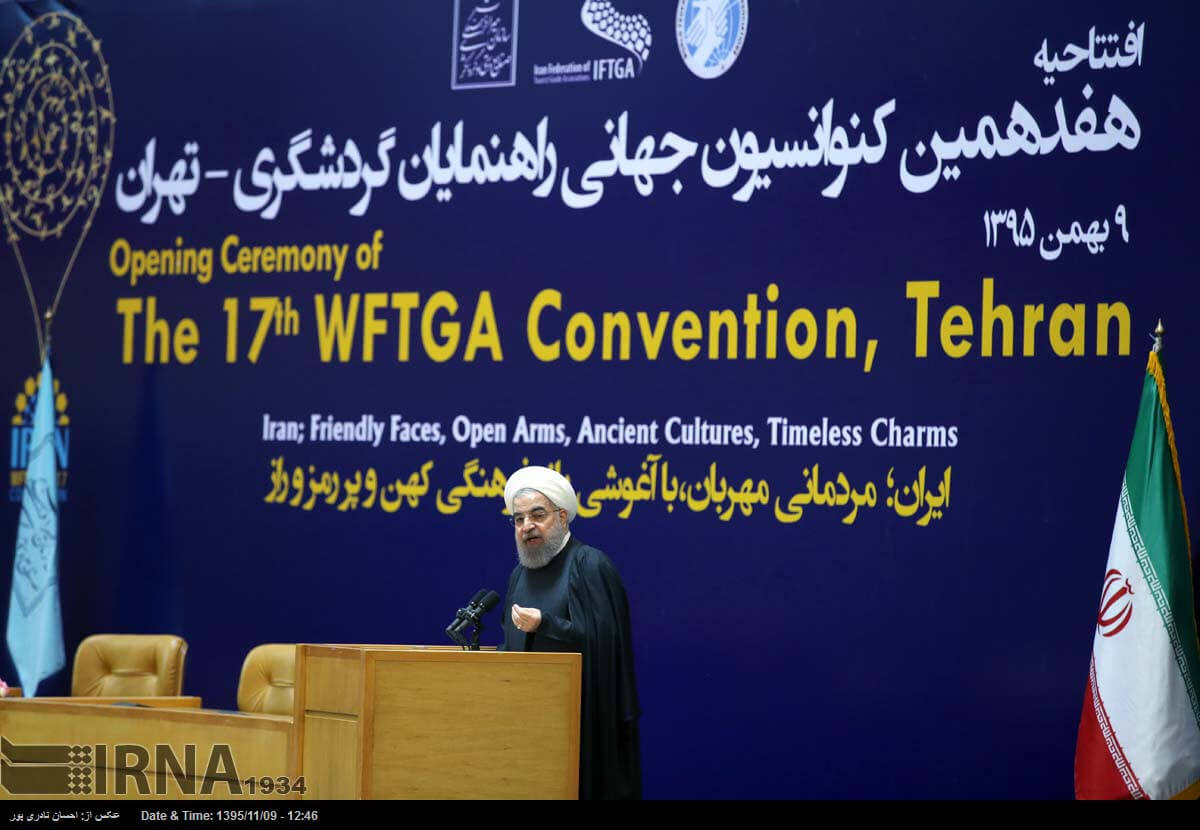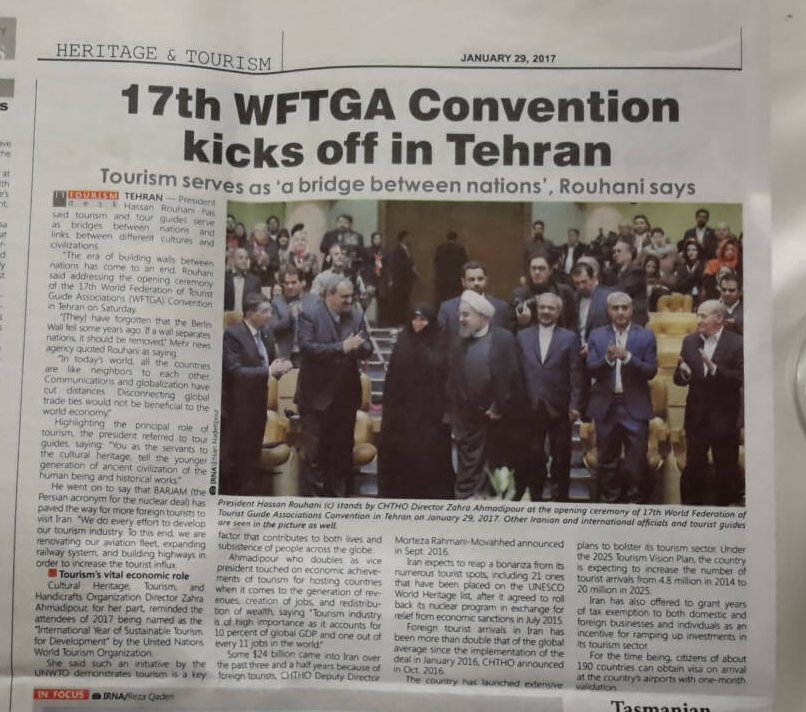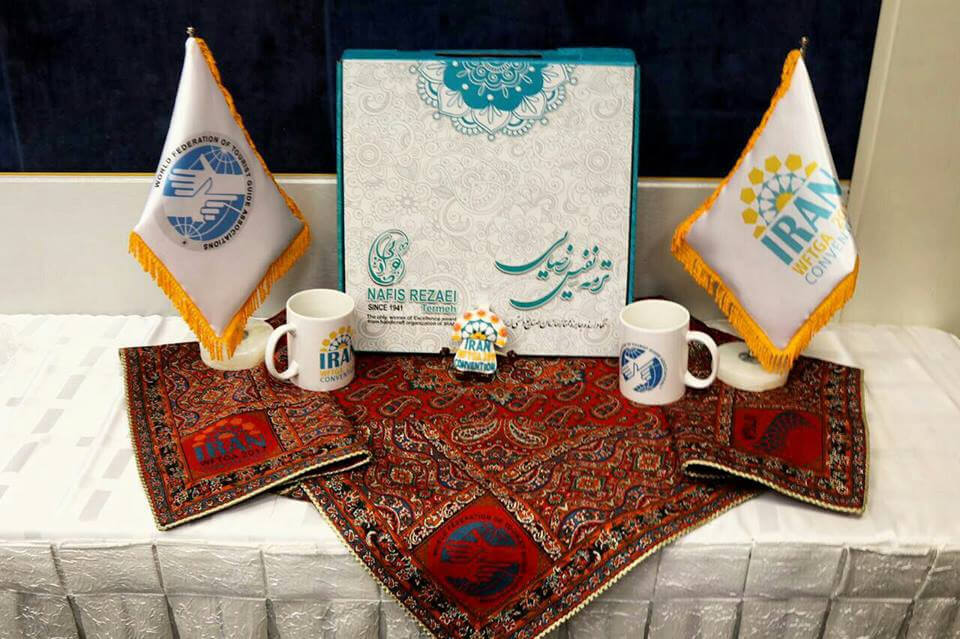 Friendly Faces, Open Arms
And the slogan accurately reflects what we encountered: personally, I've been to very few places where one sees so many friendly faces all around: it feels as if they internalise smiling from childhood.
Everywhere we went, we were pampered with flowers, music, coffee and sweets: airports, train stations, hotel receptions: we were treated and sent off like kings.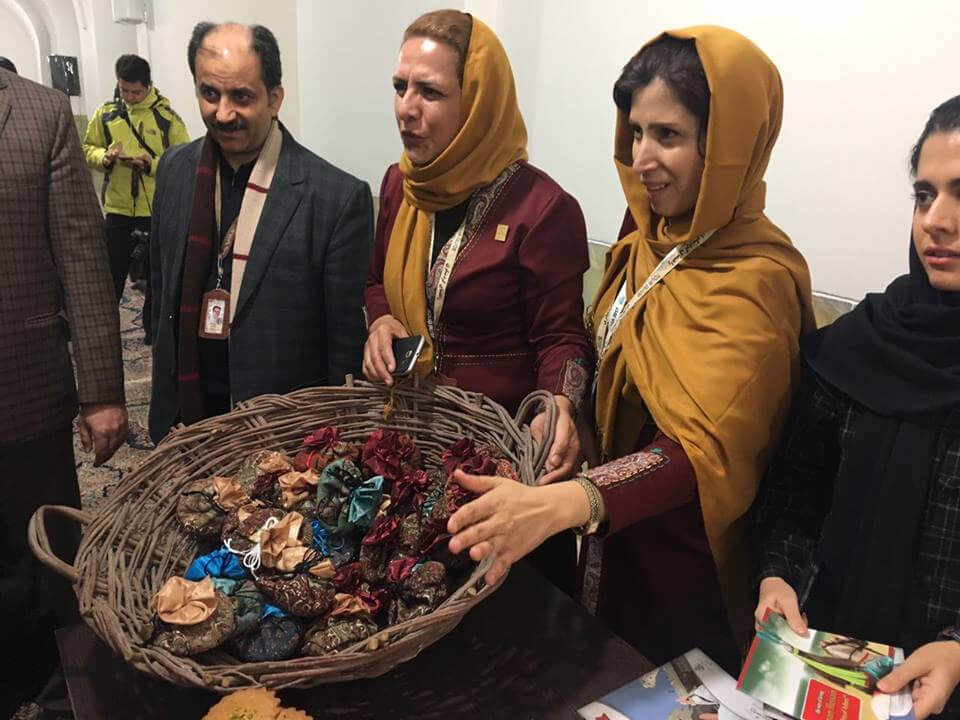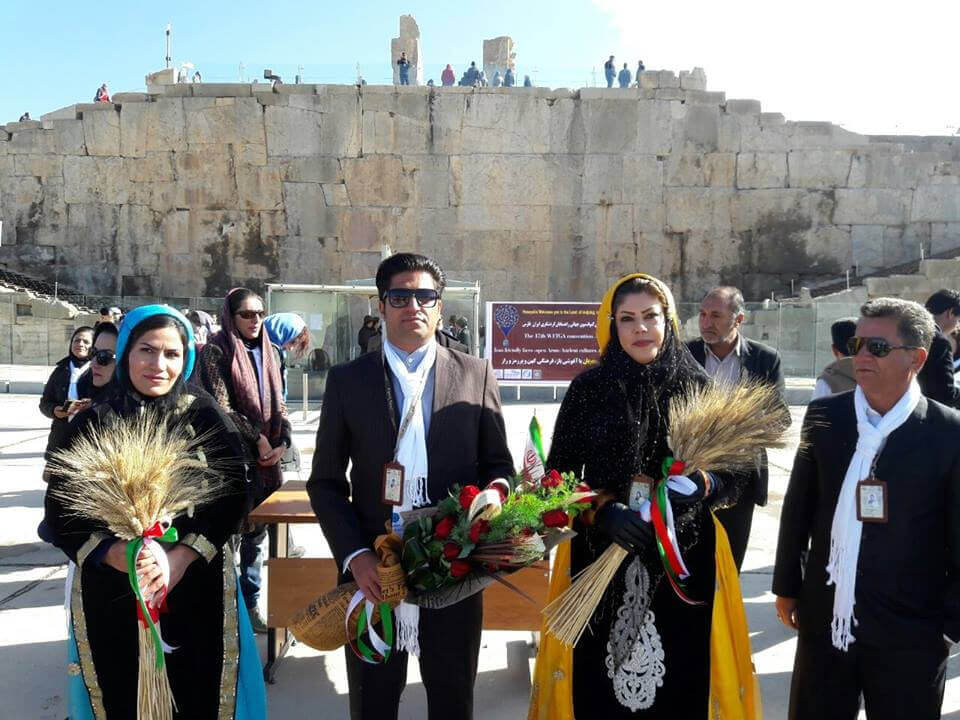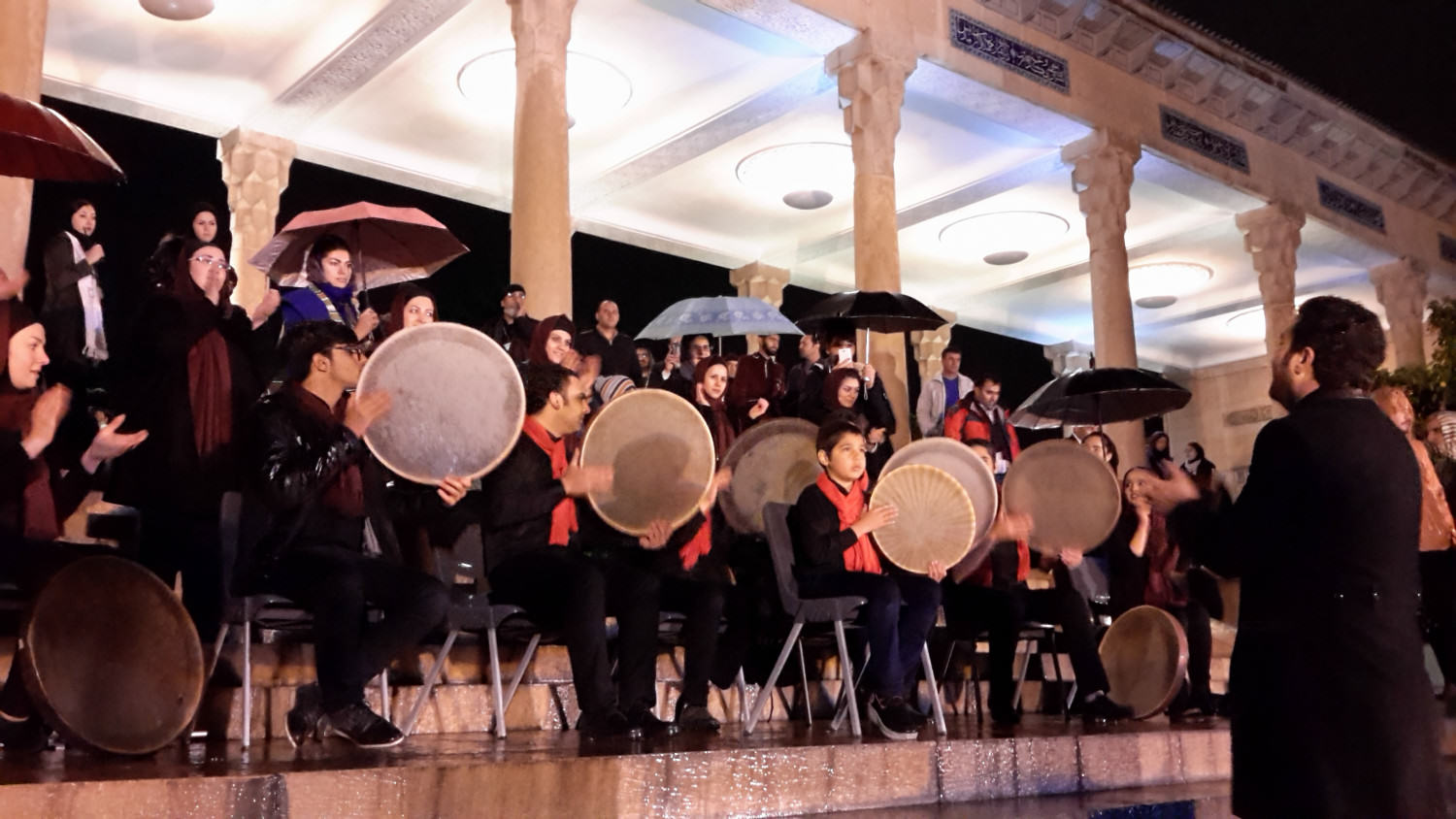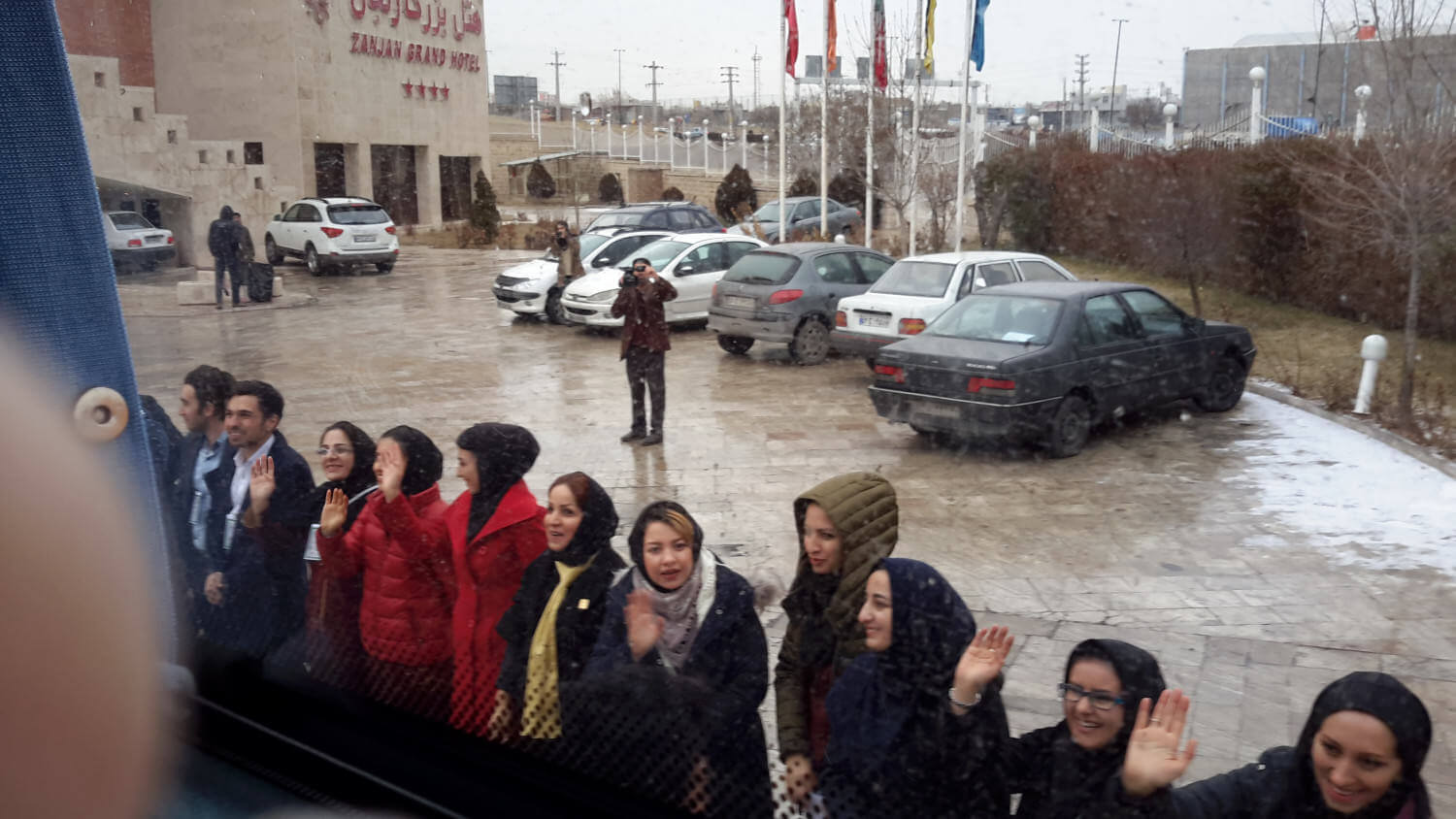 They constantly wanted to show us how honoured they were by our presence, that the celebration of the Convention and our attendance was important to them, and they made very generous gestures such as putting the logo of the Convention on the plane in which we flew from Teheran to Shiraz; at the inauguration of the Monument to the Tourist Guide; and the naming of a street in the historical center of Shiraz nothing less than "Tourist Guide Street."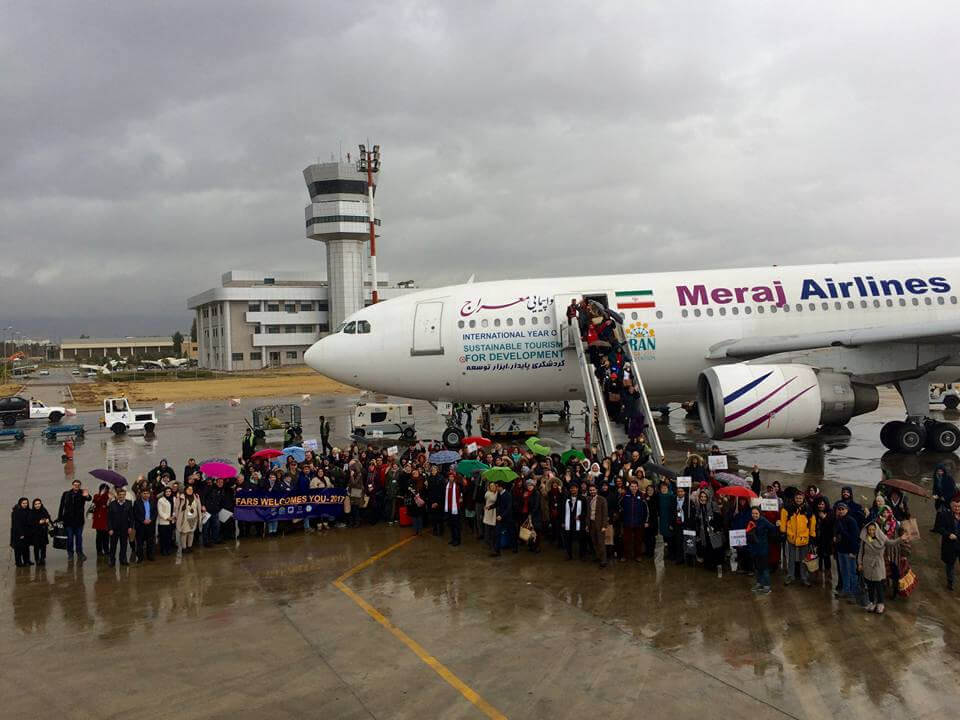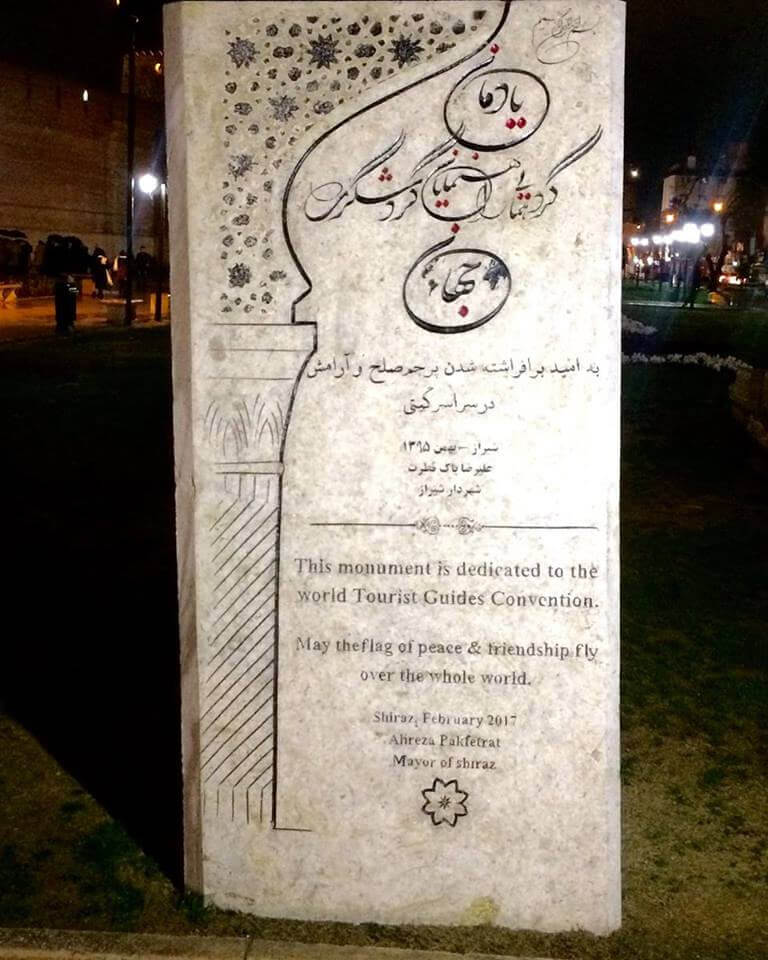 Thank you, Iran, for your hospitality!!!  You made us feel important to you and we'll never forget how well we felt among you.