Walking down Paseo de los Tristes is one of the experiences you cannot miss when you visit Granada (Granada Tours), but why isn't it on maps under this name? Visitors who come to Granada looking for Paseo de los Tristes (The Promenade of the Sad Ones) with a map in their hands could go crazy walking around the city, since no street map or GPS has this famous place in city on it. It is one of the places where any travel guide or self-respecting Granada resident recommends going for a walk, but if you look for it on the official street map, it isn't anywhere to be found.
Paseo de los Tristes is found in the Valle del Darro, between the hills of the Alhambra on one side and the Albayzín on the other, an idyllic place that, for many people, is the most beautiful street in the world along with Carrera del Darro. Full of colour, aromas, palaces, churches, convents, museums and medieval buildings surrounding it, those things make it the perfect place to sit down and rest or enjoy the beauty of Granada. But, where does its sad nickname come from?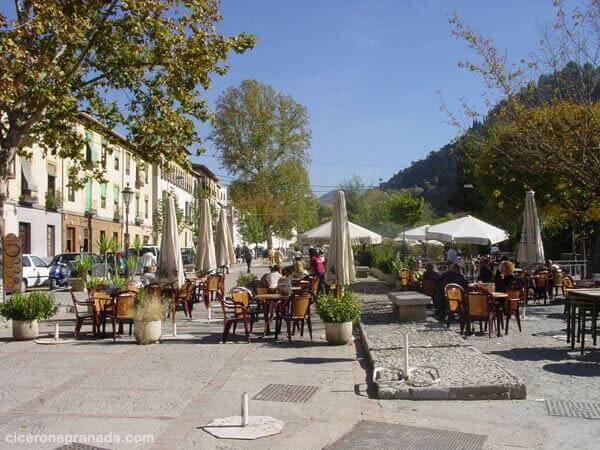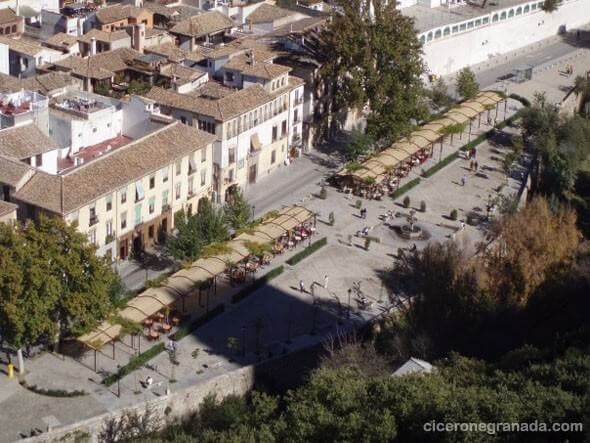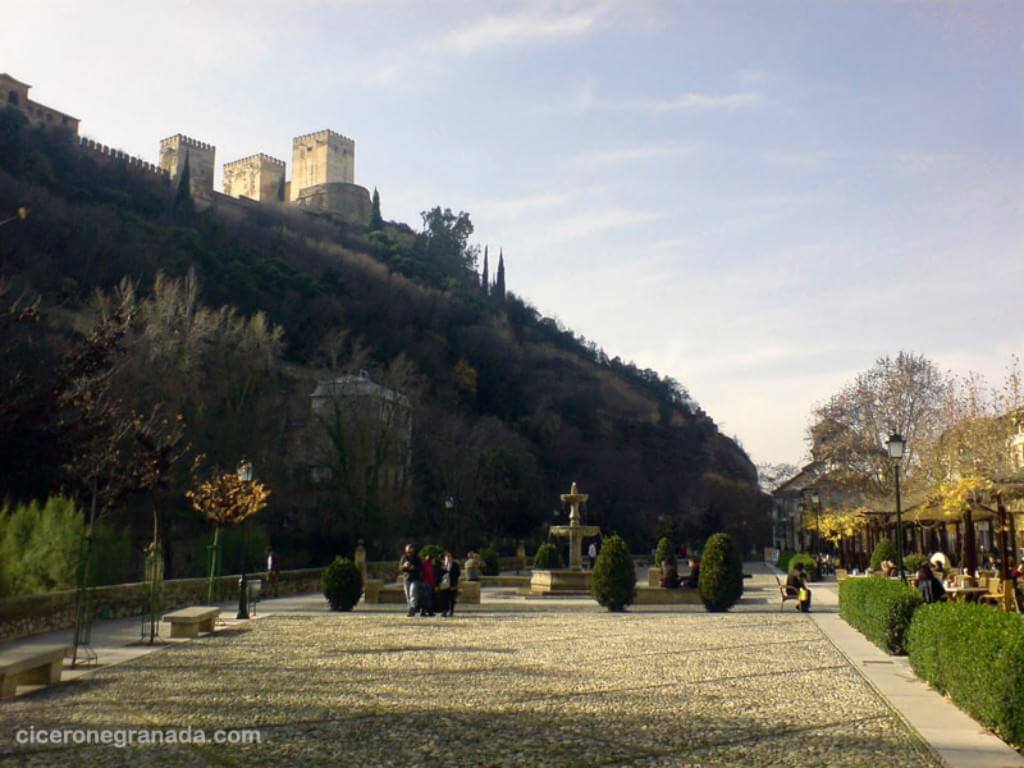 History of Paseo de los Tristes
Officially it is called Paseo del Padre Manjón  and prior to that it was Paseo de la Puerta de Guadix, one of the most used public spaces in Granada until the 19th century. At the start of the 17th century, Castril Lords, who had their property and land in the area, ceded them so a promenade could be built. The fountain found in the middle dates back to this time, to 1609.
It was in the 19th century that it began to be called Paseo de los Tristes. On the hill of the Sabica around 1805, above the Alhambra, it was situated the present-day cemetery of San José de Granada, formerly called the cemetery of Las Barreras. On the same land back in the times of Spanish Muslim it was housed a royal almunia and the Palacio de los Alixares.
The cemetery was accessed by going up the hill via the Cuesta de los Chinos and to get there, the funeral procession had to go down the Paseo de la Puerta de Guadix which is currently the Paseo del Padre Manjón. On many occasions the majority of the procession said their goodbyes to the deceased here, just before heading up to the Sabica. That is where the nickname Paseo de los Tristes comes from, the name all Granada today knows it by.
On our  Albaicin private tour and the Essential Granada tour, you can walk down this and other incredible corners full of history in Granada.
We recommend the following guided tours