The only place of interest with more visitors is the Alhambra, the most-visited monument in Spain. It is not about the Cathedral in the old town of Granada, nor the Royal Chapel. Nor is it about the  monasteries of Cartuja or  San Jerónimo .  The second most visited place in Granada is the Crypt of Fray Leopoldo de Alpandeire, the friar-almoner who was beatified in 2010.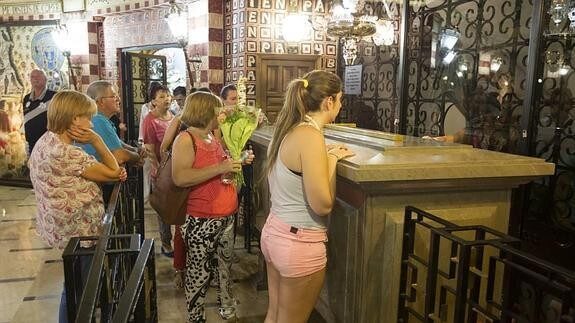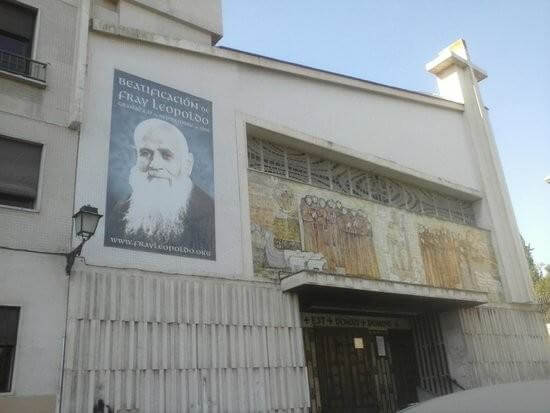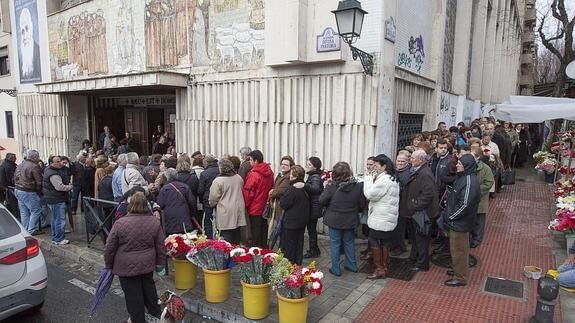 The Crypt of Fray Leopoldo can be found inside the Parish of La Inmaculada. It is located next to the Jardines de Triunfo, in the Franciscan-Capuchin convent of Granada, the order he belonged to.  Around 60,000 people a month attend to pray and plead to Fray Leopoldo, the friar-almoner from Alpandeire (Málaga), who lived and died in Granada.
Since his beatification in 2010, more people have started visiting the crypt. With an average of more than 2000 visitors a day, it has become the most visited place in Granada, second only to the Alhambra. 
The life of Fray Leopoldo
Fray Leopoldo was beatified on the 12th of September, 2010, in a ceremony that took place at the Armilla Military Air Base, attended by more than 60,000 people.  The process, which started 64 years ago, led to the Church subsequently naming February 9 (the date of his death), as the day of Blessed Fray Leopoldo.
Francisco Tomás, Fray Leopoldo, was born in the town of Alpandeire in the Serranía de Ronda (Málaga) on the 24th of June 1864. He spent his childhood looking after a small flock of sheep and goats as well as ploughing the fields. Some years later, on November 16th 1899, he joined the Capuchin order in Seville, where he continued working in the Friars' orchard.
In autumn of 1903, he moved to Granada and from the beginning held the gardener's office and alternated stays in the convents of Granada, Seville and Antequera. In 1914, he went back to live in Granada, definitively.  As almoner, he toured the villages of Eastern Andalusia and was sometimes insulted and stoned, although despite this, his devotion, especially for the Virgin, was steadfast.  So, whenever anybody asked him for a favour, he urged them to perform three Hail Mary prayers.
Three years before his death, he fell down some stairs and suffered a fractured femur. After recovering in hospital, he managed to walk again with the help of two canes, continuing his contemplative life, but this time from within the convent. Fray Leopoldo died on the morning of February 9th 1956, and many worshippers congregated at the convent to pay him their last respects. From then on, every February 9th thousands of devoted people visit the Crypt where he was laid to rest.