Granada's Real Chancillería is a majestic building rising imposingly in one of Granada's main squares, Plaza Nueva, and its one of the essential stops on any route around Mysterious Granada. It is currently home to the Superior Court of Justice of Andalusia, as well as the Senior Prosecutor's Office for the Autonomous Community, continuing to carry out of the work of administering justice, centuries after it was built. It was built under the mandate of Holy Roman Emperor Charles V, although it was completed during the reign of his son Philip II of Spain.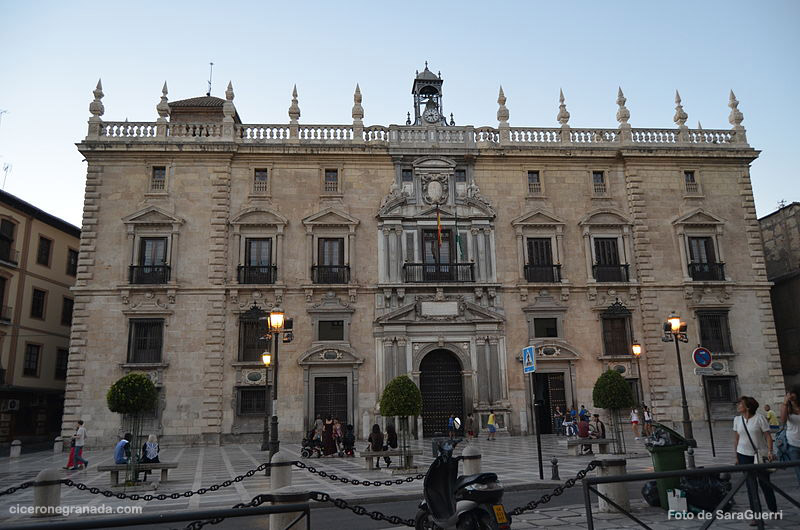 The building was erected to fulfil the legacy of the Catholic Monarchs, who after conquering Granada, moved the Chancillería from Ciudad Real to Granada in 1505. The Real Chancillería de Granada was a high court for administering justice and was the first built in Spain to house a court of justice. It had jurisdiction over Andalusia, New Castile, Extremadura, the Canary Islands and Murcia.
Its use as a prison and a place where the sentences of the condemned where executed has wrapped this beautiful building in a shroud of mystery which accompanies it to the present day. There are tales of the ghosts, spirits and souls of the condemned going the last halls they would traverse amongst the living, searching for the justice that they weren't able to get when still alive on this planet.
However, the executioners also walked through its rooms, with their thirst to render justice, even from the other side… and until the 19th century, the Real Chancillería de Granada was one of only five judicial headquarters with an executioner, a dark figure who continued to be just one of the workers in this palace of justice until the mid 20th century.
The most famous of all those who walked through its halls and courtyards was the executioner Lorenzo Álvarez, known as "El Maestro Lorenzo", who always dressed in a black cape with a wide brimmed hat, and was famous citywide at the end of the 19th century. They say he always carried the garrotte Mariana Pineda was executed with in 1777 in his pocket. Many of the building's employees have admitted seeing a man walking down dead-end halls, or closed rooms, wearing a cape and hat, who disappears as if swallowed up by the ground.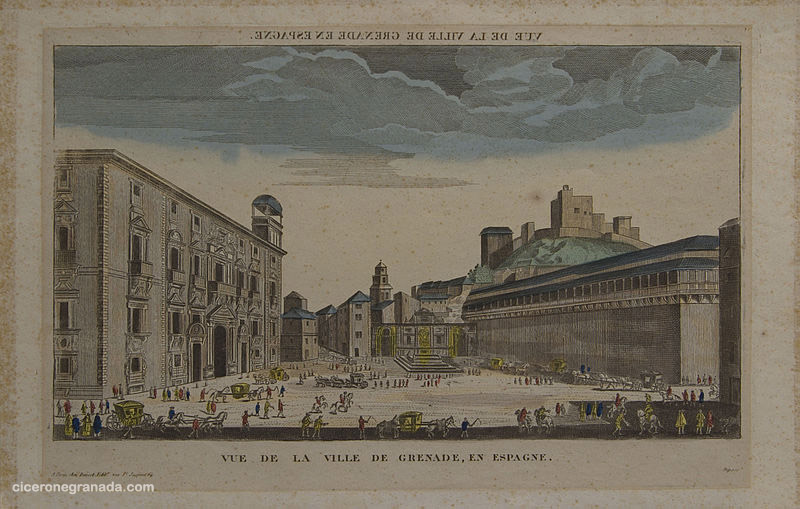 Print of Plaza Nueva del XIX Century
To get to know Master Lorenzo, or some of the tormented souls who resisted leaving their last residence in the city of Granada, you just need to go for a walk on a route through Mysterious Granada that's sure to leave you impressed. A pleasant stroll to help you deal with the heat of the summer nights.
We recommend the following guided tours