From Wednesday to Saturday this week, Granada will be the international headquarters for nutrition professionals. More than 3,000 dieticians and nutritionists from all over the world will gather at the 17th International Congress of Dietetics.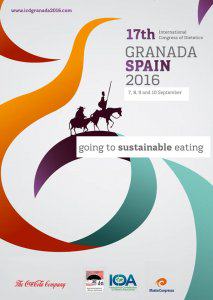 At Cicerone, we want to welcome all of the participants and wish them an enjoyable and beneficial stay in Granada.
The best professionals on the planet are meeting in our city to share experiences and improve their skills. "This event will be a marvellous multicultural experience from a human point of view, but also due to the sharing of professional experiences by dieticians from countries all over the world", the organisation says.
As a part of the social programme the congress organisation has prepared a series of guided tours for learning about the history, culture and, of course, the cuisine in Granada. Our professional guides will be the ones responsible for accompanying these professionals from all over the world so they can take back great memories of the charm of Granada (Granada Tours) and the Alhambra (Alhambra Tours). 
17th International Congress of Dietetics: Towards sustainable nutrition
The central focus of the congress will be "Towards sustainable nutrition", one of the recent challenges for dieticians and nutritionists. Sustainable nutrition in addition to caring for and respecting the Earth's environment, benefits local producers, fishermen, livestock breeders and farmers in the area.
"Today, in many countries, the economic recession has hit families' finances. Many of them, in their food shopping basket, end up prioritising price over health and the environment", the organisation says.