With Cicerone, your customers immerse themselves in the exciting world of active tourism in Granada. In our experiences, participants don't just visit the points of interest; they fully live them! From thrilling outdoor adventures to immersing themselves in Granada's rich local culture through active activities, we offer a wide range of options for your customers to explore and enjoy our province to the fullest.
Prepare them to experience the adventure firsthand and create unforgettable memories while immersing themselves in the natural beauty and cultural richness of Granada. Join us and help your customers turn their trip into an active and enriching experience they will cherish forever.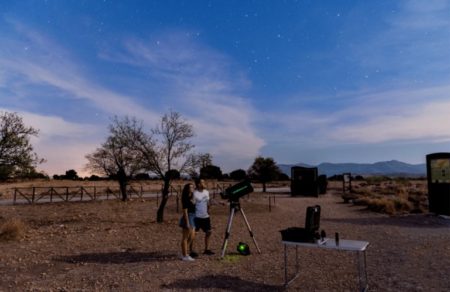 Astronomy at night in Granada
A fascinating journey in the hands of our astronomers and their large telescopes. We will visit planets, nebulae where stars are born, the ghostly remains of suns that have already been extinguished and distant galaxies with spiral arms that twist like a whirlpool. The activity is guided by one astronomer and takes place in an environment totally free of light pollution, a journey to know the Universe!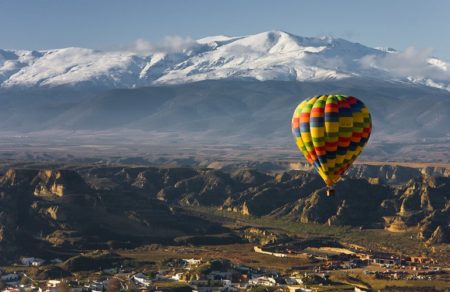 Tourist flight
Balloon flight
A balloon experience in the Geopark of Granada is a unique opportunity to see the breathtaking landscapes of the Sierra Nevada and the historical sites of the Geopark from a unique perspective and in a quiet and safe environment.
Your client will never forget this incredible experience.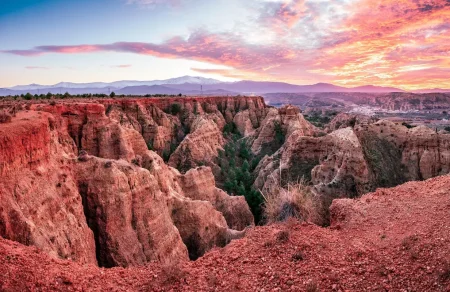 4x4 and trekking in the Granada Geopark
Starting the day with an exciting adventure in a 4×4 vehicle through the breathtaking landscapes of the Geopark of Granada, promises to be a unique experience for nature and geology lovers.
This route is an active tourism experience that we are sure your clients will remember fondly for years to come.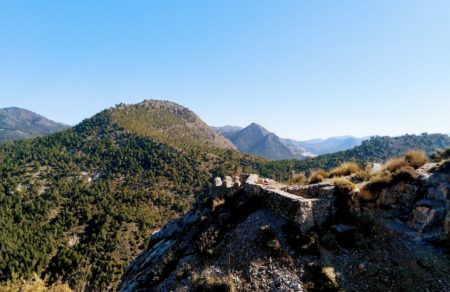 Civil war and death
of the poet
Cultural trekking route.
We travel to the places where Federico's life came to an end. In the midst of the imposing landscapes of the Sierra de Huétor we will talk about the causes and whys and wherefores of the death of this universal poet.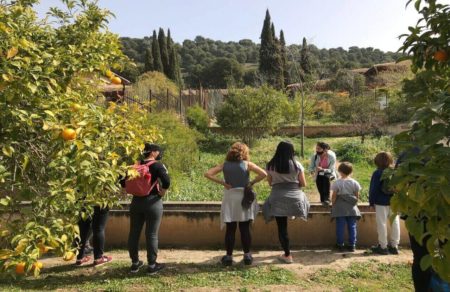 Acequia Real, cultural trekking
In this exclusive visit we discover in more detail the water supply system of the Alhambra. Our route takes us to walk through the meadow of the Generalife, above the imposing area of the Albercones and the Fortress of Santa Elena.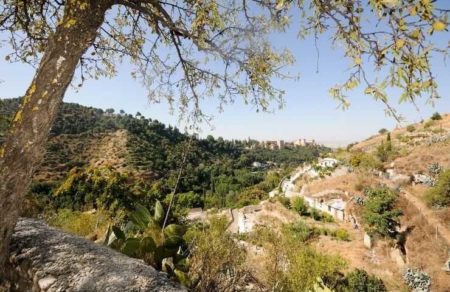 Sacromonte Abbey, Cultural trekking
This visit is a combination of cultural enrichment, visiting the most symbolic religious enclave of Granada, along with a hiking activity through the most picturesque path of Granada, the gypsies, where the walker discovers cave houses still inhabited and where the Flamenco in Granada was born.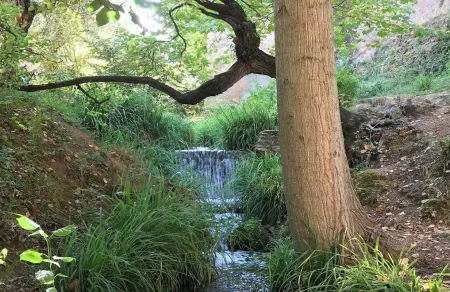 Cultural Hike Around the Alhambra
Your clients enjoy an exclusive visit where they explore the surroundings of the Alhambra and its beautiful surrounding hill. The route extends from one end of Sabika Hill to the other, following the Alhambra's wall, crossing the Alhambra forest, and ending at Plaza Nueva.
You can fill out the form below to contact us and we can offer you the perfect active tourism activity for your client: