COVID19 safety measures for our customers
At Cicerone we're always paying attention to our customers' safety and peace-of-mind. This is why, starting several years ago, our tours are conducted in small groups, for a better experience and in order to support sustainable tourism which we strongly believe in.
Given the current situation, we've created a COVID19 protocol based on national and international guidelines, and which we've worked to improve, in order to offer comfort, safety and trustworthiness to our customers. However, we have to say that it isn't possible to guarantee that things are 100% safe.
Our safety measures are backed by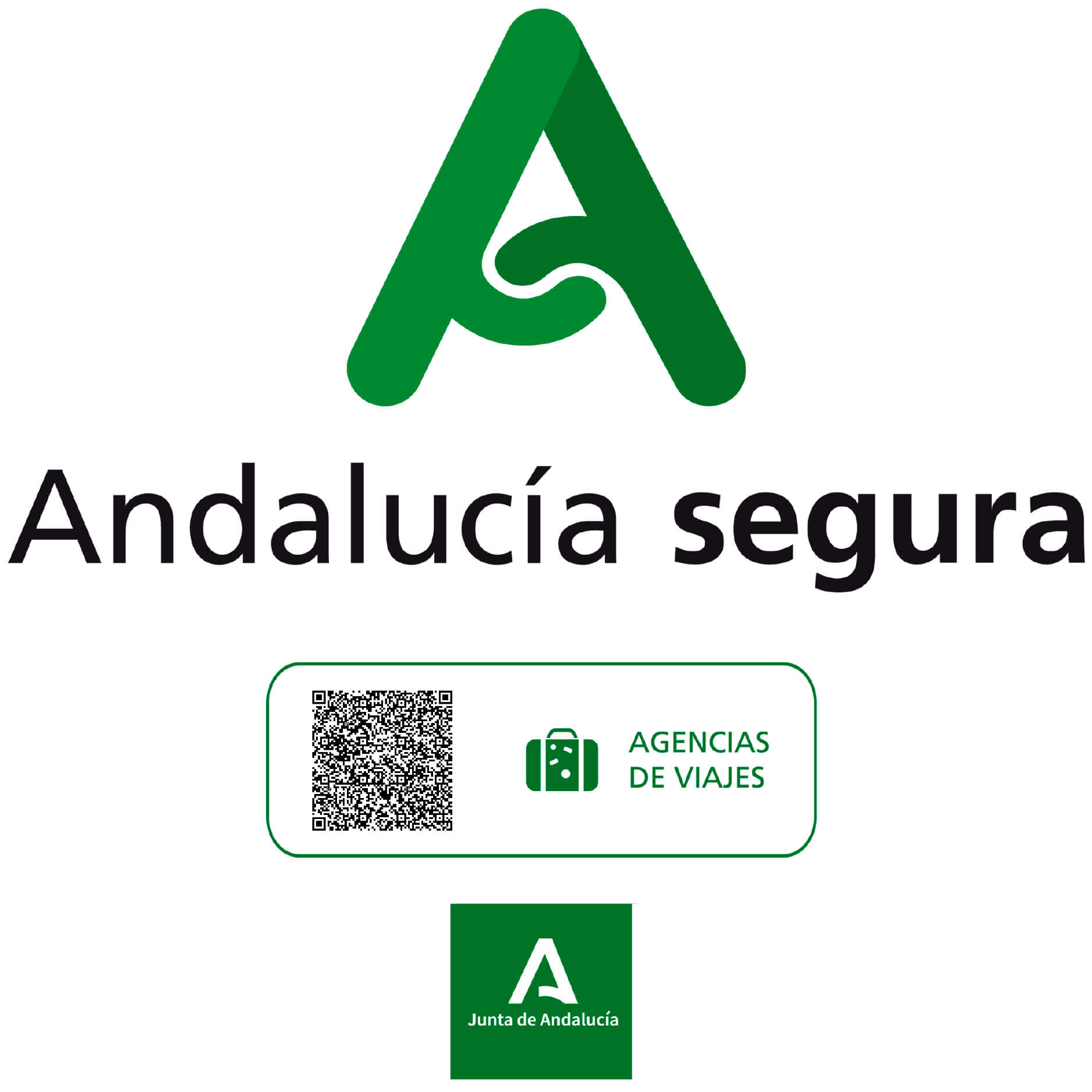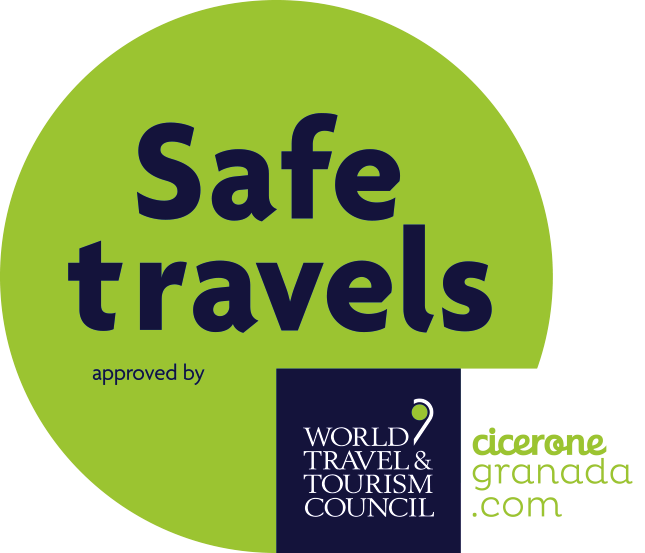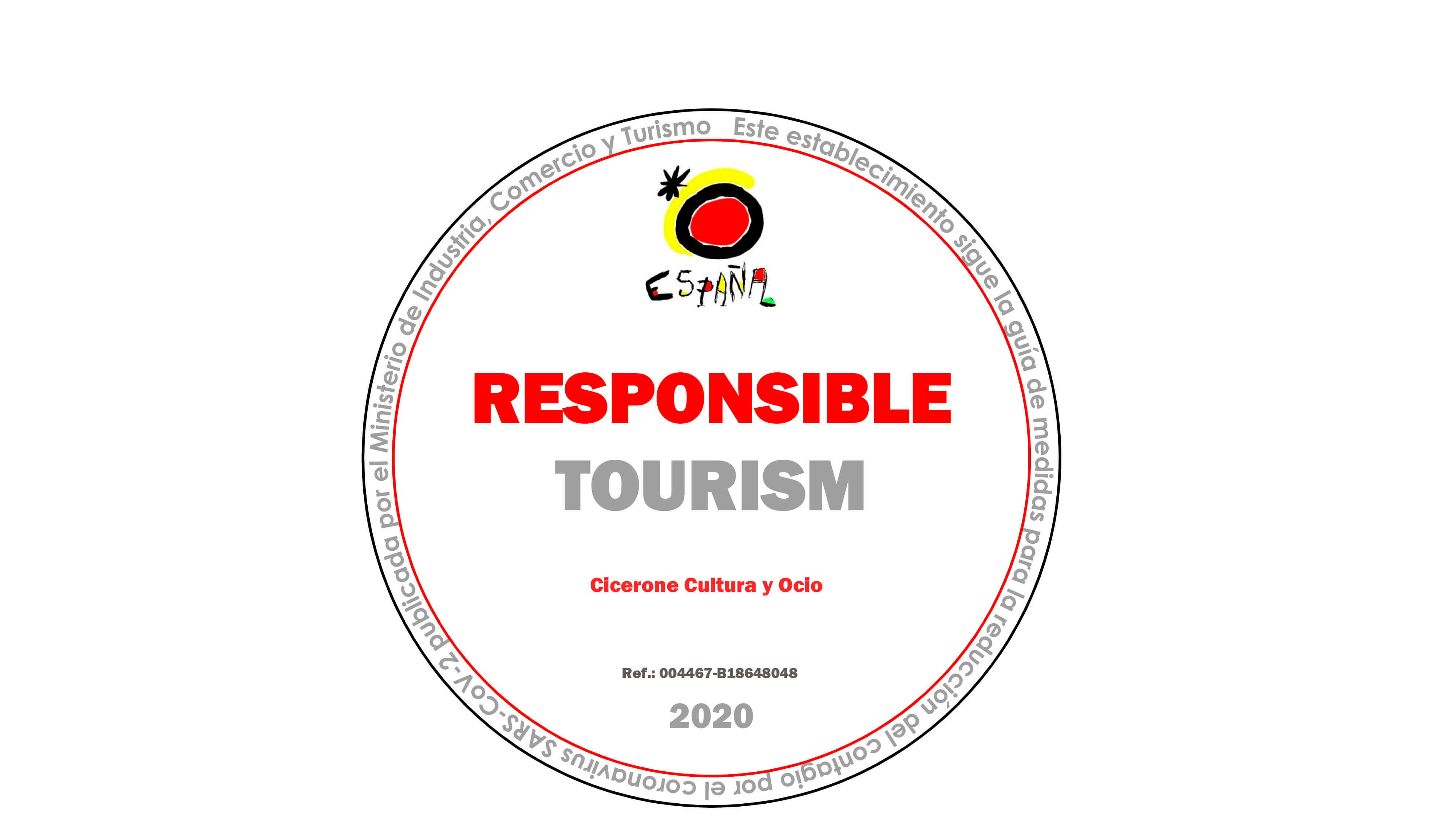 The guides who collaborate with us know at all times how to do their work and have been given specific information on safety and hygiene measures.
At the beginning of the tour your guide will give you exact instructions on prevention and hygiene measures to be followed during it.
The participants and guide meet without physical contact, without shaking hands or handing over any paperwork. You can take your booking confirmation with you on your phone and show it to your guide. During the whole tour we'll try to avoid any physical contact between the guide and participants.
Additionally, when the tour begins, the guide will inform you about specific measures to be used during the route, including restrictions, limitations and modifications while, if applicable, taking other possibilities into account other than the ones initially proposed.
In monuments and museums we'll follow the instructions and recommendations for itineraries and tours provided to us. Your guide will be the only liaison for the group in these cases.
Both the guide and participants will maintain a 2-metre (6 feet) safety distance between everyone when there is enough room to do so.
The guide and participants will use face masks in all cases and for the entire duration of the tour, even when keeping the safety distance. The face mask must cover the mouth, nose and chin for it to be fully effective.
Your guide will make hydroalcoholic gel freely available any time it is needed, especially at the beginning and end, and, after having touched any objects or external surfaces during the tour.
If you have a hearing impairment, please let us know in advance so your tour guide can make sure they wear a face shield as opposed to a mask.
Special measures for guided tours of the Alhambra and Generalife
Take your ticket with you (QR code) and your original ID document: passport. Photocopies won't be accepted.
The tour of the Nasrid Palaces must occur in one direction, always forward, in movement and without going backwards.
Inside the Nasrid Palaces you'll find some areas where you and your guide will be able to stop and enjoy the area for several minutes. These places will be identified with this symbol: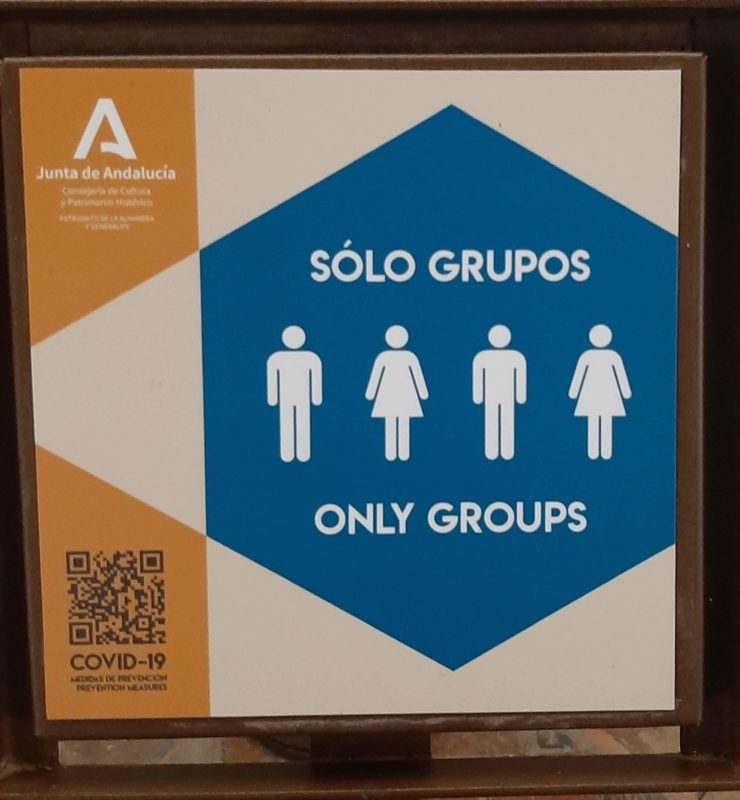 To protect the monument's delicate decoration, we remind you that rucksacks and bags must be less than 40×40 cm.
The locker and baby carrier service will not be open.