Discover the charm and beauty of Granada, a Spanish city rich in history and culture, boasting breathtaking panoramic views and a vibrant nightlife. With CICERONE, your clients will immerse themselves in the wonders of the province and uncover its hidden gems through our specialized and tailor-made tours.
While you can consult with us for additional options, here are some of the day trips that are most popular with our clients: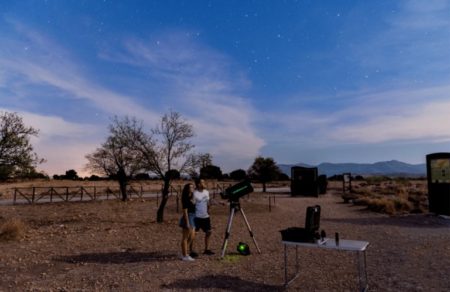 Nighttime
astronomy
in Granada
A fascinating journey by the hand of our astronomers and their impressive telescopes. This experience is designed to learn about the cosmos, visualizing planets and nebulae where stars are born, or the ghostly remains of suns that have already died out and distant galaxies with spiral arms that twist like a whirlpool. The activity will be guided by one of our astronomers and will take place in an environment totally free of light pollution. The journey to discover the Universe begins!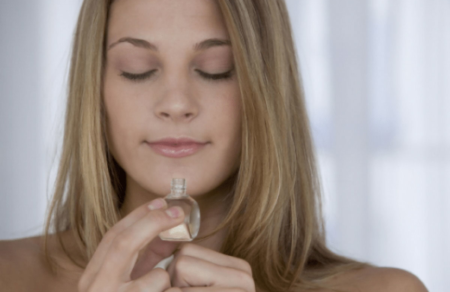 Aromatic tour. The evocative power of aromas
Thanks to a set of 8 fragrances designed exclusively by a master perfumer, we have recreated the aromatic landscapes of Granada throughout 10 centuries of history.
The Aromatic Tour of Granada is a multisensory, exclusive and original experience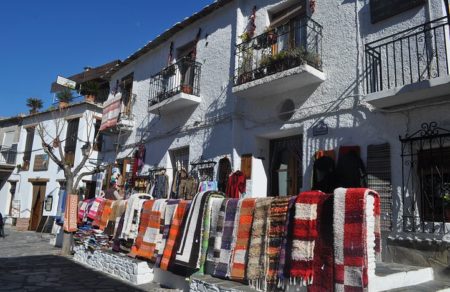 Day trip
to the
Alpujarras
The ideal guided tours for your guests to enjoy one of the highest altitude areas in Granada, where we spend a whole day visiting the most authentic villages of in the Alpujarra mountain region.
Participants taste a plentiful menu of local dishes from the Alpujarras, stroll through the area and gaze at the beauty of the rugged landscapes which this country has to offer.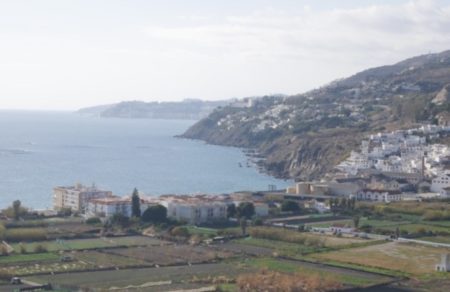 Day trip to the
Costa Tropical
Experience the wonders of the Costa Tropical with our guided excursion. Discover picturesque coastal towns and dreamy beaches, known for their warm climate and stunning scenery. Enjoy the subtropical weather, perfect for growing sugarcane and tropical fruits, and spend most of the year in the magnificent beaches.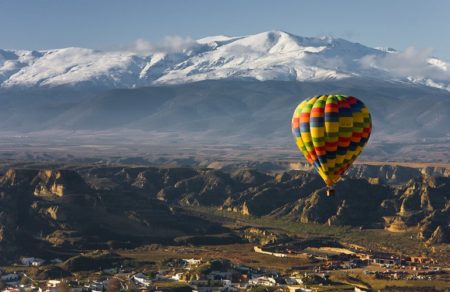 Take a hot air balloon ride over the Geoparque of Granada and witness the breathtaking landscapes of the Sierra Nevada and historical sites from a unique perspective. The area is known for its volcanic landscapes, fossil remains, and mineral deposits, as well as its Moorish and Roman heritage. Your clients will never forget this incredible experience, in a tranquil and safe environment.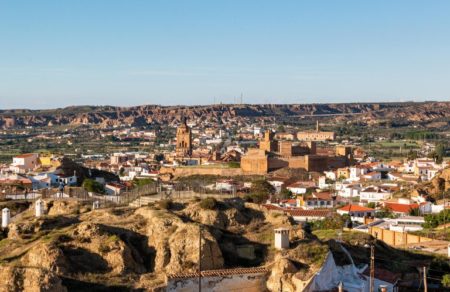 The Excursion to Guadix is a unique opportunity to experience the rich history and culture of Andalusia. The city is known for its typical cave houses. Visitors can also explore the impressive Cathedral of Guadix, and the Historical-Artistic Complex, which includes several historical monuments, examples of Mudéjar architecture.
Explore the majestic Sierra Nevada, soak up the sun on the tropical coast, marvel at the geological wonders of the Geopark, and wander through charming villages and towns.
We arrange everything you need, you just have to fill in the following form: