Lorca in Fuente Vaqueros: The beginning of a genius
An exclusive private tour in which we travel to the birthplace of the poet Federico García Lorca: Fuente Vaqueros: The tour seeks to address his origins, his relationship with the village, the popular culture of the time and the mark left by the world's most renowned Andalusian poet and playwright.
Unearth all this with an exclusive guide, who will share with you everything you want. During the tour you can ask him any questions you may have and ask him to stop off at whatever interests you the most.
Details
Private tour.
For groups over 10 participants, please contact reservas@ciceronegranada.com
Tour languages
English, Spanish, French and German.
Itinerary
Bus stop Rector Marín Ocete, Lorca's childhood museum-house, Centro Estudios Lorquianos, Graffiti Niño de las Pinturas, iglesia de la Encarnación, estatua conmemorativa plaza Paseo del Prado, City-Hall, Puente de la Paz, Torre de Romilla y Soto de Roma (Chauchina).
Tour includes
Guided tour.
Transport.
Entrance to his childhood museum-house.
Meeting point
Plaza de las Pasiegas. Main Facade of the Granada Cathedral. Central Arch.
Covid19 safety measures
The guide and participants will use face masks in all cases .
Your guide will make hydroalcoholic gel freely available.
More on our safety measures on the following link
Cancellation policy
Customer will have a total refund if cancellation is requested 24 hours before the tour or earlier.
No refund will be applicable if customer requests cancellation later or if there is a no show.
Cancellations request must be made by sending an email to reservas@ciceronegranada.com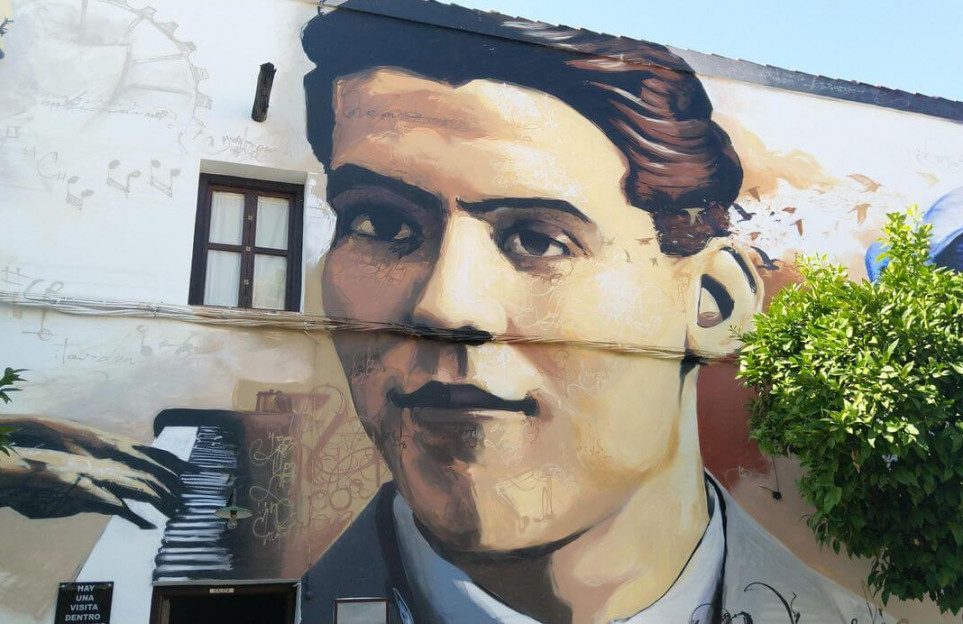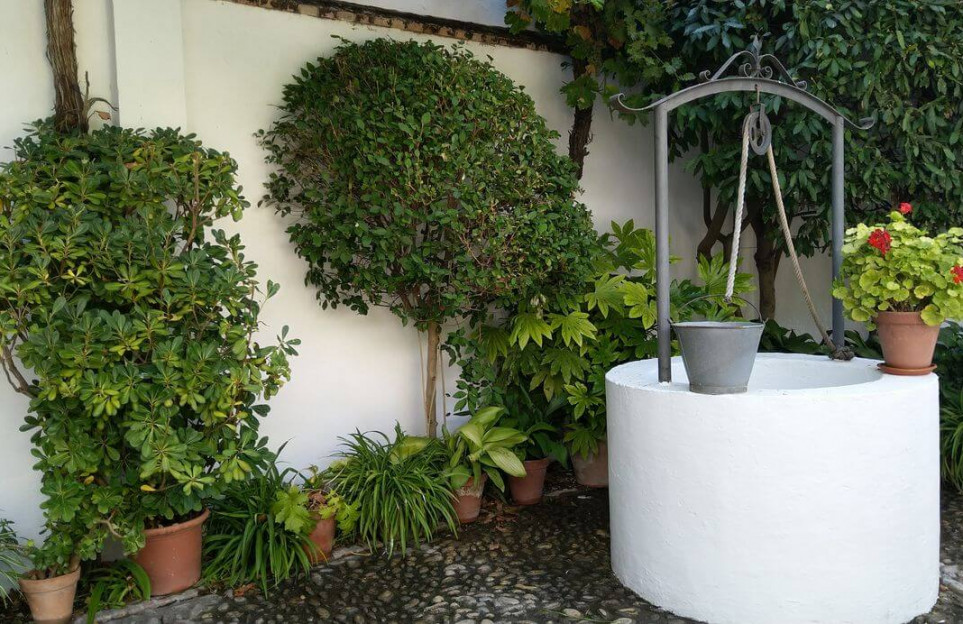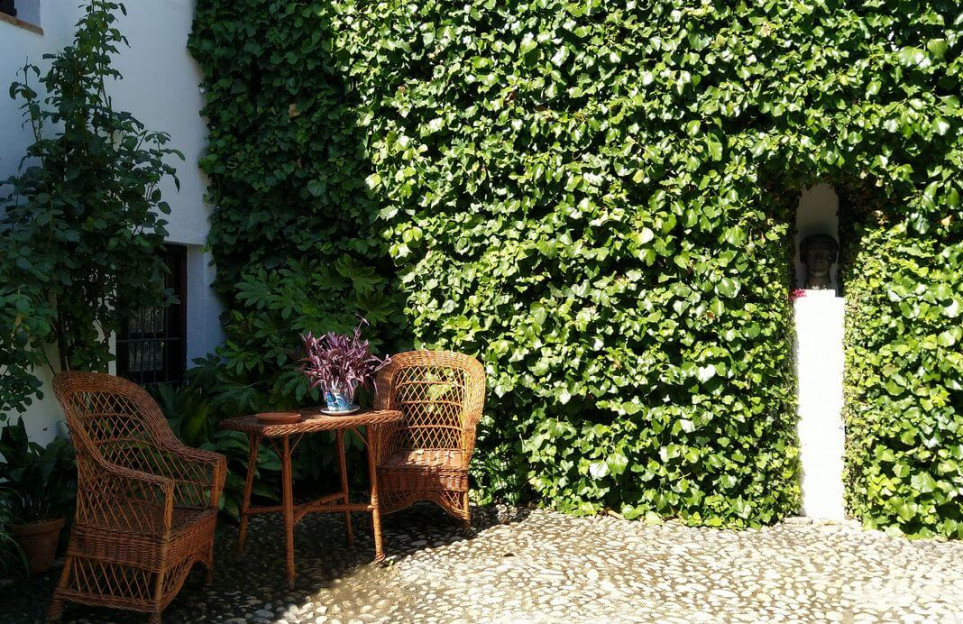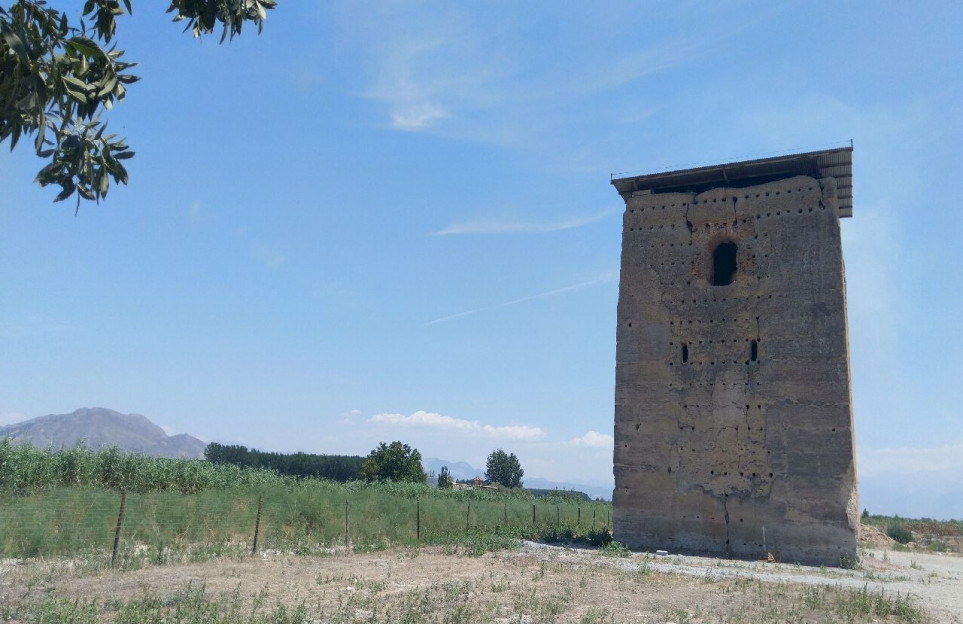 We invite you to unveil the mark left by Lorca in the village of Fuente Vaqueros and the treasures hidden in the fertile plain of Granada (Vega Granadina), a journey through the trunk of Lorca's childhood memories, simultaneously uncovering the vestiges and transformations of a village of Arab origin and Andalusian tradition.
Learn about the village that saw the birth of the most relevant sensitivities of the 20th century, visiting the places that today preserve part of his essence and his artistic and literary legacy, and obtaining in-depth knowledge of the stages that make up the life of one of the great references in contemporary Spanish culture.
Among other places, we will spend time at his childhood museum-house, the church where he was baptised and we will wander around some of the nooks Federico refers to in his most popular works.
Our guides, professional and enthusiast followers of Lorca and of the history and the city he lived, will accompany you in his footsteps through the different areas of the fertile plain (Vega) that marked the poet's life.
The tour ends in Chauchina where transport awaits to take us back to the centre of Granada.