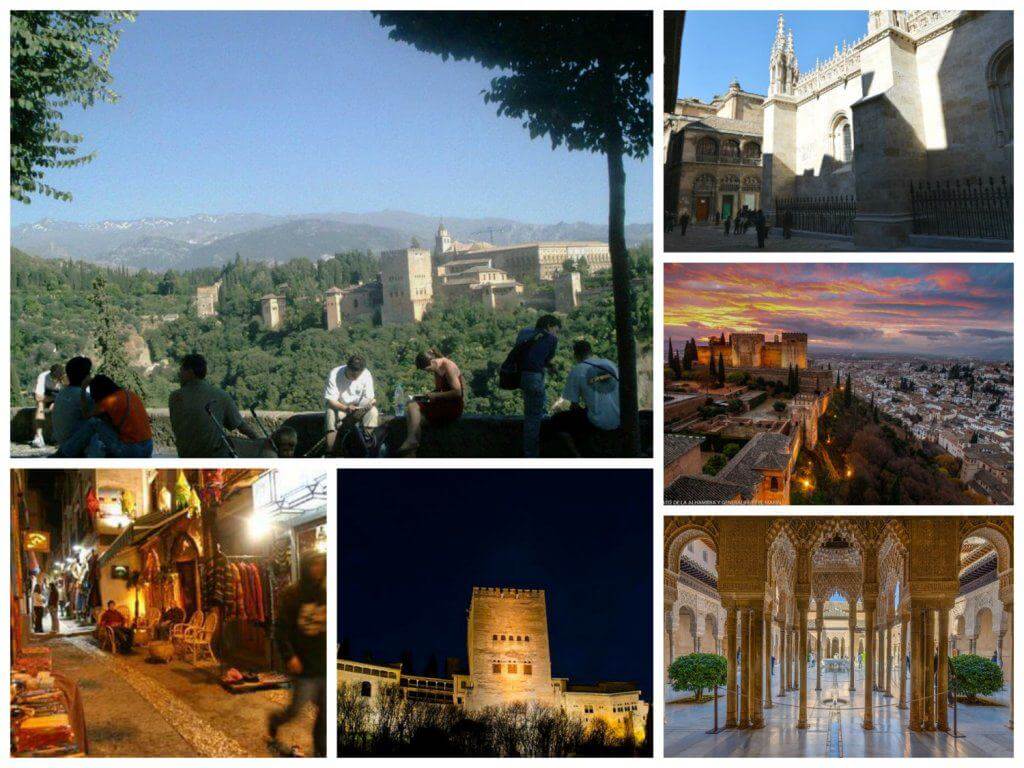 You are probably already planning your holiday, or you've got a free weekend and fancy a getaway to Granada for a trip that everyone dreams of.  Since it's just around the corner, we've put together some tips that are good to know before visiting Granada, and while you prepare for the trip and decide what to see, regardless of whether or not you visit the Alhambra.
Of course, there are certain places that you just can't miss, as we've mentioned in our article on what to do during a weekend in Granada.  We also offer a wide selection of places of interest in Granada, so that you can plan the perfect itinerary. After all, what you see in Granada is up to you.
Therefore, on this occasion, we're not going to discuss places nor routes, but instead curiosities and useful information that will be handy when visiting Granada.  You can find us on Calle San Jerónimo, 10, in our Customer Service Centre-Shop, for anything you need during your stay in Granada.
Wear comfortable footwear.
Photos may look great with pretty shoes, or those heels that make your legs look slender. However, when wandering down the cobbled streets of Granada, you're better off with comfy shoes.  Whether they're sandals or trainers, you'll need good ankle support and a non-slip rubber sole. For the type of streets you'll find in Granada, with a number of hills that you just can't avoid, like those which lead up to the Albayzín, Sacromonte or the Alhambra. Sometimes they are slippery, so it's best to be prepared for the unexpected.
Forget about the car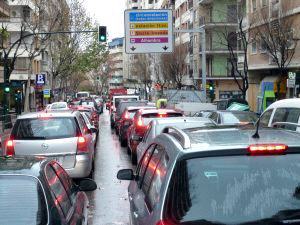 As mentioned earlier, comfortable footwear for lots of walking. Be prepared to walk because getting about by car isn't easy in Granada. Narrow, restricted streets limited to public transport make it a nightmare for drivers, so it's not the best idea if you want to relax, take a breather and enjoy your holiday.
The best thing to do is to park outside of the centre, around the Parque de las Ciencias or the Facultad de Bellas Artes. Neither area is far from public transport connections, as they can be found at either end of the main LAC bus line and you can walk. The distances are short and it's easy to get from one place to the next.  The majority of hotels are an accessible distance from the historic centre, Tourist Information and of course, our Customer Services Centre-Shop where we will be more than happy to assist you.
With every step, the charm of its streets and squares will surprise you. Walking around Granada is always a sensual delight, as we explain each day on our Granada Must-Do tour.
If you want to leave the city centre, use public transport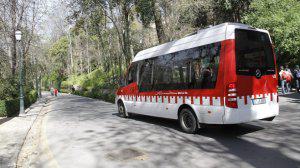 To visit both the Alhambra, the Albayzín and Sacromonte, you can walk up to the top of their steep hills.  If you don't want to tire yourselves out completely, you can hop on the public minibus and then walk back down, depending on how much energy you've got left.
Plaza Nueva is the point of departure for the C1 and C2 buses, which will take you to both the Albayzín and Sacromonte, respectively.  A word of advice: You can also catch this bus from the end of Paseo de los Tristes and take advantage of the gorgeous walk along the Carrera del Darro.
From the stop outside the Cathedral on Gran Vía, or Plaza Isabel la Católica, you can catch the C3 or C4. The C3 goes straight to the Alhambra, stopping in the Pabellón de Acceso of the Generalife, where we often meet our customers for guided tours of the Alhambra.  It also stops close to the Puerta de los Carros and the Puerta de la Justicia. The C4 will drop you at the cemetery slightly further up the hill, and then you can walk down.
You can find more information about prices and timetables on the Granada transport page, "Movilidad Granada".  Although the page isn't that easy to navigate, the information is all there. A normal ticket costs €1.30, but if you're going to use the bus or minibus at least 5 times, it's better to get a bonus card topped up with enough for a few journeys.
Another fun option for tourists is the tourist train, which follows a route around the city, joining the two hills, and you can hop off and on as you please.  You can reserve places at our Customer Service Centre-Shop on Calle San Jerónimo, 10. Unfortunately, as of two years ago, it's the only train you'll see arrive in Granada, as infrastructure work preparing for the arrival of the high-speed AVE service has left us isolated in terms of rail connections the whole time.
Tapas are free
Of course, everybody knows that in Granada tapas are free, but you've got to know where to go. Granada is both a tourist destination and university city.
There are lots of places close to tourist areas and Plaza Nueva or Recogidas where the tapas are prepared meticulously. They tend to be gastrobars where drinks do cost more than the average, but the quality of the tapas makes it more than worth it. Here you can enjoy exquisite delicacies, but you might be left feeling a bit hungry.
However, in the university areas, just a couple rounds are enough for dinner, and there are even some places like el Reventaero, where even dessert is included! Pedro Antonio, Gonzalo Gallas and the area around our office, close to the Facultad de Derecho and Plaza de los Lobos are all places where you can eat well, at little cost.  Slightly further out of the centre in areas like the Chana or the Zaidín, you'll find Granada's best tapas bars. Here you'll find locals, or Granaínos, and if your hotel is close by, they are a great option.
There are still lots of things left to say, so we'll save those for the next blog post. For now, if you've got any queries, you can send us an email: reservas@ciceronegranada.com, call us on 958 56 18 10, or pop in and see us in our Customer Service – Shop, on Calle San Jerónimo 10.