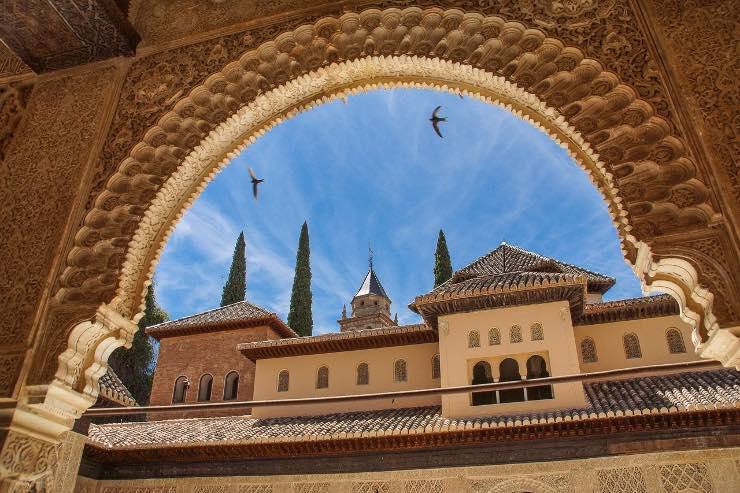 We have many reasons to think that 2020 will be better than 2019, although we can sum it up in one: 2019 was the best year for humanity. Despite the alarmist news we read in the newspapers, we are saying goodbye to a 2019 that has brought, for example, the reduction of inequality. We have also advanced in technology, in fact, it is being key in the development of the most disadvantaged areas. Things like this lead us to think that "happy 2020" is more than a reasonable desire.
In 1931, Federico García Lorca inaugurated the first public library of Fuentevaqueros and spoke of people who "unfortunately do not enjoy the supreme good of beauty that is life and is goodness and is serenity and is passion." At that time, the vast majority of people were illiterate. Today 90% of adults in the world can read and write.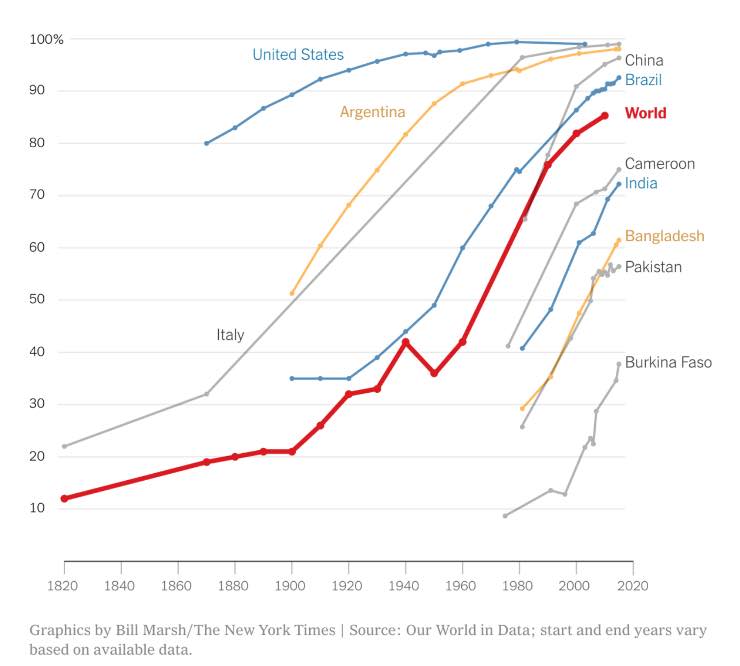 And this is great news for everyone, because, as the poet from Granada said, "where there is ignorance it is very easy to confuse evil with good and truth with lies." Thus, there are reasons to think that we will have a more loaded future of good and truth.
To favor access to knowledge, it is necessary to reduce poverty levels. The data shows that we are winning the battle, since, in the last decades, we have gone from 45% of extreme world poverty to 10%.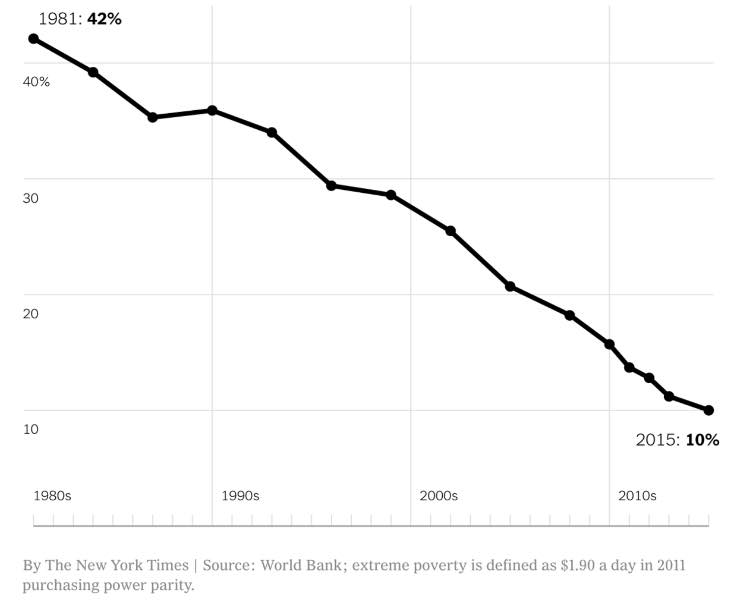 At CICERONE, we see every day how people are increasingly interested in understanding the point of view of others and in understanding the origin of our civilizations. Access to culture and knowledge is called to be the lever that moves the world. And he is already doing it. We have engineering and medical solutions capable of treating diseases and ailments with an efficacy that would have been unthinkable just a few years ago. An example of this is that polio is about to disappear, thanks to initiatives such as the Bill & Melinda Gates Foundation. It has donated $ 76 million in vaccines to make Nigeria a polio-free country.
We have also developed a therapeutic food, a peanut concentrate with all the necessary nutrients for children suffering from acute malnutrition to recover. Thus, we have gone from a world infant mortality rate of 43% to 3.7%.
This shows that there are more people doing good than evil. That there are those who dedicate all their lives to find solutions to problems. And it is they who have made this the best time to live. It is them, therefore, who inspire us and who invite us to think big. We can go outside knowing that, along with us, there are many other people who are building our peace and well-being – donations to vulnerable countries exceed 150 billion dollars annually. They are companions along the way. They are part of the wings that allow us to dream, fly, want to know, want to improve. But we are not only wings, we are also nets. If we fall, there is always someone who helps us to recover
We are lucky to start the year 2020 with the widest wings and net in history. We will take advantage of it. We will continue to dream, we will continue traveling, we will continue to grow, we will continue to improve.