Full day combo: Alhambra tour, Albaicin and Sacromonte in a premium small group
Book our combo Alhambra tour, Albaicin and Sacromonte. Make the most of your stay in Granada in just one day.
Our expert local guides will first walk you around the Alhambra, making sure the group avoids queues and waiting times.
Later on the same day, as the sun goes down, the walking tour will continue visiting the two best-known and charming areas of Granada: the Albaicin and Sacromonte.
Our trained tourism professionals are ready to share all their knowledge and passion with you. They will even tell you where to take the best photos 😉
This combo tour will give you a thorough understanding of Granada and its history. Are you ready to enjoy while learning?
Details
Reduced groups of maximum 12 participants.
Minimum booking 2 participants.
Itinerary
Alhambra: Palace of Carlos V, Nasrid Palaces: Palace of Mexuar Golden Room and Patio, Court of the Myrtles, Hall of Ambassadors, Carlos V rooms, Court of the Lyons, Generalife Gardens and Palace.
Albaicin and Sacromonte: San Nicolas viewpoint, Moorish Albaicin, Gypsy Sacromonte, Caves'Quarter, Carrera del Darro, Plaza Nueva
Tour includes
Entrance fee for the Alhambra & Generalife Monumental Complex.
Public transport to the Albaicin.
A drink and a tapa.
Meeting point
Alhambra tour: Big explicative map at the Generalife Pavilion, next to the tickets office.
Albaicin and Sacromonte tour: CICERONE Customer Center-Shop. Calle San Jerónimo, 10.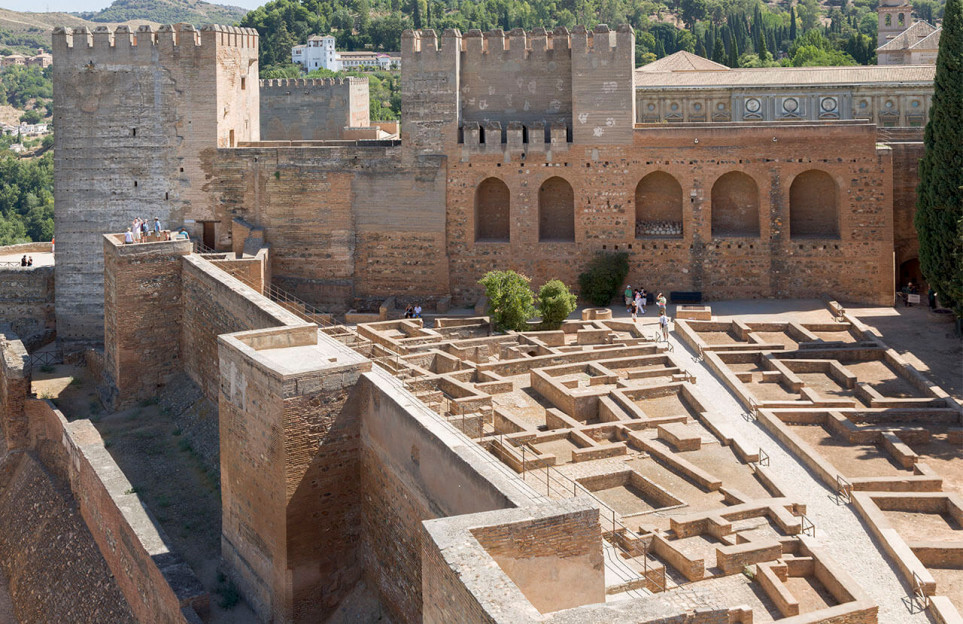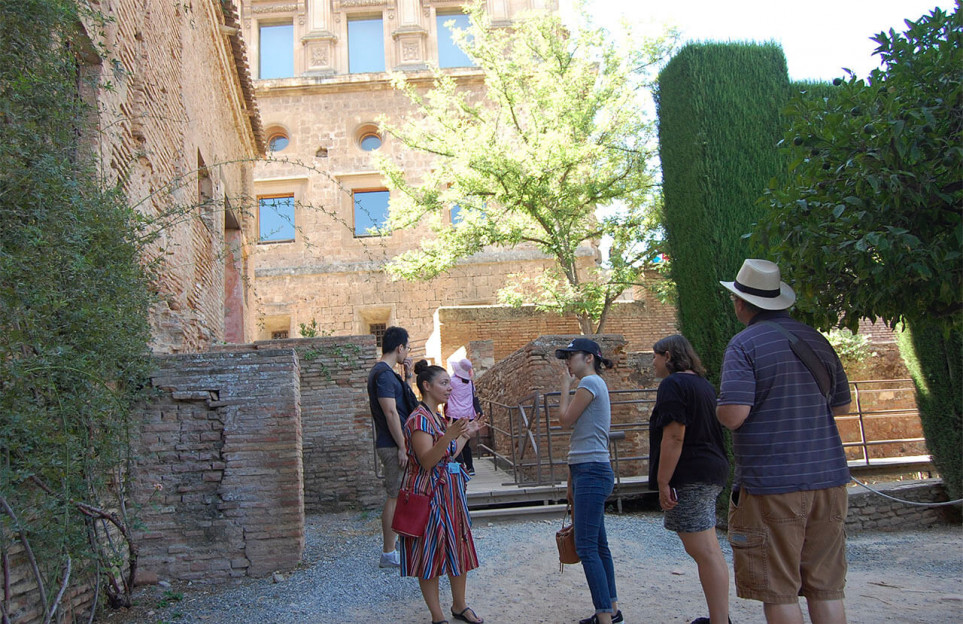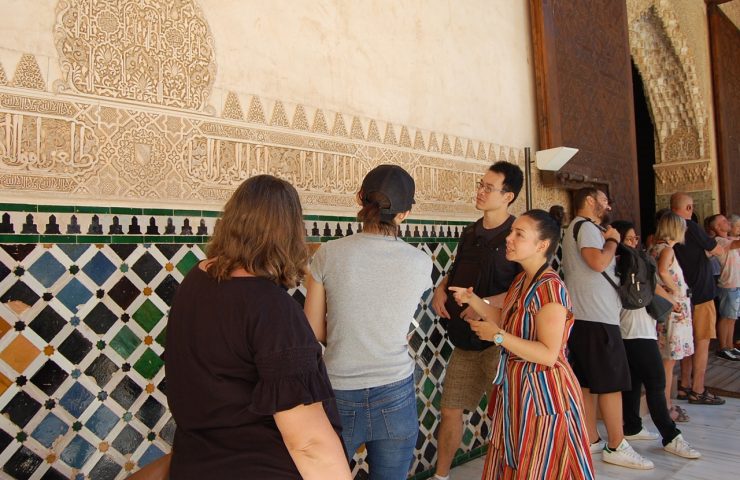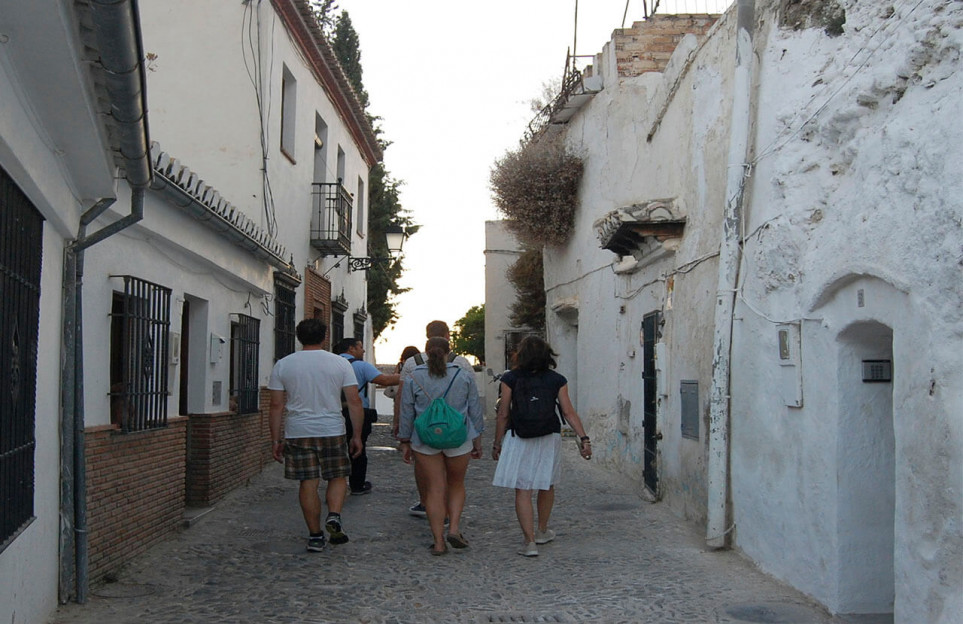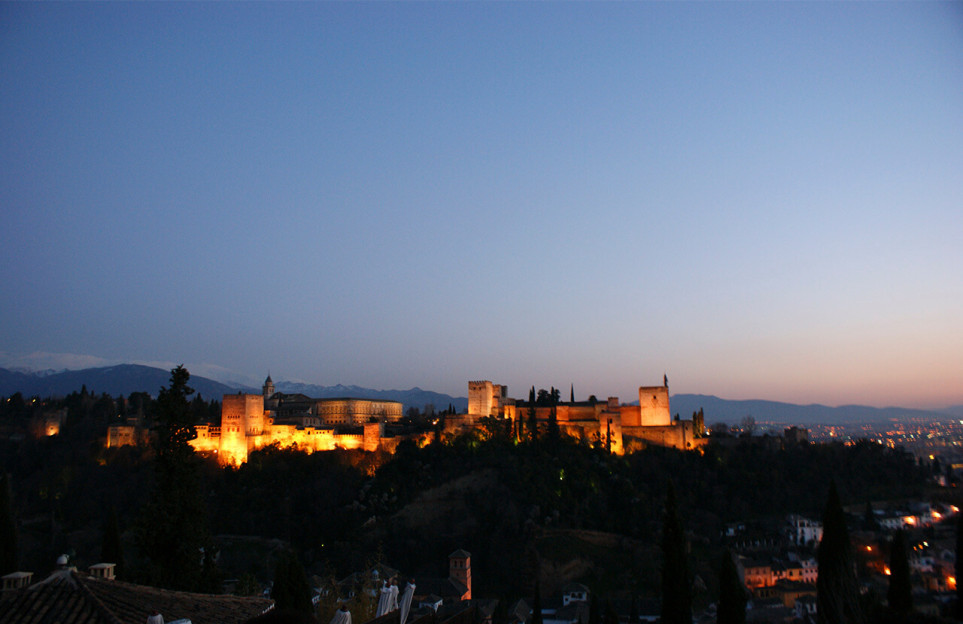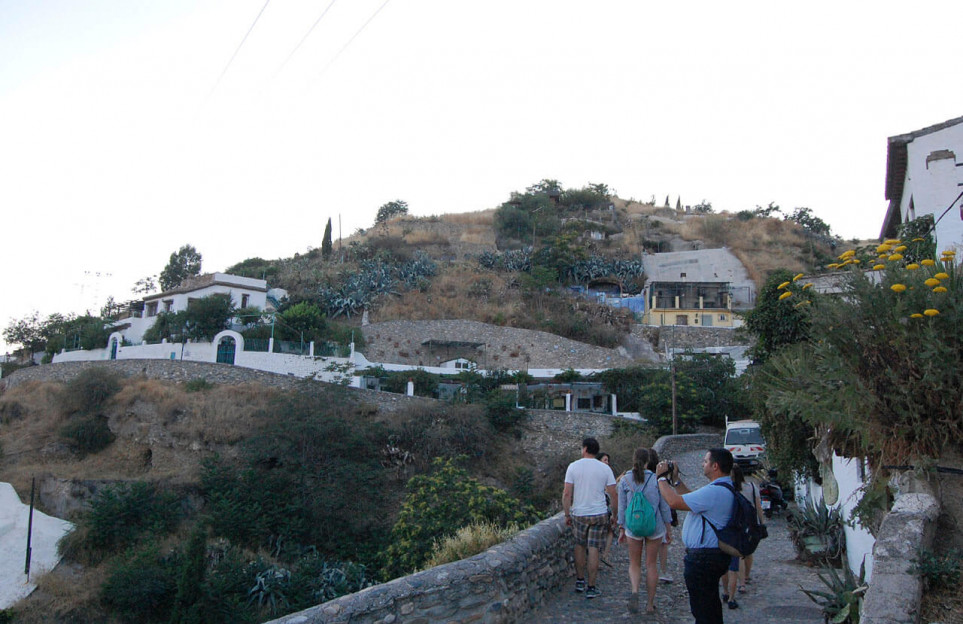 The Alhambra, World Heritage Site, is a must-see for anyone travelling to Andalusia or Spain but we are offering you a different experience in the company of our fully-qualified professional guides.
Get all your senses ready for the unforgettable moments you'll enjoy. Places are very limited due to the size of our premium small groups, so please book early before they sell out.
After some time to relax or to enjoy the city on your own, the second part of your walking tour will start, always on the late afternoon, so the group will have the opportunity to enjoy spectacular views of the Alhambra as the sun goes down from several viewpoints.
Thanks to our local guides, heritage experts, the maze of streets in the Albaicin district will unfold their mysteries. The Moorish origins of the area will become clearly visible.
The last part of the visit takes us to the Sacromonte area. The gypsies who accompanied the armies of the Catholic Kings settled in the area after conquering the city and their spirit and traditions continue to inhabit the zambras dancing and singing, still performed in their cave homes in the district.
We save the best for last, by joining our premium small group, you will have the opportunity to enjoy a nice chat with the guide while savoring a drink with a tapa, our most known local tradition.